Upon return, I discovered a completely transformed space that will soon welcome its first dinner guests.
"It was a printing shop, really, with green walls and concrete floors and industrial ceilings," Katz recalls. "I'm lucky as a chef that we're preparing food and we get to eat it, as well, but the environment that you're eating in—the service, the views—everything about it should make you feel like you're having the best time of your life."
As he did at Zhug in Cleveland Heights, Katz worked closely with designer Kelly Shaffer to create a compelling and cohesive space that will transport diners. The intentionally dark interior flickers with candlelight and shadows cast from glowing light fixtures.
Above our heads is a twisted-rope ceiling and oversized rattan pendant lights. The bar is composed of burnished steel.
The 5,000-square-foot property is comprised of two separate-but-connected spaces: the main dining room and Bar Amba, a cocktail lounge. There is room for 80 guests in the main area and another 40 in the barroom.
"You walk through a double door area, and that is Bar Amba," Katz says. "It actually has its own entrance. You're able to get the same food, you're able to eat it in there, but it's a different bar experience."
When Amba opens on May 24, it will do so with an Indian-themed menu of small plates that range from crispy samosas to composed meat and fish dishes. Many of the items have roots not only in the now-closed ghost kitchen of the same name, but back to Fire Food and Drink as well.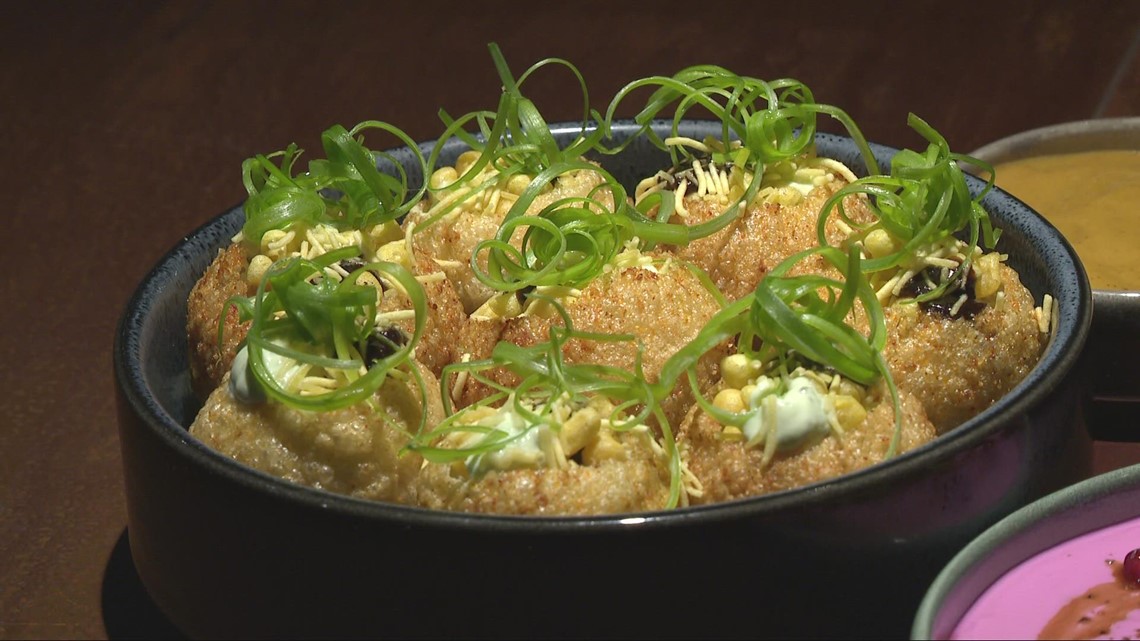 "So at Fire, our focus was a tandoor oven," Katz explained. "I loved preparing dishes in a tandoor oven, but we really focused on regional American food."

"I feel like through the pandemic, through the sad times we had, this has been such an inspiration for me and our team," he said. "I think it will carry me and our team into the future. It will be such a bright spot for everyone in Cleveland, as well, and if you've been at Fire and sort of experienced that with your family, this is really the next step for us, and we want to bring people along with us."
Amba is located at 1340 W 28th St. in Cleveland. Opening day is May 24, and you can follow along on their website.