LAKEWOOD, Ohio — Dan Deagan is about to celebrate 10 years of success at Deagan's Kitchen in Lakewood and 7 years at nearby Humble Wine Bar. For his next big project, he has teamed up with Justin Costanzo to create Lakewood T
ruck Park, a unique concept where the main focus is outdoor fun.
Inspired by a trip to Austin, Texas, Deagan says, "The easiest way to describe it is as a beer garden with rotating food trucks."
Located at the corner of Detroit and Edwards, the spacious lot features a 4,000-square-foot indoor space with bars, TVs and restrooms. That building is connected to a massive patio by garage doors, where picnic tables, alfresco bars, Adirondack chairs, fire pits and cornhole boxes sit.
Deagan says that plans for the ambitious project have been in his head for years, and he never envisioned opening during a pandemic, but all things considered it could be worse.
"I've had this idea in my head for five years and have been working on it for that long," he explains. "We probably are the perfect place for social distancing because we have a 9,000-square-foot patio. I'd rather there be no coronavirus, but we at least have a place where people can come to safely, I believe."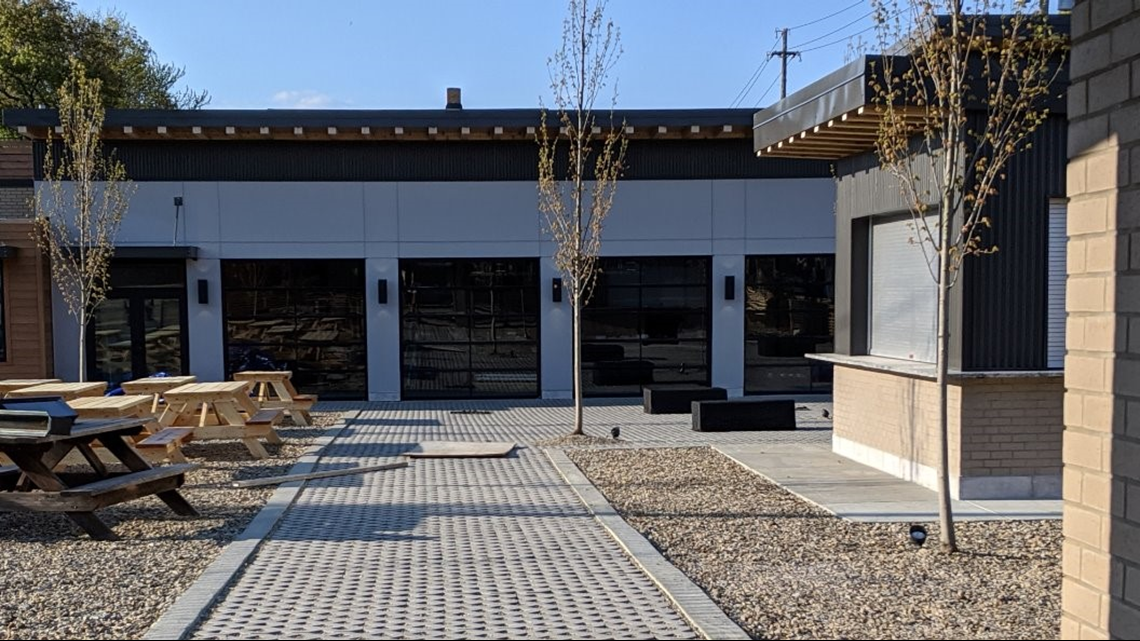 The draft beer, wine, cocktails and bourbon milkshakes will be accompanied by a rotating mix of food trucks. Deagan says that four different trucks will be on site at any given time and those trucks will change daily if not throughout the day. Lakewood Truck Park will be a lifeline for many truck owners who have lost nearly all of their seasonal event business.
"The food trucks are not ours, they are the same ones you will see at every event in Cleveland," says Deagan. "I'm sure it's been hard on the food trucks because all of the events they rely on have been cancelled, but hopefully we can all be successful together."
Deagan admits that he's been on the receiving end of a lot of good-natured ribbing about opening an outdoor venue in Cleveland, but he says all you have to do is look at the Muni Lot on a freezing Sunday morning when it's filled with enthusiastic tailgaters to see that there's a market for it.
"Clevelanders will go outside in shorts when it's 50 degrees," he notes.
Deagan says that Lakewood Truck Park will be ready to go as soon as this week, but he still needs the final okay from officials, which should happen within two weeks.
When it does open, Deagan says that he and his staff will take every step to ensure the safety of employees and guests. He reports that it's been helpful watching the activities and behaviors at restaurants that have reopened in the past week, but admits that it will not be without its challenges.
"Once people have a little alcohol in them, they forget about those rules," he states. "It's a worrisome thing. As hard as we are trying to make sure that it's safe for guests and employees, sometimes it can be difficult. You're going to have people who haven't seen each other for two months."