CLEVELAND HEIGHTS, Ohio — Walking into Mojo World Eats is like déjà vu all over again. It has been 20 years since that pioneering restaurant shouted from a prominent corner in Tremont.
Located across the street from Michael Symon's original Lola, Mojo's Pacific Rim-influenced small plates menu was creative, delicious and ambitious in light of the city's meat-and-potatoes reputation.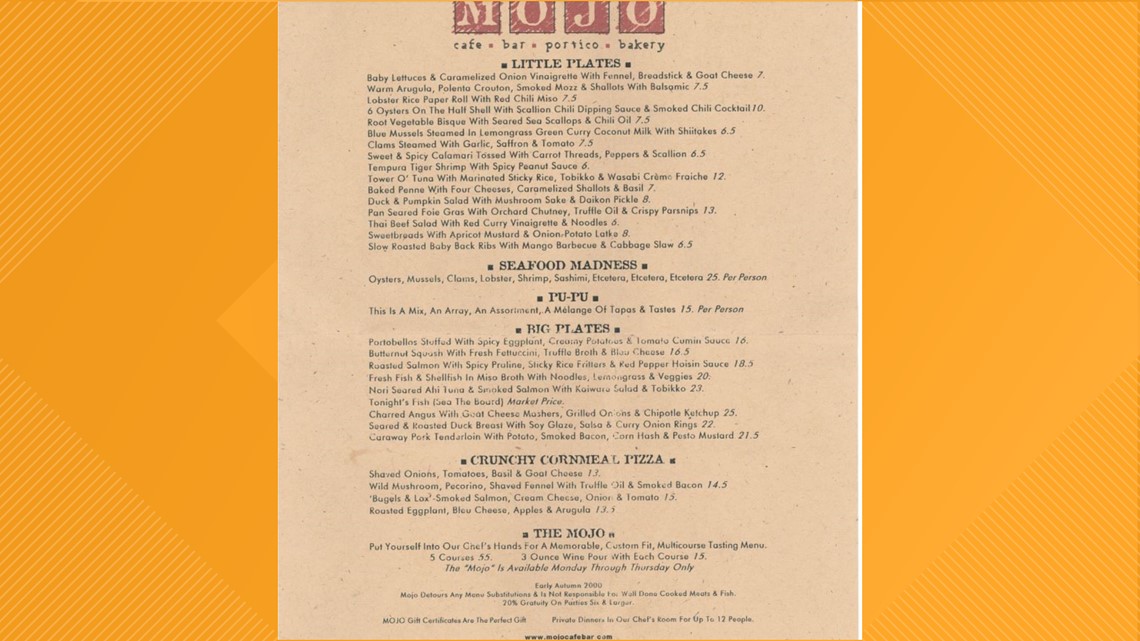 To get here, owner Michael Herschman made the difficult decision to shutter Lopez, which has been a going concern for nearly 40 years at two separate locations in Cleveland Heights. Around the first of the year, Herschman closed the doors in order to facilitate some changes to the dining room and bar. When it reopened in late-January, Mojo offered diners a refreshed look with a more open concept thanks to countless cosmetic and structural changes.
Now open, Mojo presents a lengthy menu loaded with compelling options. Nearly 35 items strong, the offerings take inspiration from Pacific Rim, Mediterranean and Latin American cuisines.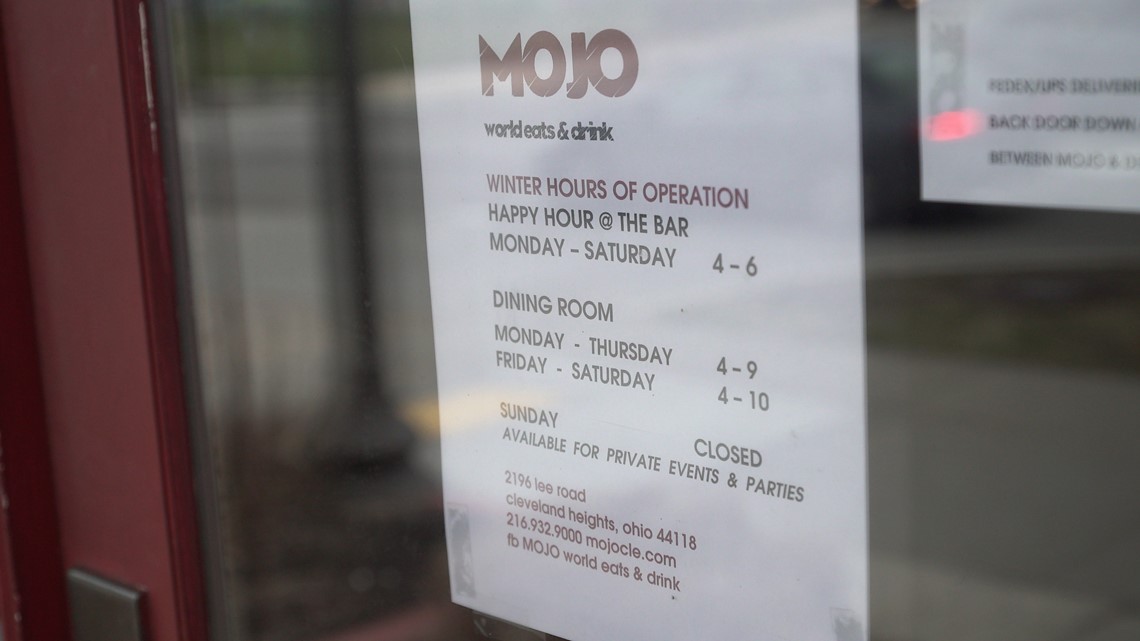 When we visited chef Herschman soon after reopening the doors, he was eager to get in the kitchen to whip us up a few tasty bites. One of them was the chilled red curry beef noodle, a classic that he reprised from the original restaurant. The other was the fried chicken, a dish created for the new (old) restaurant. Both are complex, flavorful and loaded with textural interest. In the beef dish, cold sweet potato noodles are tossed with sliced rare steak in a sweet, smoky and savory unagi sauce. In the other, crispy tempura-fried chicken thighs are paired with housemade kimchi and topped with a runny fried egg.
New cocktails like Tea Time, a refreshing blend of vodka, cucumber, matcha tea, honey, ginger and lemon, are the perfect pairing.
Herschman says that the changeover was something he had thought about doing for a while because he missed cooking his own style of food rather than a menu and format inherited from previous operators.
You can find Mojo's menu here. It's now located 2196 Lee Road in Cleveland Heights.