CLEVELAND — Ohio City is possibly the most well-known food neighborhood in Cleveland. New restaurants have popped up on every corner since 2015. The COVID-19 pandemic is making things tough, though. Many restaurants along West 25th have tried to lobby for more outdoor dining space, which proves to be a touch-and-go battle with management at the city of Cleveland.
It's a similar story at West Side Market, a mainstay of the foodie scene. But Save our Sauce -- a 3News campaign to support Northeast Ohio restaurants -- hopes to shine a light on these businesses, and keep their lights on.
Check out the extensive list of places to visit, just in time for Valentine's Day, below.
West Side Market Cafe: 1979 W 25th Street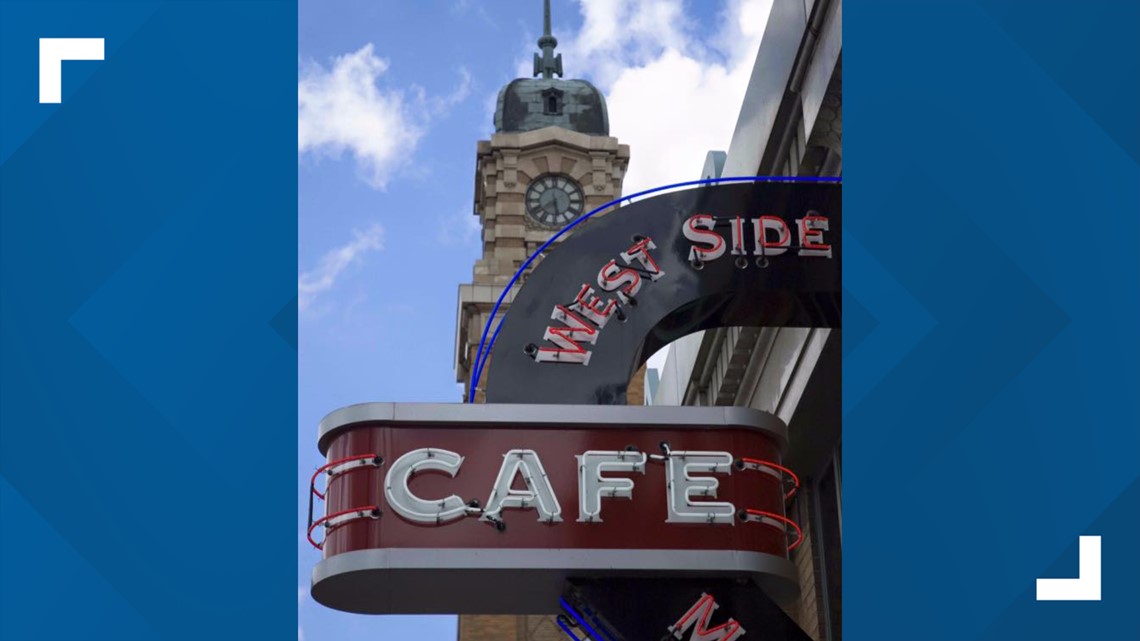 Over the years, this diner tucked into a corner of the West Side Market has fluctuated in quality, popularity, and prestige. There has been a restaurant of some kind at the market since the 1940s. But it's always been a reliable community asset serving breakfast, lunch, and brunch throughout the week. Not surprisingly, the café sources much of the bread, produce, dairy, and meat from the market just beyond the doors. The menu is loaded with satisfying staples like breakfast sandwiches, corned beef hash, and huevos rancheros in the morning followed by grilled burgers, turkey clubs, and meaty Reubens for lunch. The owners tell us if you want to get a good spot, their weekdays are slow after the morning breakfast rush of nearby nurses rushes through.
View their website, here.
Larder: 1455 W 29th Street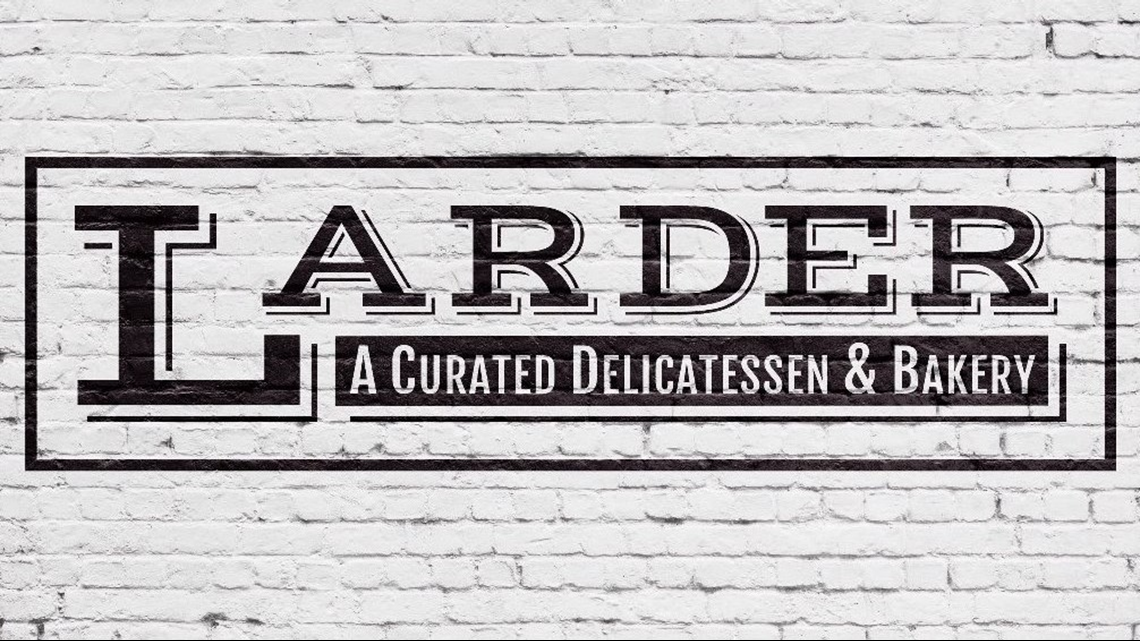 Chef Jeremy Umansky transformed a former red-brick fire station in a quiet corner of Ohio City into a modern-day version of an Old World delicatessen. The space brims with appetizing options, many of which are the results of techniques like foraging, smoking, fermentation, curing and koji-culturing. On tap is a rotating selection of items like matzo ball soup, whitefish salad, knishes, and koji-cured pastrami sandwiches. Larder also happens to one of the best bakeries in town, selling fragrant challah, babka, rugelach, and old-fashioned black-and-white cookies.
Visit their website, here.
Le Petit Triangle Café: 1881 Fulton Road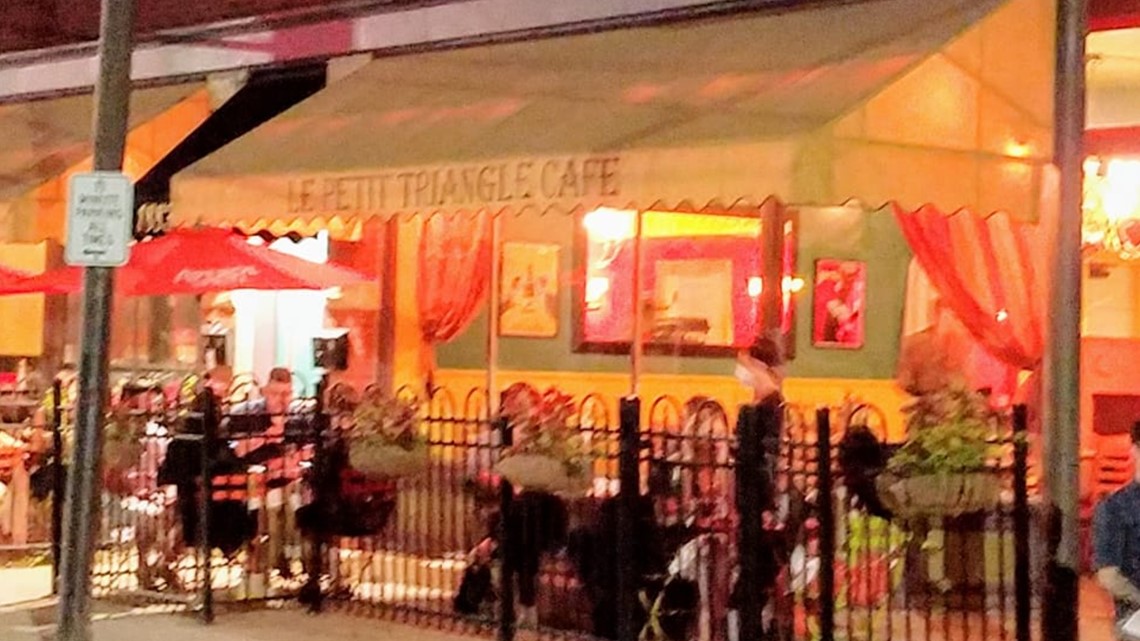 For years, this adorable café has offered diners a bona fide taste of Paris, both in spirit and in food. In the evening, bistro-style dishes like escargot, steamed mussels, and cassoulet are washed down with approachable French wines. Weekends really shine here, with boozy brunches built around quiche, omelets, and sweet and savory crepes. In warmer weather, the tables on the front sidewalk are prime real estate.
This year, they're open on Valentine's Day, falling on a Sunday where the restaurant is usually closed, and will be offering a prix fixe menu.
Check out their menu, here.
ABC Tavern: 1872 West 25th Street

Ohio City residents enjoy ABC for what it isn't. This easy-going neighborhood dive is the anti-bistro, a place to escape the tourists while enjoying great craft beer, cocktails, and camaraderie. On the bill of fare is pub grub that shines, including one of the best smash burgers in town. Those gems are joined by ground lamb quesadillas, bacon-wrapped hotdogs, and pork belly BLTs.
ABC Tavern has been on West 25th since the 1940s. View their menu, here.
Black Pig: 2801 Bridge Avenue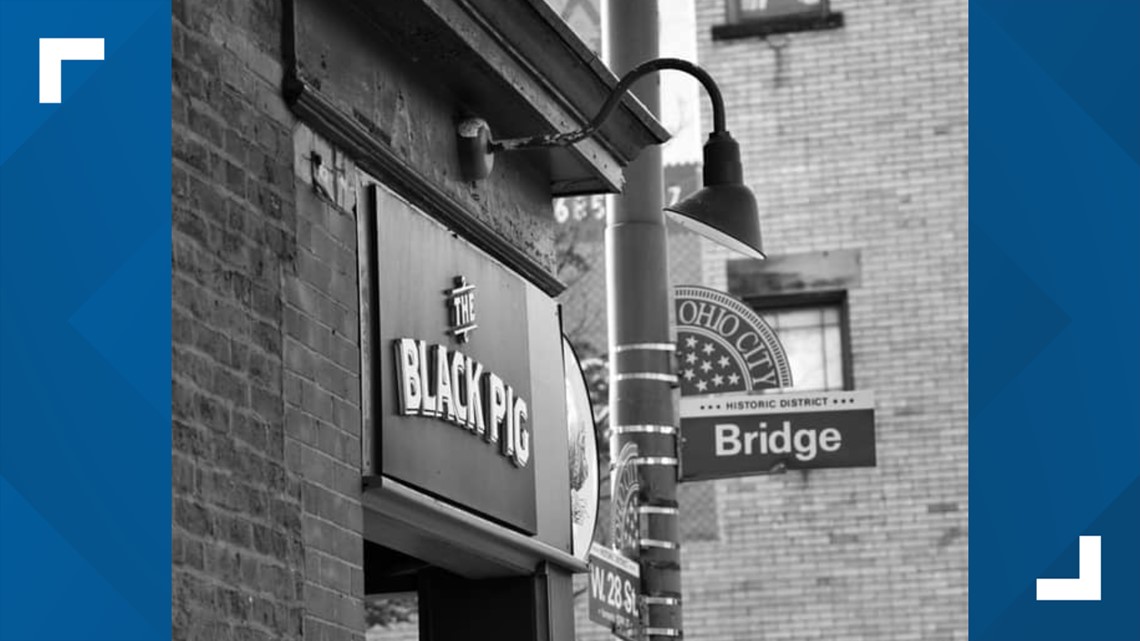 Owner Mike Nowak is one of the most talented chefs in town, and his skills are on full display at this charming Ohio City bistro. The kitchen takes an old-world approach to cookery, employing techniques like in-house butchery, charcuterie making, and pasta production. As the name implies, heritage-breed pork dishes abound, but the chef also has a gift for pasta, chicken, and seafood dishes.
For the pandemic, the restaurant introduced ticketed dinner events one Wednesday a month. For February, you can take part in a five-course Russian dinner. Find tickets and the menu here.
Mason's Creamery: 4401 Bridge Avenue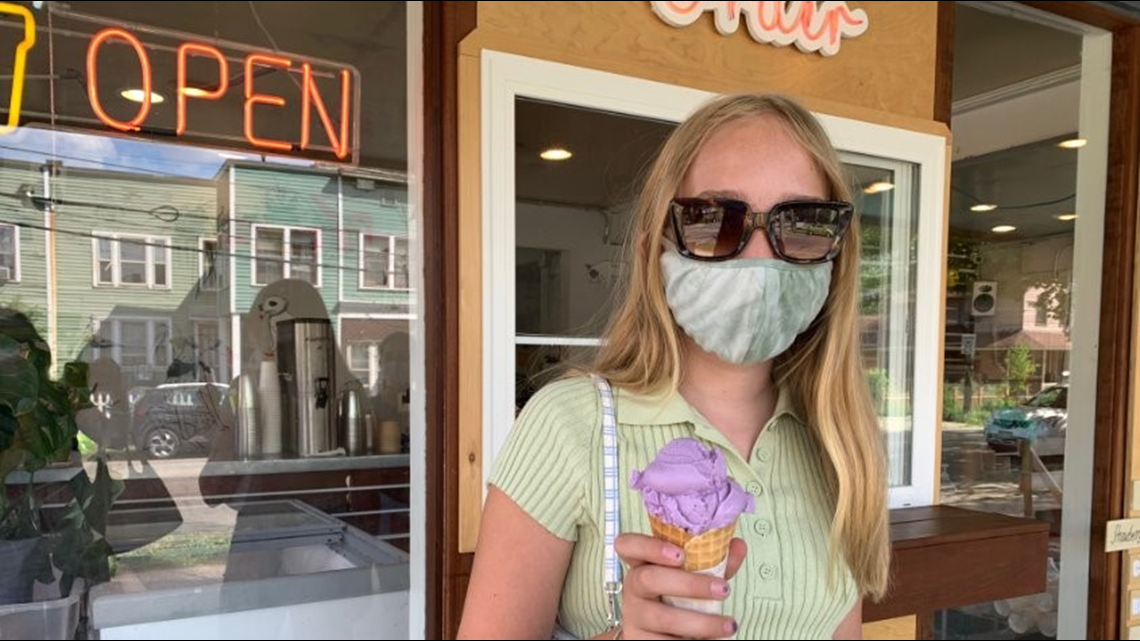 Mason's Creamery is unique in that the beloved Ohio City business has a dual personality. Most of the year, it is a family friendly scoop shop serving exceptional house-made ice creams. In winter, it converts to a soup shop, serving equally exceptional bowls of pork, chicken, and vegetarian versions of ramen. It would be nearly impossible to decide between taro ice cream on a warm bubble waffle and the tonkotsu ramen with soft-cooked egg. Fortunately, we don't have to.
Visit here to see their selection.
Ohio City BBQ: 3829 Lorain Avenue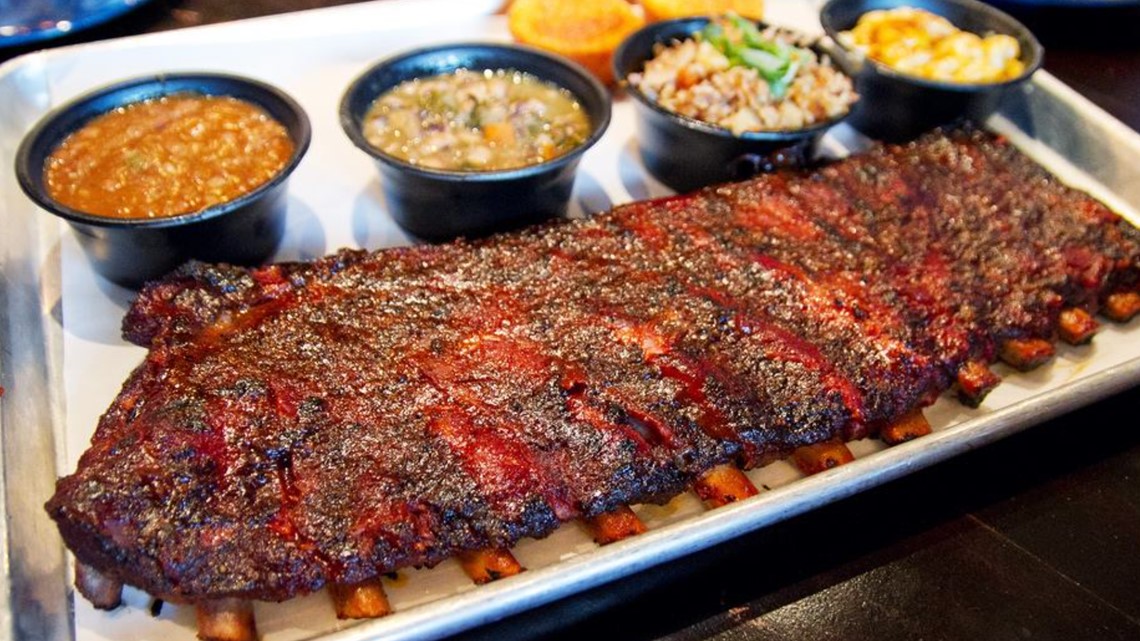 American barbecue finally landed on the sunny shores of Ohio City thanks to this cheery storefront, which is festooned with musical and cultural memorabilia. The warm, saloon-style space makes the ideal backdrop for enjoying mile-high platters of smoked chicken, pulled pork, spare ribs, beef brisket, and smoked sausage. Don't sleep on the Polish Boy, a Cleveland-style sandwich of smoked sausage, fries, slaw, and sauce.
Check out their offerings, here.
Banana Blossom: 2800 Clinton Avenue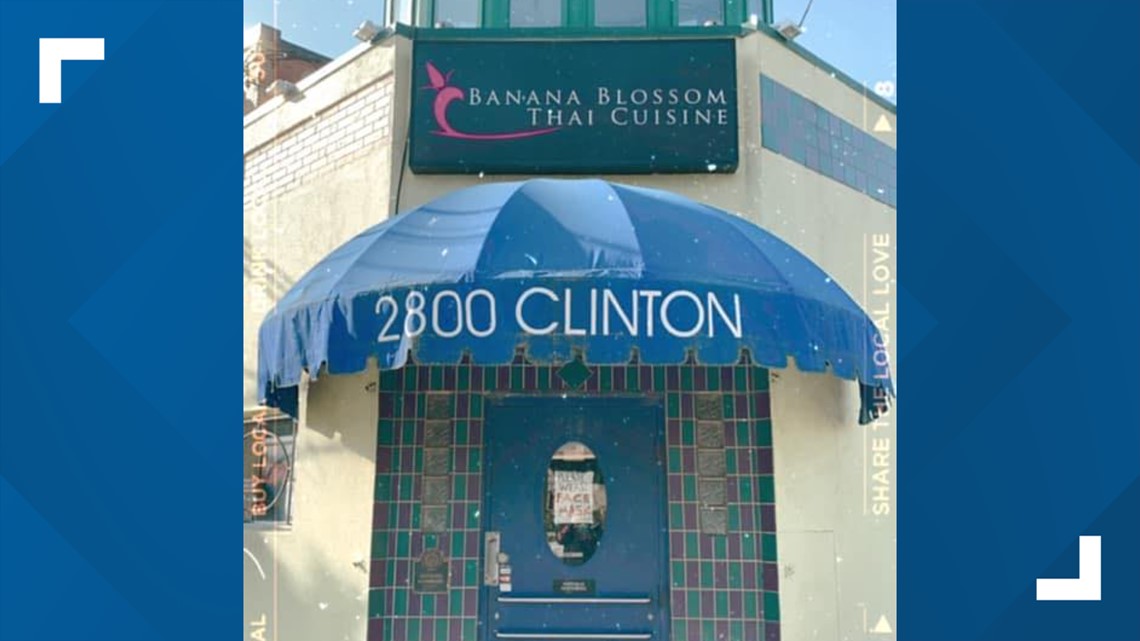 Banana Blossom is the sort of Thai restaurant that every neighborhood desires. It's comfortable enough for date night when you feel like heading out, and it offers spiffy take-out service when you can't muster the will to shower. Starters like bracing Thai salads, soothing coconut-laced soups, and uber-crisp spring rolls are joined by textbook pad Thai, electric curries, and more than a few duck dishes.
Visit their website here.
Xinji Noodle: 4211 Lorain Avenue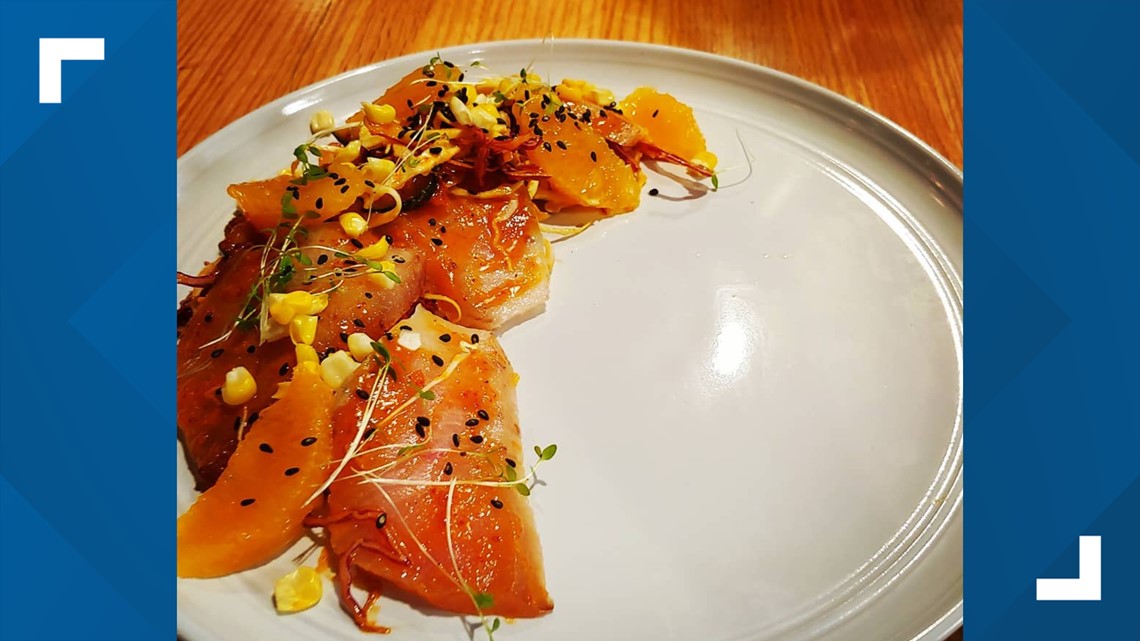 Thanks to a solid technical foundation, owner Shuxin Liu's Ohio City slurp shop is a can't-miss stop on the ramen circuit. The chef crafts deeply flavored broths, sources fresh noodles, and tops the bowls with quality meats and garnishes. Toss in a few delectable starters like crispy Korean fried chicken, plump steamed buns, and spicy pork dumplings and one has all the bases covered. A booze license means those bowls can be paired with cold beer and sake.
Johnny Mango: 3120 Bridge Avenue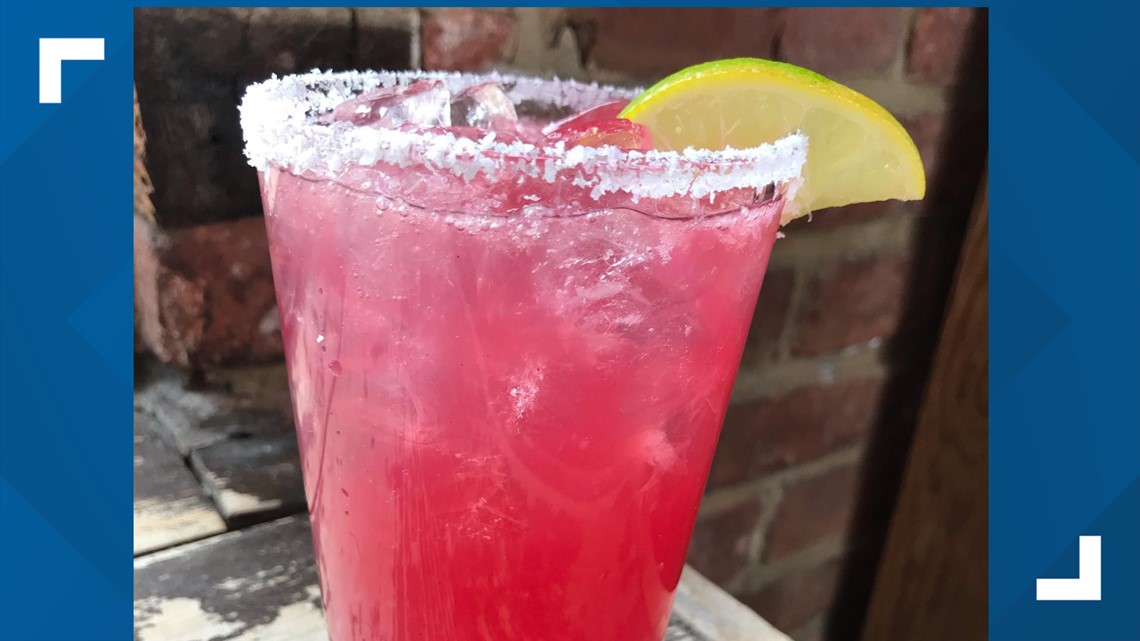 Fast approaching its 25th birthday, Johnny Mango is one of the oldest restaurants in Ohio City. Faithful fans visit weekly and more often thanks to an eclectic mix of foods from Mexico, the Caribbean, and even the Far East. Dishes like black bean quesadillas, shrimp fried rice, pad Thai, and spicy Jamaican jerk chicken are served up in a comfortable, colorful, and quirky space. The summery margaritas lend an island vibe.
Click here to view the menu.