CLEVELAND — Chef Ben Bebenroth closed his farm-to-table bistro Spice Kitchen and Bar at the beginning of the pandemic. He was confident not only that fine dining would be down for the count for the foreseeable future, but also that he had little interest in taking part if and when it did return.
"We've been watching the nature of dining change, and that long-form dining was kind of falling away," the veteran chef explained.
In addition to his restaurant shutting down, his popular outdoor catering business took an even bigger hit, losing nearly $2 million in bookings almost overnight. But Spice was already in the process of converting a 10,000-square-foot building in Cleveland's Detroit-Shoreway neighborhood into a new catering headquarters that would include a production kitchen, tasting room and offices.
"We had to evolve," Bebenroth said.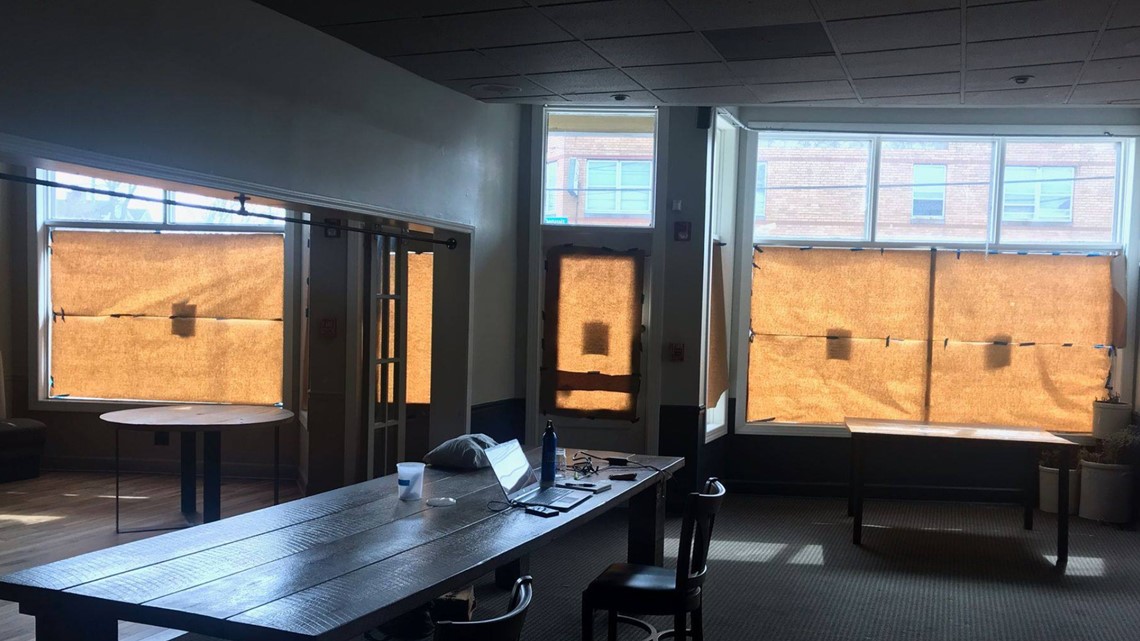 "I describe Keep the Change as a virtual food hall, where you can find something for everyone in your family," Bebenroth told 3News. "We're really trying to help people defend against the drive-through. Nobody wakes up on a Tuesday and says, 'You know what, tomorrow let's have McDonald's for dinner.' We're trying to help people be more of a proactive eater instead of a reactive eater."
The initial concepts include Winner Winner, a menu starring spatchcocked Ohio chicken, roasted vegetables and homestyle sides, Winner Winner Wing Shop, a chicken wing concept, and Leif, a salad and grain bowl concept described as "burly" with "no wimpy, lightweight salads." Soon, a seasonal rice and noodle venture called Woo! Noods & Rice will join the collective. Further down the road, the team expects to launch a sandwich menu and frozen breakfast line.
Food options from Keep the Change
The name "Keep the Change" refers to the idea of embracing many of the positive adjustments to quality of life that have occurred as a result of the pandemic.
"Cooking should enhance the lives of our customers as much as the lives of our employees," Bebenroth said. "We need to be cooking in a more balanced approach; not working all nights, all holidays, and really cannibalizing the quality of our own lives to offer a quality product to our customer. It has to be good for both parties."
Orders are available for pick-up in Detroit-Shoreway and delivery within a certain zone. You can order online here.
To check out the full concept of Spice Headquarters, head here.
To watch the full interview with Bebenroth, watch in the player below: