"It's a good thing to get into the time of the year," brewer Zane DelGreco says. "Tis the season, right?"
Unfortunately, this season is unlike any other local breweries have ever experienced. In the United States alone, there is a shortage of 10 billion aluminum cans.
"It's an existential crisis," said brew master Dave Sutula.
The shortage is due to a number of factors, including people buying in bulk due to the COVID-19 pandemic and aluminum tariffs that have raised prices. On top of that, the seltzer industry has been booming, taking some of the supply.
All of these can cripple small breweries like Royal Docks. Their solution? Get creative.
When cans started to run short, Royal Docks started to use unused, pre-labeled cans and repurpose them with a new label.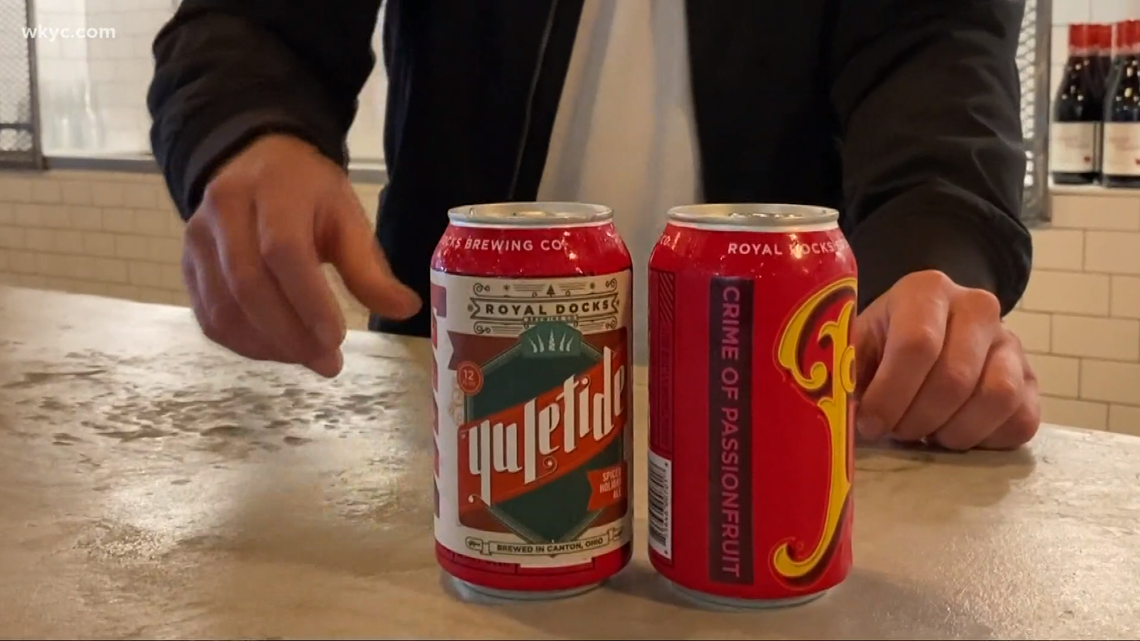 "That's all we can do, get creative, use the resources we have," Sutula said. "We're lucky we are savers and had those brands, so that saves us a little bit if the relators play ball, if they don't look at that package and say, 'That's not really something I want on my shelves.'"
As Royal Docks continues to search for cans, their hope this holiday season? Don't judge a beer by its wrapping.
"The can may look a little odd, but [it's] the same great beer in the can," Sutula declared.