3News' Betsy Kling shared her family's special formula for cooking up some delicious stuffing.
"My aunt Sandi, who wrote it out, is my mom's twin who passed away seven years ago," Betsy said. "The line added by my grandmother (also passed) notes the eggs that my mom always forgot."
You can see Betsy's family recipe written on the card below.
She said the big key is getting the bread dry.
"We usually cut and lay out the day before."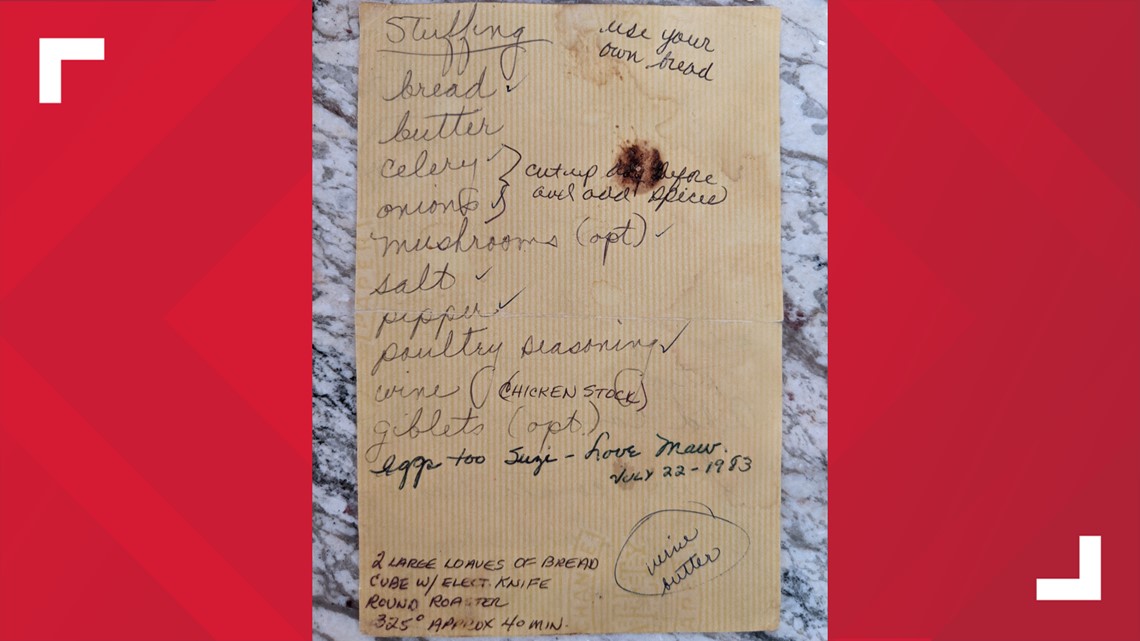 The recipe reads as follows:
Bread
Butter
Celery and onions (cut up dry before and add spices)
Mushrooms (optional)
Salt
Pepper
Poultry seasoning
Wine (chicken stock)
Giblets (optional)
Eggs
Two large loaves of bread
Cube with electric knife
Round roaster
325 degrees for approximately 40 minutes
Here's a look at the finished product: