CLEVELAND — 3News is dedicated to helping our local restaurants and beloved food neighborhoods continue to keep the lights on during the COVID-19 pandemic. Our new campaign -- Save our Sauce -- is working to do just that.
This week, we visit Cleveland's AsiaTown neighborhood. Once called ChinaTown, the area along Payne Avenue on the east side had only a handful of restaurants about 20 years ago. Now, it has dozens of spots offering everything from sweets, to squid, to several dishes inspired by authentic Asian fare.
These restaurants were also hit especially hard as COVID-19 made its way to the U.S. because of stigmas and fears that the virus originated in Wuhan, China. Daily diners dropped significantly and stayed that way for some time. The places we're featuring this week say business is just now picking back up.
So next time you're planning to order out, check out one of the 10 restaurants listed below.
Superior Pho: 3030 Superior Ave #105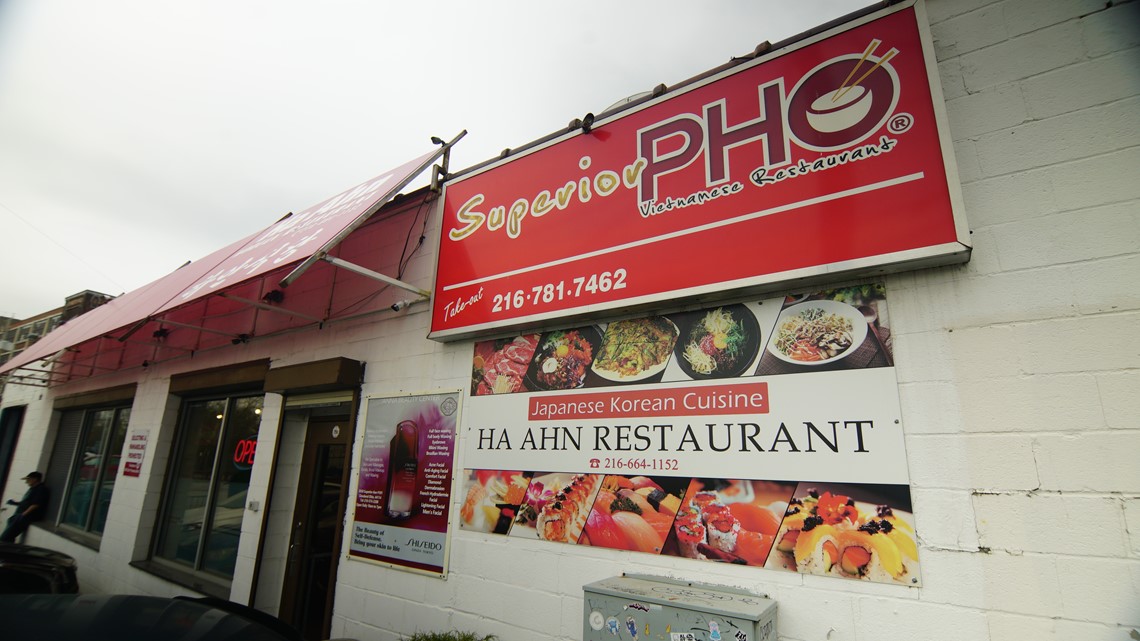 For many Clevelanders, Superior Pho offered the first taste of Vietnamese beef noodle soup, aka pho, when it opened way back in 2002. While other restaurants offered great versions of the soup, Superior built its entire business around them. Since then, in addition to preparing some of the best pho in town, this off-the-beaten-path eatery expanded the menu to include many excellent Vietnamese dishes, including popular banh mi sandwiches.
Koko Bakery: 3710 Payne Avenue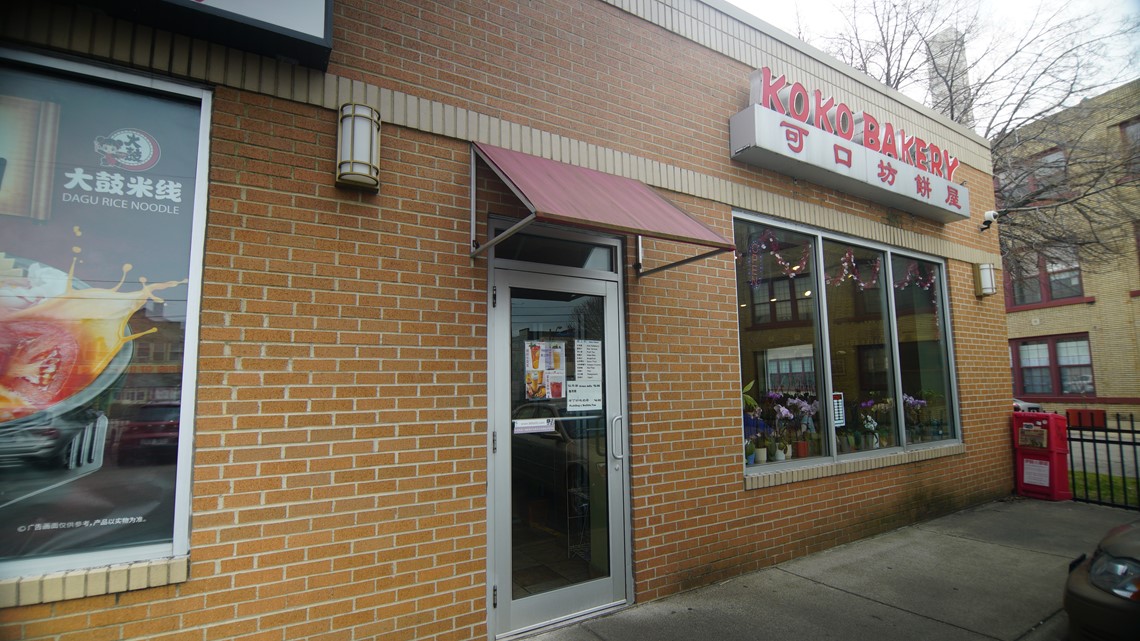 For more than 15 years, this Asian bakery has been a one-stop shop for savory buns, quick hot lunches, colorful pastries, and refreshing bubble teas. Flaky buns stuffed with ham and cheese, BBQ pork, and even hot dogs make for affordable, speedy breakfasts on the go, while satisfying dishes like chicken teriyaki demand a little more time and attention. Koko's vivid cakes and desserts are can't miss delights, sporting less sugar than their American counterparts.
Dagu Rice Noodle: 3710 Payne Avenue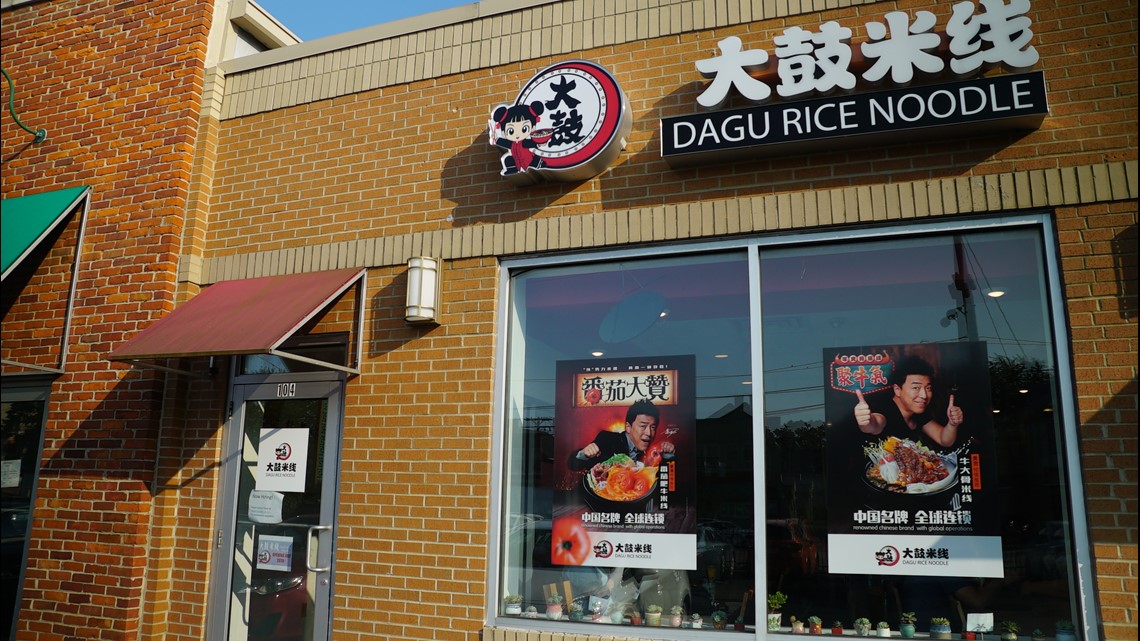 Thanks to Sheng Long Yu, Clevelanders were some of the first diners in the country to experience Dagu Rice Noodle, which is said to have some 300 locations in China. Here, "crossing the bridge noodles" are the star of the show. These still-boiling bowls of pork- or vegetarian-based broth are served with rice noodles and numerous garnishes that get placed into the soups. Add-ons like thin-sliced beef, quail egg, chives, fish tofu, roasted soy beans, and a paste of pickled vegetables turn every meal into a delicious and interactive experience.
LJ Shanghai: 3142 Superior Avenue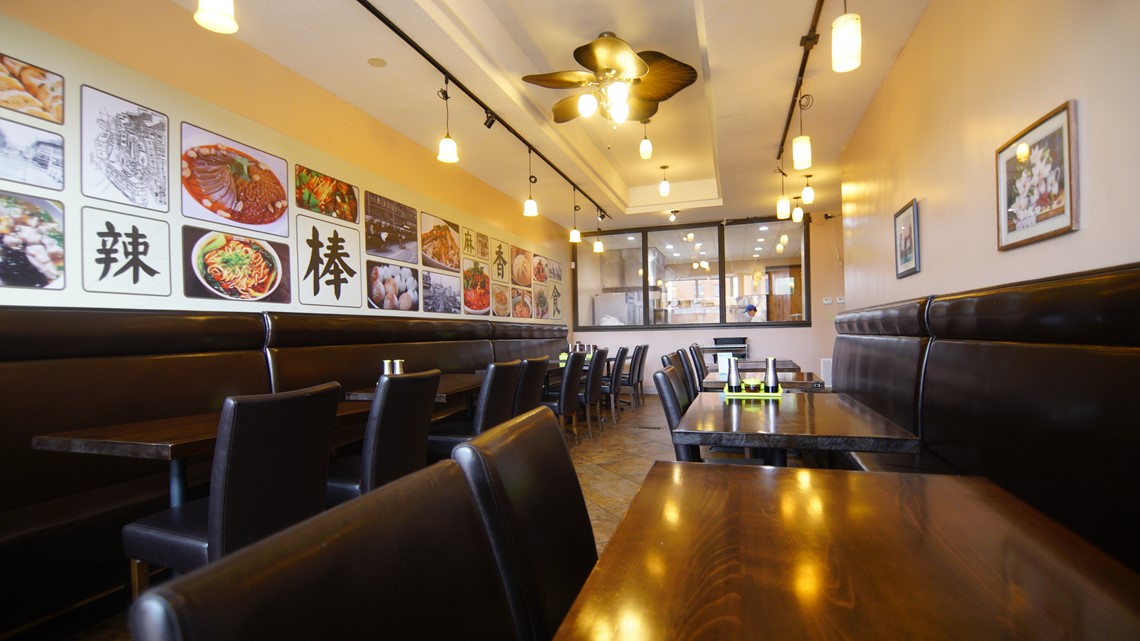 Soon after opening, LJ Shanghai quickly became known for its xiao long bao, or steamed soup dumplings. Tucked inside the delicate house-made wrapper is a small portion of meat surrounded by hot broth. Soon, diners began exploring and enjoying the rest of the menu, filled with incredible noodle soups and meatier dishes like soy-braised duck. Service is speedy, portions robust, and prices more than reasonable.
Han Chinese Kabob and Grill: 3710 Payne Avenue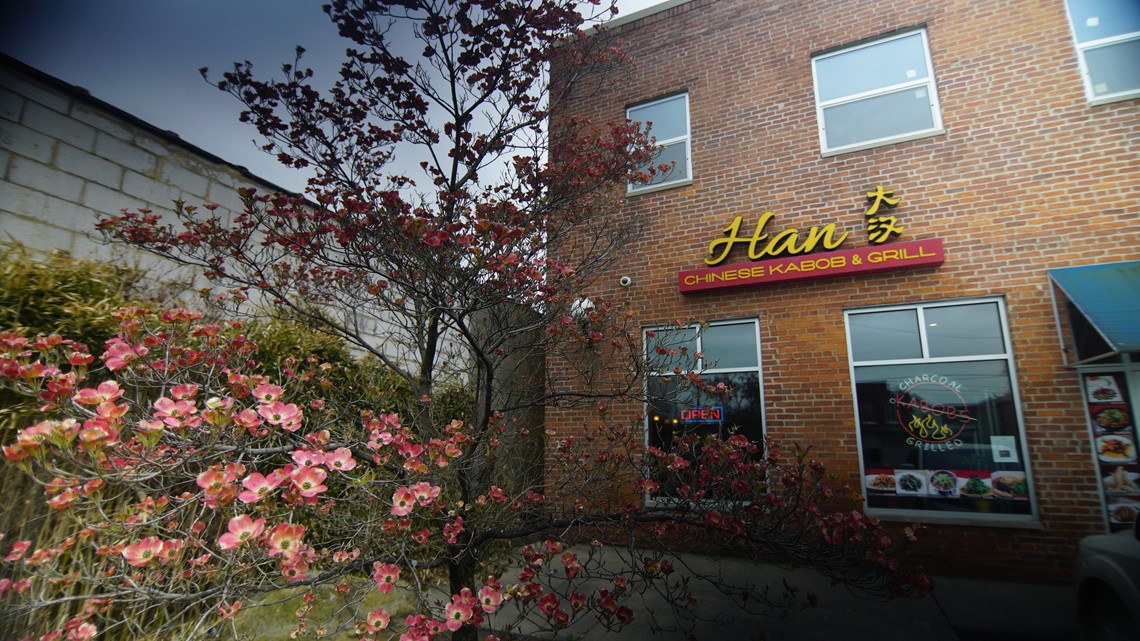 Geared toward a younger generation of Asian-born diners, Han forgoes many of the trappings of Cleveland's older Chinese stalwarts in favor of modernity. Beijing-inspired fare like grilled lamb, beef, and squid kebobs join house favorites like Dan Dan noodles, whole fried fish, and spicy fried shrimp. Don't pass up cold meat appetizers like tofu salad and Szechuan-style sliced beef.
Siam Café: 3951 St Clair Avenue, Northeast

Along with Li Wah and Bo Loong, Siam Café is a founding father of Cleveland's modern-day Chinatown, aka Asiatown. This spacious eatery is anchored by a wall of aquariums, from which emerge sparkling-fresh fish and seafood. Siam's stir-fried lobster with ginger and green onion deserves its own James Beard Award. A sprawling menu loaded with Chinese, Vietnamese, and Thai dishes doesn't seem to miss a beat, nailing versions of pho, pad Thai, and braised fish hotpots with equal perfection. Check their menu for upcoming Lunar Near Year offerings.
Szechuan Gourmet: 1735 E 36th Street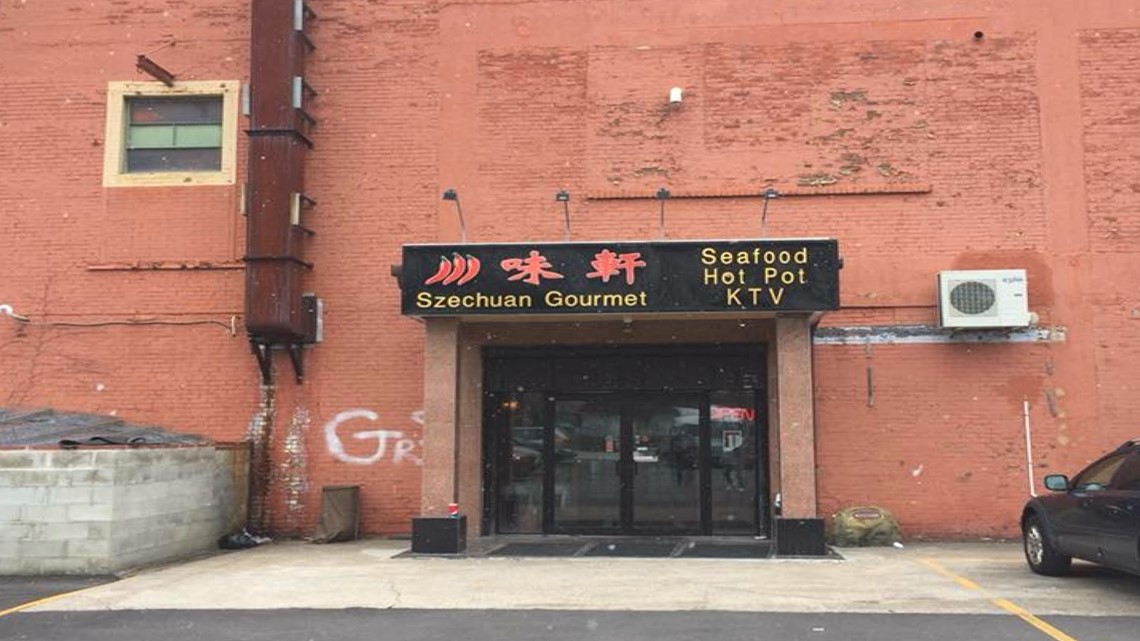 As the name suggests, Szechuan Gourmet specializes in foods from the Sichuan Province of China. Diners who like it hot come here to satisfy their urges for famous and fiery dishes like mapo tofu, dried pepper chicken, and fried lamb with cumin. The encyclopedic menu covers all the basic Chinese dishes but truly excels at incendiary hot pots and stir-fries.
Wonton Gourmet: 3211 Payne Avenue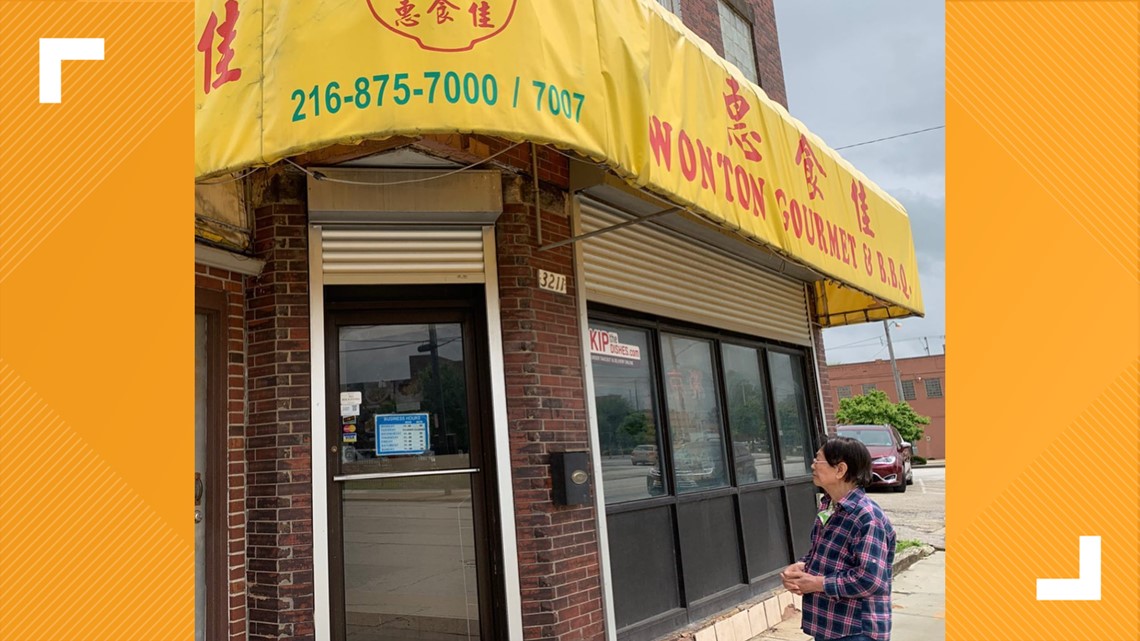 If you're desperately in need of comfort, head to Wonton for some of the most satisfying bowls of Hong Kong-style noodle soup in town. After devouring a bowl of shrimp-stuffed wontons with bouncy egg noodles move on to any of the other incredible dishes like seafood with pan-fried noodle, beef chow fun, and garlicy sauteed greens. A wall of color photos serves as an illustrated version of the menu.
Rising Grill: 3709 Payne Avenue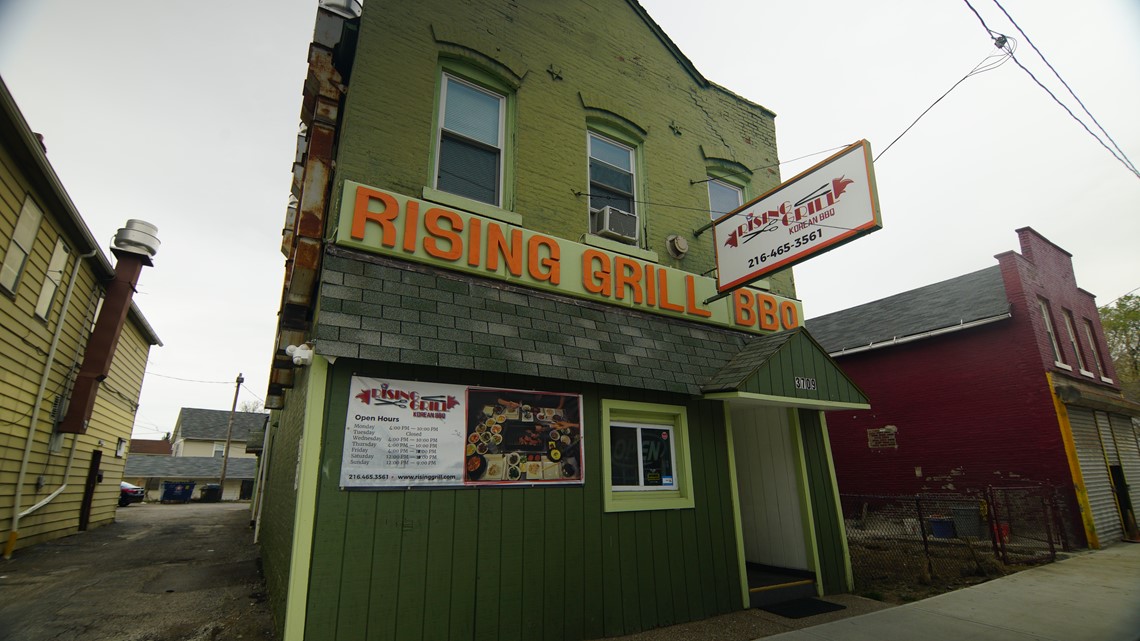 Thanks to tables with built-in gas grills, Rising Grill is Cleveland's best spot for Korean barbecue. In non-pandemic times, lively meals are spent grilling meats like bulgogi, pork belly, and chicken before wrapping them in lettuce leaves with sauce and tart, colorful banchan, a selection of raw, pickled, and fermented veggies. While BBQ is the star, the menu also offers great versions of seafood pancakes, dolsot bibimbop, and bubbling hot pot casseroles.
Sichuan Hot Pot: 2162 Rockwell Avenue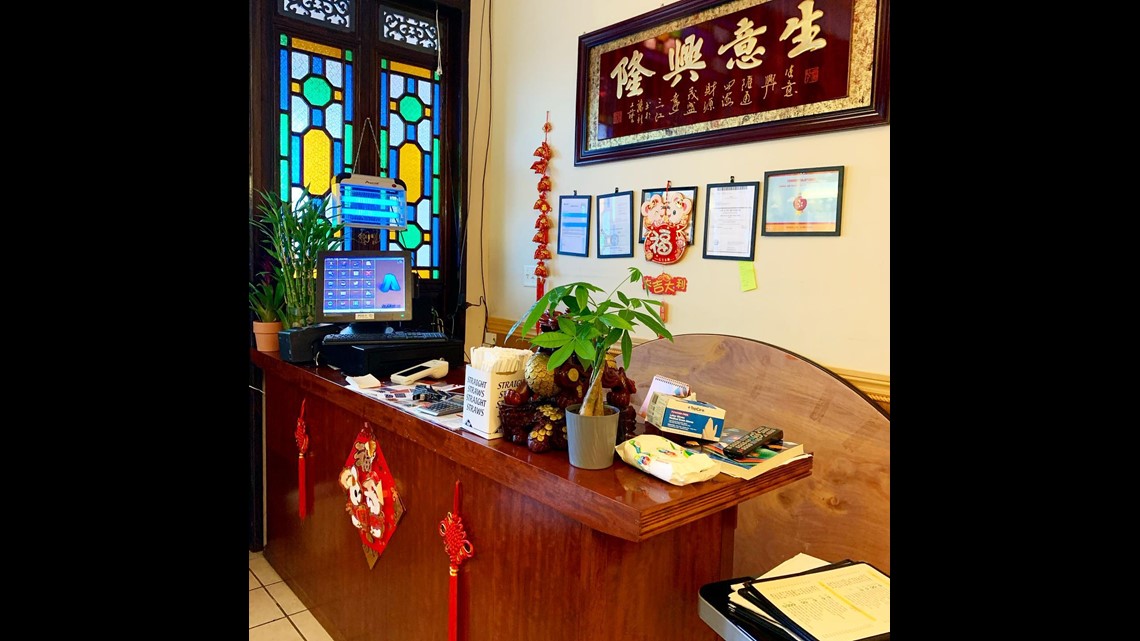 This valuable newcomer, like its neighbor Emperor's Palace, actually sits in Cleveland's original Chinatown, an area along Rockwell Avenue. An extravagant facade of gilded doors, jade-green awnings, and stately red columns gives way to a much plainer interior. The draw here is tongue-tingling Szechuan foods that jitter with electricity. Start with spicy cucumbers before moving onto shredded pork with garlic sauce, beef tripe dry pot, and spicy chicken hot pot.