AKRON, Ohio — Get ready, Swensons fans!
Waffle fries have arrived at the drive-in restaurant chain for the first time in the company's 85-year history.
The waffle fries are available at all their stands starting Dec. 9, but only for a limited time.
This addition comes as Swensons continues rolling out seasonal items throughout the year like tomato soup and raspberry shakes.
Most recently Swensons added a seasonal eggnog shake to its menu.
Swensons tells 3News they have some other secrets up their sleeve with new menu items coming in 2020. Their first tease for next year?
"We have another special milkshake coming at the start of the year."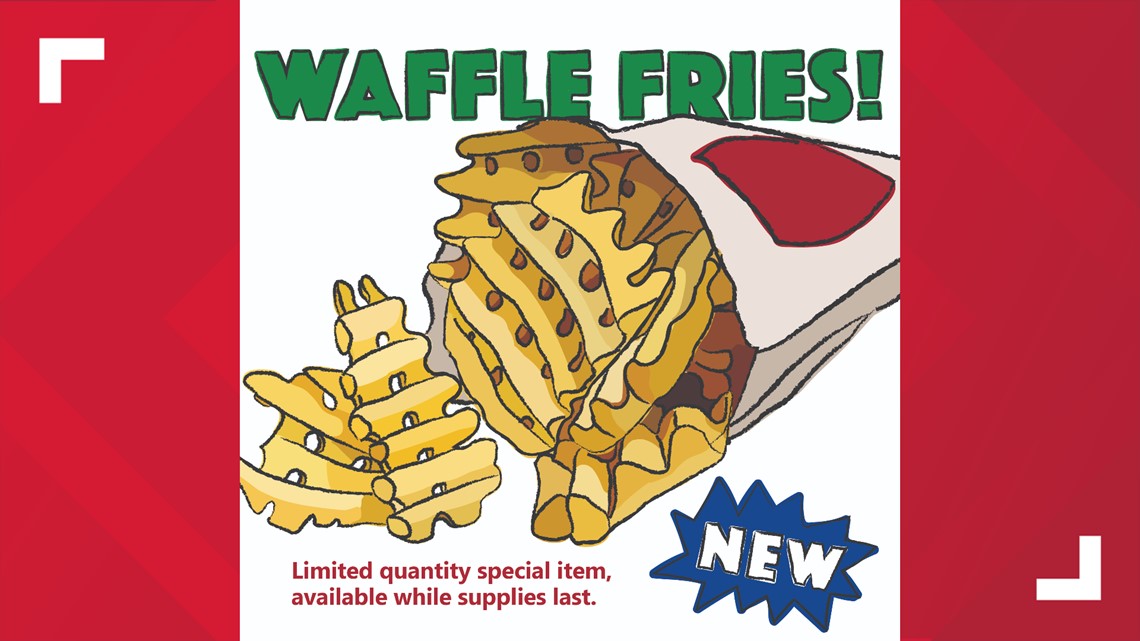 "I get a double cheeseburger, and onion rings," James recently revealed during an interview at the I PROMISE School in Akron. "And then I get a banana milkshake with real ice cream. I have a nice little feast."
One of their secrets? Each burger is flipped four times as it sizzles on the grill for four-and-a-half minutes. It's a formula that keeps fans coming back as the chain celebrates its 85th anniversary this year.
Swensons, which got its start in Akron all those years ago, has been expanding faster than ever with new locations now as far south as Columbus.