CLEVELAND — Sometimes, cooking for Valentine's Day can be intimidating. But, according to Chef Eric Wells of Skye LaRae's Culinary Services, it doesn't have to be!
So, here are two quick, easy and delicious recipes you can try at home.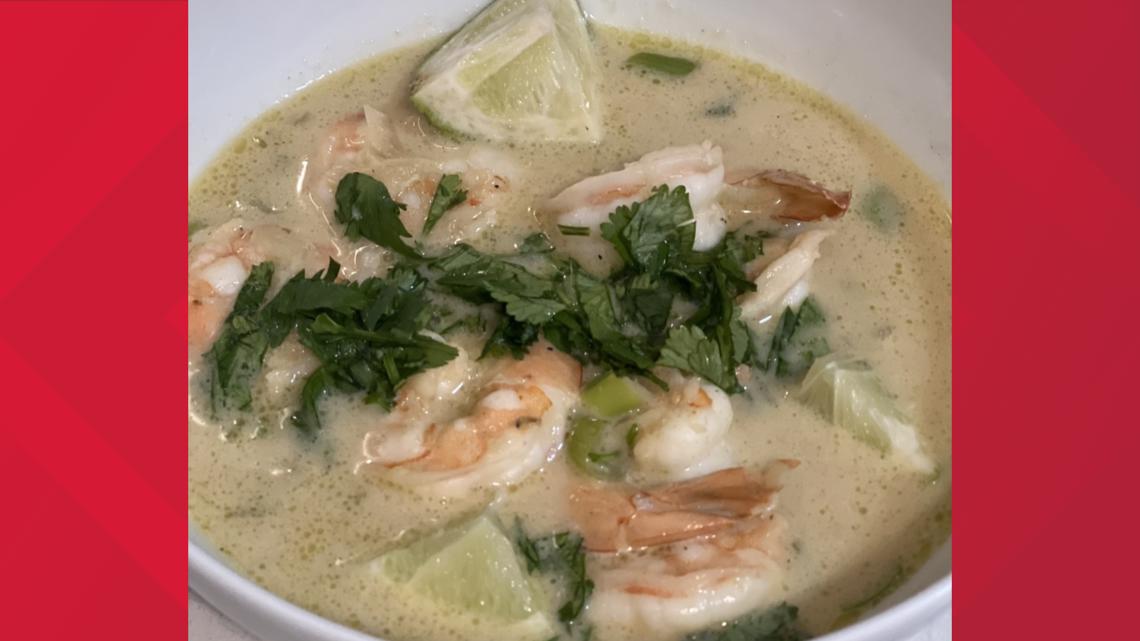 1/2 cup onion, sliced thin
1/2 cup green onions, chopped
2 tablespoons green curry paste
1 14oz cans coconut milk, unsweetened
1/2 cup chicken broth
2 tablespoons Thai fish sauce
1 tablespoon lime juice
1 teaspoon sugar
1 teaspoon lemongrass, minced
6 large shrimp, peeled and deveined
Cilantro for garnish
Lime wedges for garnish
Heat oil in heavy large skillet over medium-high heat. Add sliced onion; stir-fry until soft and beginning to brown, about 4 minutes. Reduce heat to medium. Add green onions and curry paste; stir until fragrant, about 1 minute. Add coconut milk, broth, fish sauce, lime juice, sugar and lemongrass and bring to a boil for about 2 minutes. Add shrimp and cook just until they turn pink, stirring often, about 3 minutes. Transfer curry to large shallow bowl. Garnish with cilantro. Serve, passing lime wedges separately.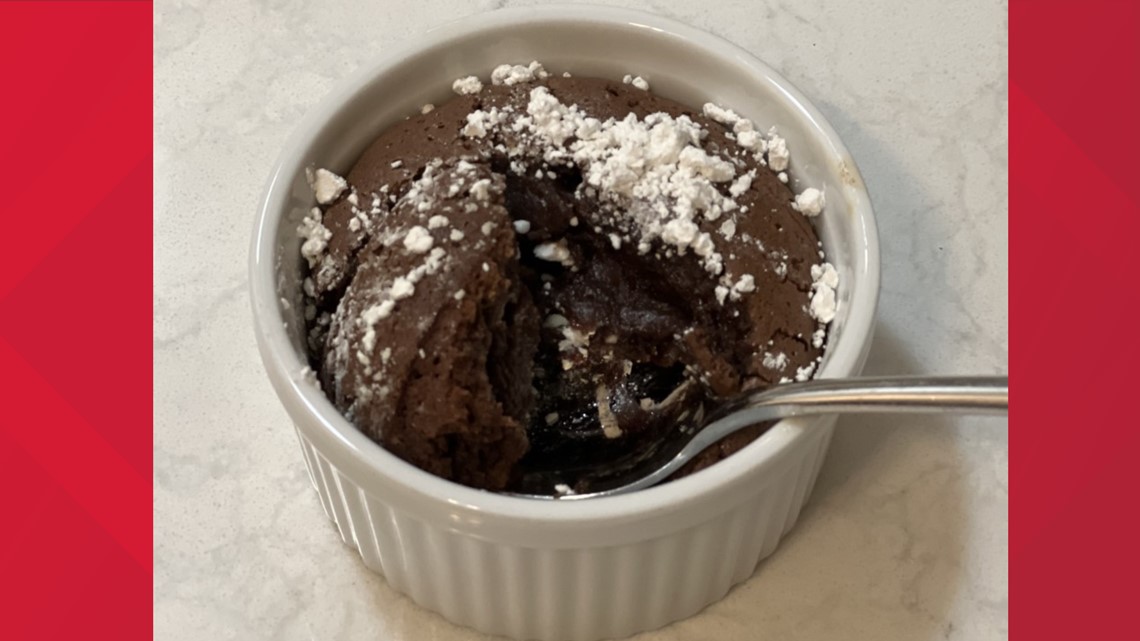 4 tablespoons butter, plus more for ramekins
2 ounces semisweet chocolate squares
2 tablespoons flour
1/4 cup confectioners' sugar
1 large egg
1 egg yolk
1 teaspoon vanilla extract
Preheat oven to 425 degrees. Grease custard cups. Bring a small pot of water to a boil. Place the butter and chocolate in a large metal or glass bowl. Place the bowl over the water and melt chocolate, stirring well. When the chocolate has melted, remove the pan and stir in flour and sugar. Let the chocolate mixture cool slightly. Gently add the egg and egg yolk to the chocolate mixture. Stir in vanilla. Divide batter evenly into the custard cups. Place cups on a sheet pan and bake about 12 minutes. The edges should be firm but the center will be runny. Serve dessert in ramekin.
For more information on how to book Chef Eric Wells, click HERE.