CLEVELAND — We hope you haven't become too annoyed by the random fireworks shooting off across Northeast Ohio, because you're about to see a ton of great displays throughout the region.
Even with the coronavirus pandemic putting a damper on many previously-planned shows, cities and other places are still set to blast off colorful spectacles in celebration of our nation's independence. From the east side to the west side, there's sure to be an event close to you.
Check out 3News' list of some of the best Fourth of July fireworks displays coming up in Northeast Ohio! All shows will take place on Saturday, July 4, unless otherwise noted:
Akron (neighborhood-based)
Where: Multiple locations, including the Akron Executive Airport, Patterson Park ball fields, Summit Lake, & the State Street parking deck downtown
When: 9:45 p.m.
Ashland
Avon
"We're not gathering together in a big group, everybody's hopefully going to stay in their cars or sit in front of their cars or sit behind their vehicles," explains Mayor Bryan Jensen.
The stadium's parking lot can fit around 3,000 cars.
"Fireworks go up about 400 feet in the air, so you're not limited, if you don't feel safe, we don't want you in those areas [of the stadium's parking lot,] you can find other areas around there."
Cedar Point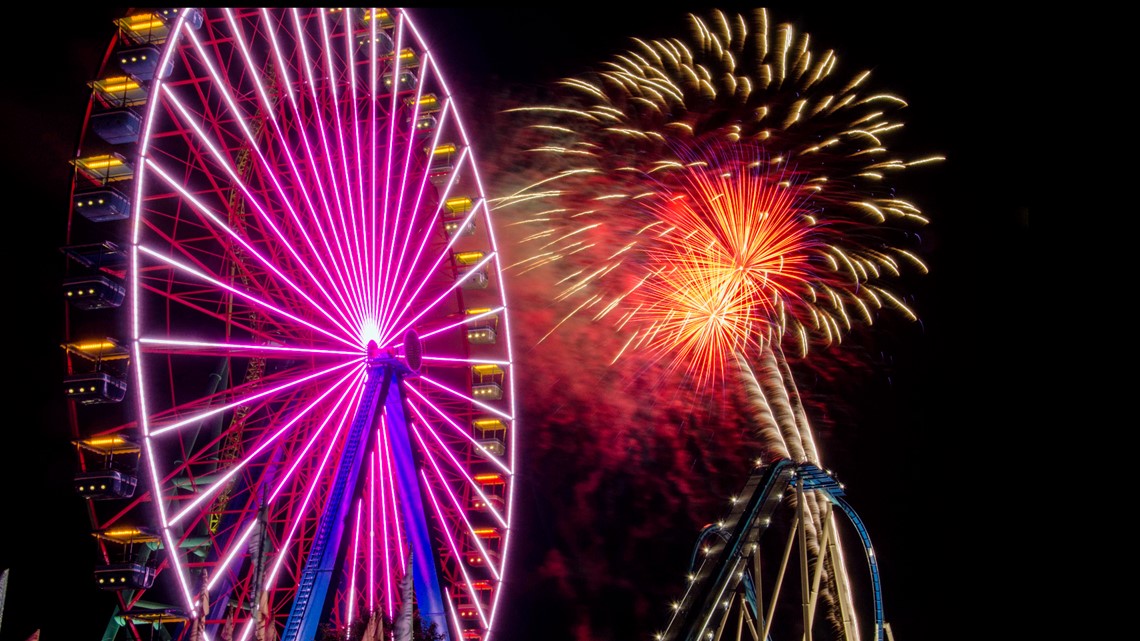 Where: Visitors encouraged to come to parking lot for "Light Up The Point"
When: Lot opens at 8 p.m., fireworks to follow at 10
Price: $20 per car for those wishing to get into the lot
Lorain
North Ridgeville
Where: Victory Park
When: Gates open at 7 p.m., fireworks start at 10
Price: $20 for general admission, $25 for preferred parking, $65 for VIP; tickets must be purchased online in advance
Streetsboro
Where: Woodside Lake Park, Frost Road