"They [were] like 0-63 the past three seasons before I took over," he recalls
A girls basketball team record that didn't matter to a man who coaches his own way.
"It's really bigger than basketball," Bryant says. "It's being there for the kids. I try to tell them winning is not important. You know, doing things, learning how to play the game the right way is the most important, and winning is the by-product of that."
First, Bryant had to turn the team into believers, in spite of one daunting hurdle.
"Here at Warrensville, the challenge is numbers."
The school has no freshman team, no junior varsity team, and at the start of the season, just eight players, until injury dropped that number to seven.
"Seven total girls in the whole program," Bryant stressed.
But the coach chose to see the challenge differently. Where others see negatives, he found a positive.
"There's really no distractions," he said, "and when you've got seven kids in here, you really get a chance to teach, and that's exactly what I did. We got to it."
That meant hard practices and tough lessons, all centered around one unwavering message: believe.
"He is big on, 'If you believe, you can do it, but if you don't have confidence and don't believe in yourself, then who else is going to believe in you?'" Myah Goodman, a senior on team, said. "That's his mindset."

Bryant's mindset took hold, and the team has transformed in the three years he has led it.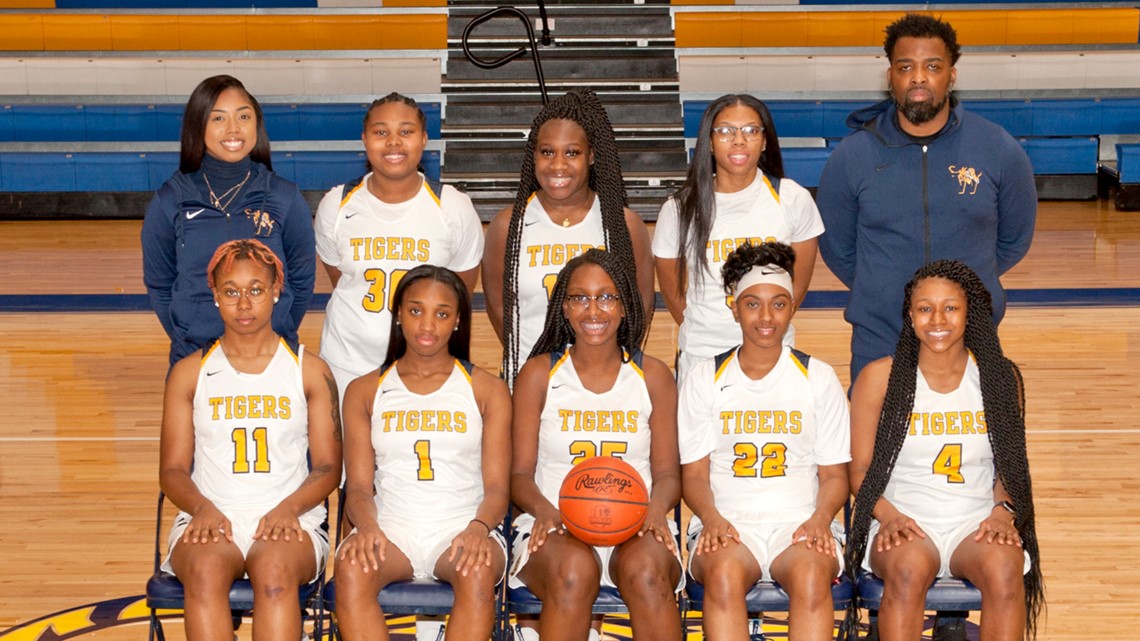 "We definitely woke some teams up," he explained. "So now it's kind of like, 'Oh, we've got to play Warrensville?' It's different when they see us on the schedule now."
But just two games into this past season, the Tigers would have their own wake up call.
"Dec. 27. I know it was, like, after 8 o'clock," Bryant recalled. "I was actually heading to a restaurant. I got out of my car. It was dark outside. I took six steps and I heard a gunshot. So I said to myself, 'Someone's shooting.' The next thing you know, I felt it. The next one knocked me down."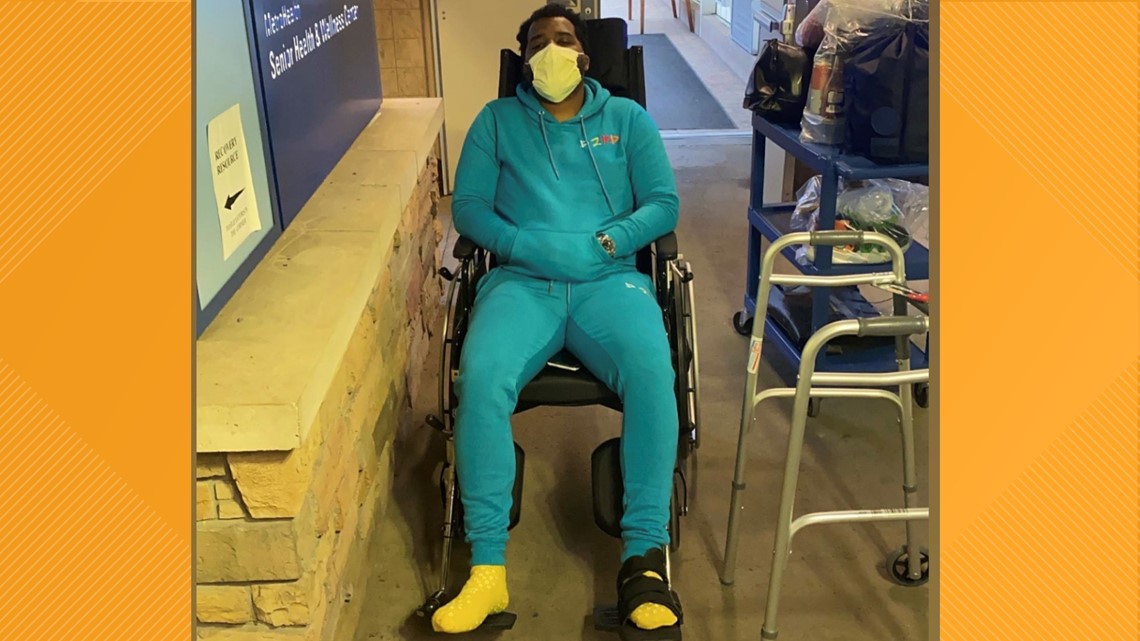 Security camera footage from the restaurant captured the shooting. It shows Bryant falling to the ground and trying to drag himself to safety.
"That day, I was shot seven times."
Bodycam video from Warrensville Heights police captures the scene when officers arrived. Bryant is lying on the ground as pressure is applied to his wounds. The officer asks, "Did anyone see who shot him?"
Shot in the back and legs, paramedics loaded Bryant into the ambulance. His first concern? His loved ones and his team.
"Once they got me in the ambulance and put pressure on my wounds, I started answering my phone," he remembered. "I was letting the girls know I was okay."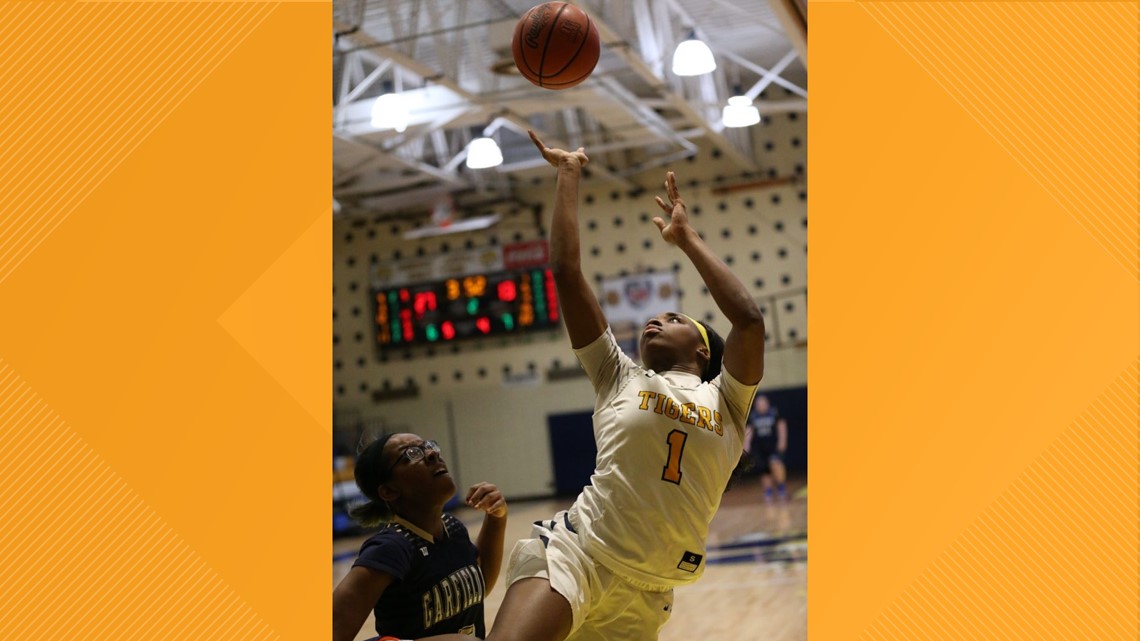 "We [were] crying," Goodman and fellow teammates Jada Ward, Jade Salters and Welline Tere added. "Yeah, we [were] crying."
Once in the hospital, Bryant was prepped for surgery. None of the bullets hit major organs, but his femur was shattered. He wouldn't be rejoining the team anytime soon.
Bryant had a pep talk ready. His assistants would take over. The girls would have to play on without him.
"'It's already in you,'" he told them. '"You know what to do, you know how to do it. You've showed me, you've proved it to me several times. Just go out there and continue to believe in yourself. I'm going to be fine,' and that's exactly what they did."
While Bryant remained hospitalized, the girls got back to work.
"They went undefeated," Bryant said, beaming with pride. "They won all five games."
He watched live streams from home and FaceTimed during timeouts and half-times, where he had words of encouragement and even criticism. The girls continued to take care of business, waiting for their leader to return.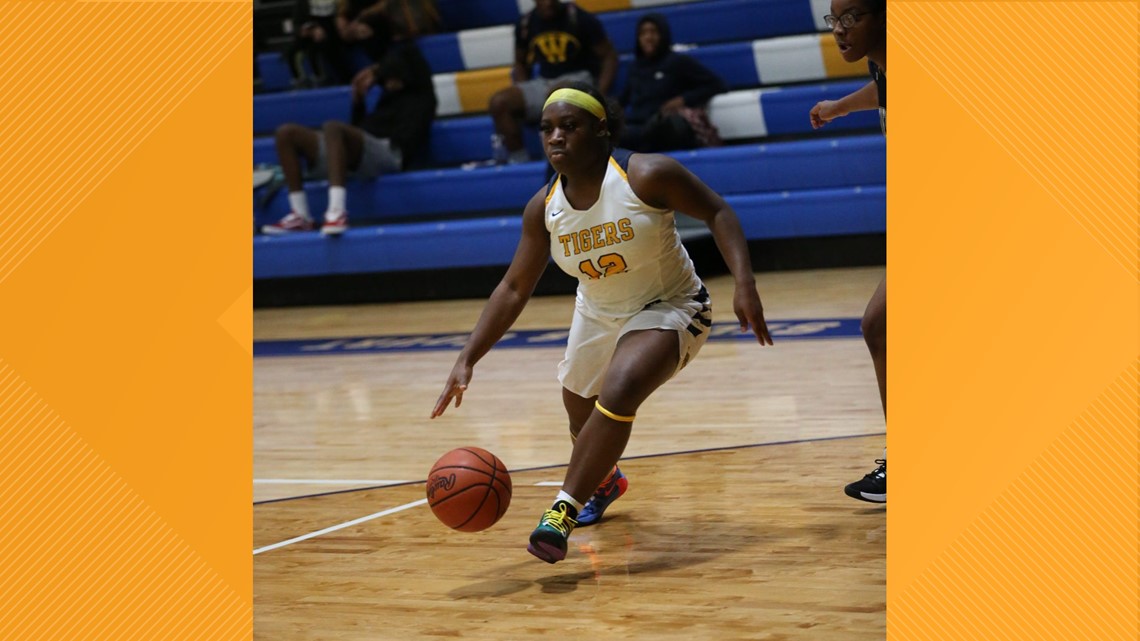 When he finally did, he was still recovering, but ready to rejoin them just in time for a playoff run.
"They did everything I asked," Bryant said, always quick to credit the assistant coaches who kept the girls focused and united. "I gave them assignments, they knew what their assignments were."
The team advanced, undaunted by bigger opponents with deeper benches. Eventually, the Warrensville Heights Tigers marched into the regionals.
Seven players, one mission: To write a new chapter for their team.
They did just that, winning the Lake Erie League Championship and a Division III District title. While the girls jumped, hugged and shouted on the court, Bryant says he slumped into the arms of a relative, exhausted and relieved.
Back in the school gymnasium, banners hang from the concrete walls. Records of championships past. One day soon, a new banner will hang there, honoring a championship season and the team that achieved something much bigger than the game of basketball.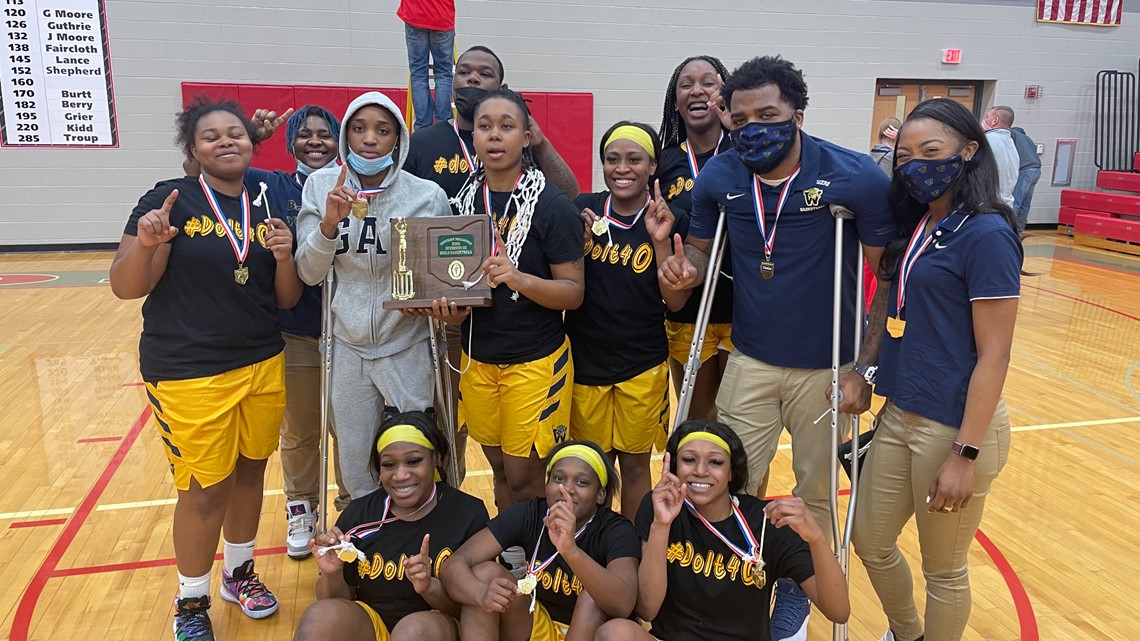 "Basketball was just the vehicle to get these kids out of certain situations and let them know that you can be whatever you want to be," Bryant told us.
To date, the person who shot Ourtney Bryant has not been caught, and the incident appears to be a case of mistaken identity.
Bryant continues to heal. He has a rod in his leg, and also suffered another scare. During a CT scan at the hospital, doctors detected a tumor on his kidney. The day before his team played in the championships, Bryant underwent a procedure known as a cryoablation to get a tissue sample.
In spite of his extreme pain, he was on the sidelines, coaching his team to victory.
Throughout the ordeal, Bryant has also praised his assistant coaches, who took over while he was healing. He talks about retirement, and is hopeful that one day, one of his assistants will step into his role.