CHAGRIN FALLS, Ohio — A busy intersection, a hearty laugh, a large crowd at a baseball game: We all hear those things, not thinking what it would be like if our world was quiet.
"My parents started noticing that I was not hearing them when I was about one," Aime McGinnis said.
For this dedicated wife and mother, of Chagrin Falls, existing with little hearing is all she's ever known.
"I was diagnosed with severe profound loss in both ears," McGinnis told us. "Then I was fitted for bilateral hearing aids."
Aime says her mother was on a mission to learn more about her deafness.
"She is one that if there are the questions, she would try to find the answer," Aime said. :So she took me in to doctor after doctor after doctor."
Eventually, a doctor diagnosed Aime with inner Meniere's disease and a severe corn allergy.
"That diagnosis never added up. I would have vertigo attacks growing up. My hearing would fluctuate," Aime explained. "And (Meniere's) gets worse as you get older and it just stopped."
When Aime was five, her parents made a decision some experts disagreed with: Teaching Aime to lip read and speak ... how to live in a hearing world. That also meant, not learning sign language.
"Most people don't even realize that she has a hearing impairment because she reads lips incredibly well. She has compensated in every area of her life," Aime's husband, Joe McGinnis said. "Because that's how strong she is and how determined."
That's not to say Aime doesn't understand why people choose different ways to cope with hearing loss. She just thinks it was the best choice for her.
Aime and her husband are dedicated missionaries. In fact, two of their children are adopted from Africa.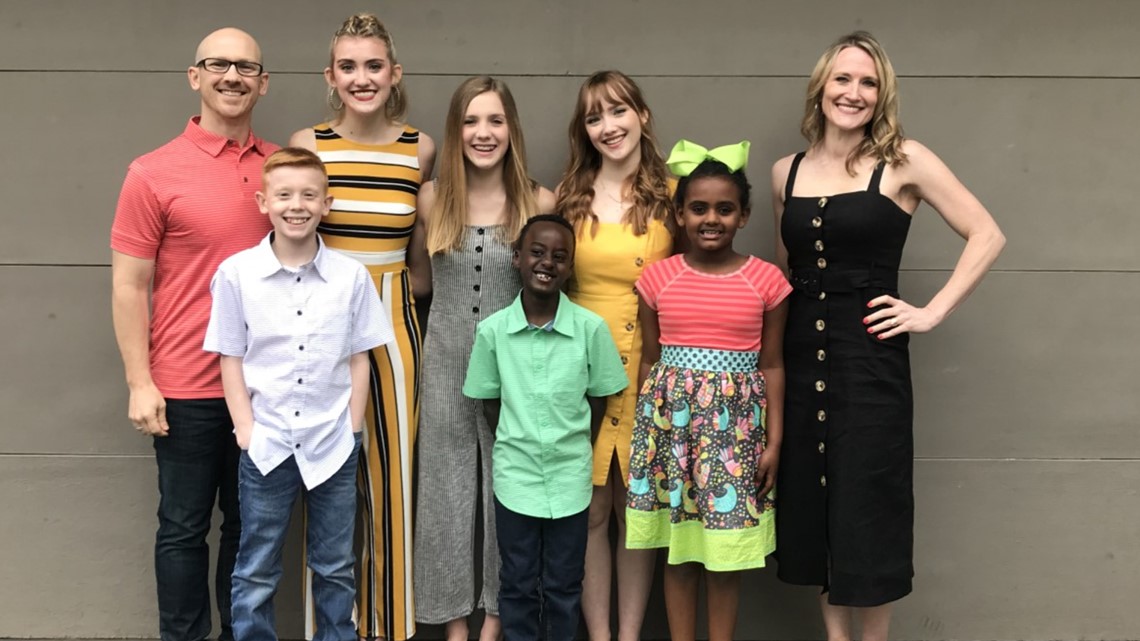 "The first time I sat in Ethiopia, I looked at him and I was like, 'I love these people.'"
She was fulfilled with life, yet questions about her hearing persisted. Then, in July 2020, a car accident while on a family vacation in Hilton Head, would flip her world upside down.
"We were stopped and he was probably going 50 mph," said of the driver who hit the McGinnis family from behind.
"So I did hit my head, like going back, and my head hurt, but I'm like, 'I'm not bleeding. I'm fine,'" Aime remembered.
But something wasn't right. The rest of Aime's hearing was gone in her left ear. She went to a new doctor, and got an MRI and other tests. She never expected what the doctor would tell her.
"He was like, 'What was your previous diagnosis?' And I was like, 'It was inner Meniere's disease.' And he shook his head. He was like, 'Nope, that's not it,'" Aime recalled.
Aime had Enlarged Vestibular Aqueducts, or EVA. It's a malformity that often causes childhood hearing loss. Finally, answers, after 38 years.
"You know, sometimes you pray for answers, then you get them immediately. And sometimes you pray for answers, then you don't get them for 20, 30 years," Aime said.
Answers, then solutions. Five months after her accident, Aime underwent surgery for a cochlear implant -- a surgically placed device, to help her hear things like never before. When they tested it weeks later, she had no expectations ... no idea that her life was about to change.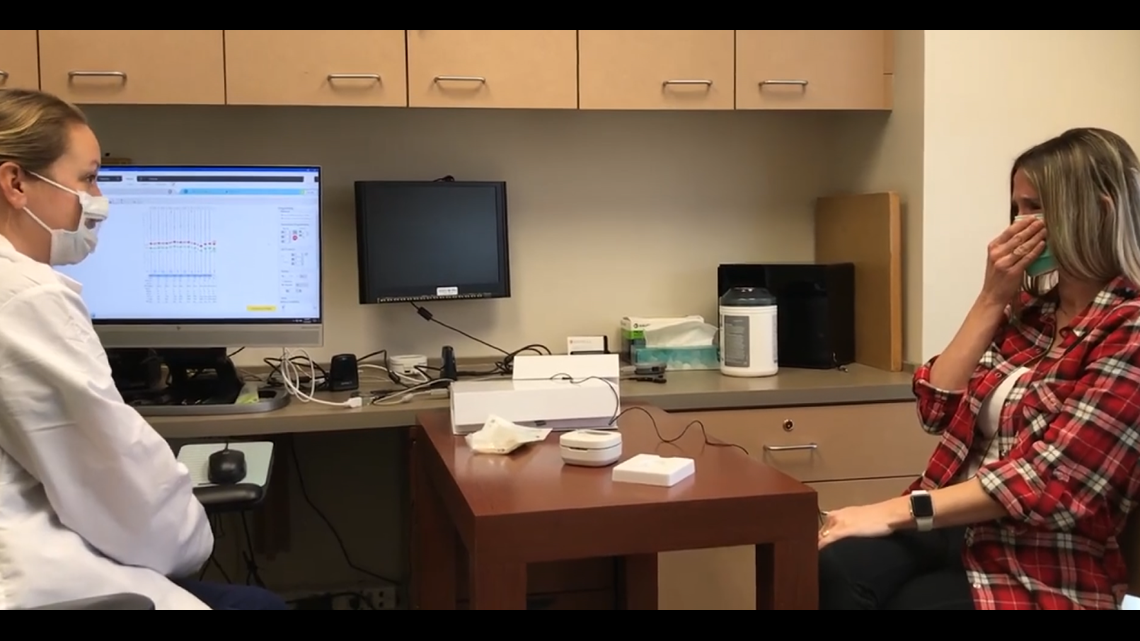 "They gave me a second chance at life. They're so gifted. Sometimes I wonder if they realize the life that they give back to people," Aime said of the doctors and healthcare workers who helped her on her hearing journey.
But it wasn't an easy process. Aime, at first believed she'd just hear beeps or static. Then, just 10 hours later, an overwhelming burst of sound as she heard her family's voices.
In a home video, Joe asks Aime, "Can you hear what I'm saying right now?"
Full of glee, Aime exclaims, "I can hear your voice!" 
It was decades of living in the world one way, that's now transformed into a life of serving others.
"No matter what you've been through, whether it's hearing loss, whether it's a difference, whether it's an illness, being able to come out of that and help other people and encourage other people," Aime said.
To read more about Aime's mission work and hearing journey, click HERE.