ELYRIA, Ohio — Army Private First Class, Jacob Walters, hadn't seen his mother in nearly two years and Thursday night he surprised Sarah Walters as she was pinned during a nursing ceremony at Lorain County Community College.
"Anything that we are today is from her and she's always been showing us, work hard and you'll be successful," he says.
Sarah, of Lakewood, is a single mother who raised both PFC. Walters and 21-year-old Logan, who attends Ohio State University.
PHOTOS: Army son surprises mom at college pinning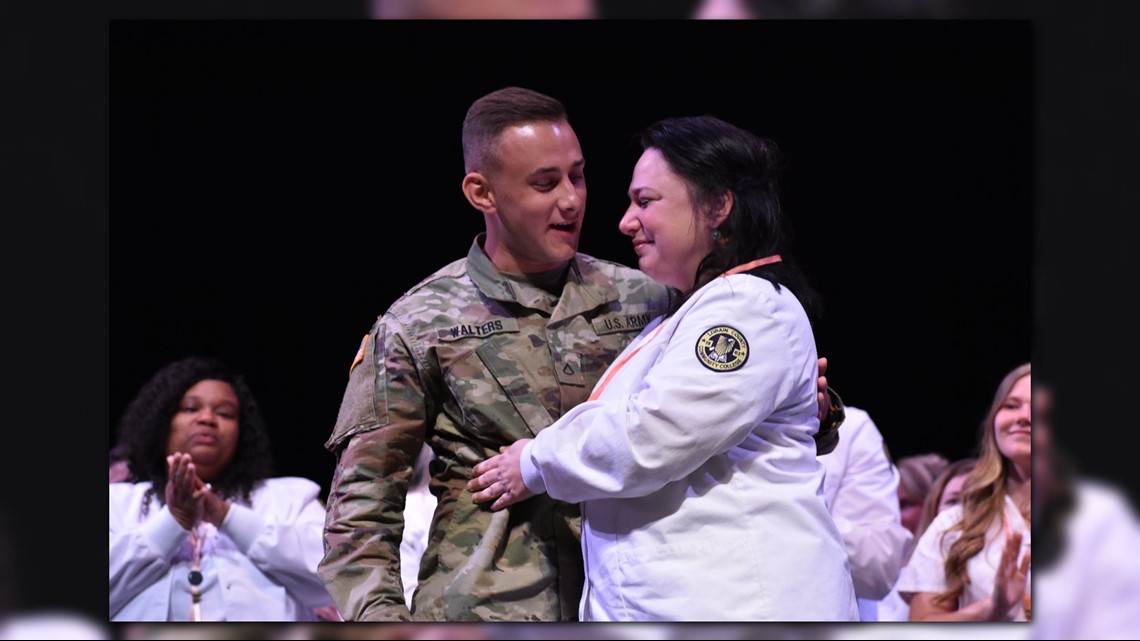 She's worked in nursing for about ten years but went back to pursue a degree as a registered nurse.
PFC. Walters walked on stage to a standing ovation, hugged his mother and pinned her, which is a symbolic gesture welcoming students into the nursing profession.
WKYC was there for the surprise and captured the moment on Facebook Live.
"I am like dumbfounded," she says to her son after the surprise. "I just talked to you on the phone, I thought you were in the field."
Sarah says she plans on sending out resumes and now she'll have time to plan a vacation to Hawaii this summer.