JACKSON, Ohio — The stands at Robert Fife Stadium were near capacity, but not for a football game or band show.
On this comfortable, sunny evening, more than 400 Polar Bear seniors would graduate from Jackson High School. Emotions were running high as the seniors made their way onto this field of dreams.
Each here has a story to tell of getting to this transformational point of departure into the real world.
"I know in my heart that each and every once of these graduates is ready to take on the world," Principal Jeff Crocker told the crowd gathered to celebrate the Class of 2022.
But in this sea of purple robes is a miracle, one who took on something else. Meet Mackenzie Roach.
Diagnosed with a benign brain tumor when only 8 years old, Mackenzie suffered surgical complications, and had to re-learn how to hold her head up, eat, speak, and walk. She did.
"She overcomes any obstacle that's thrown in her way," mother Shawna told us. "That's just how she's dealt with it her entire life."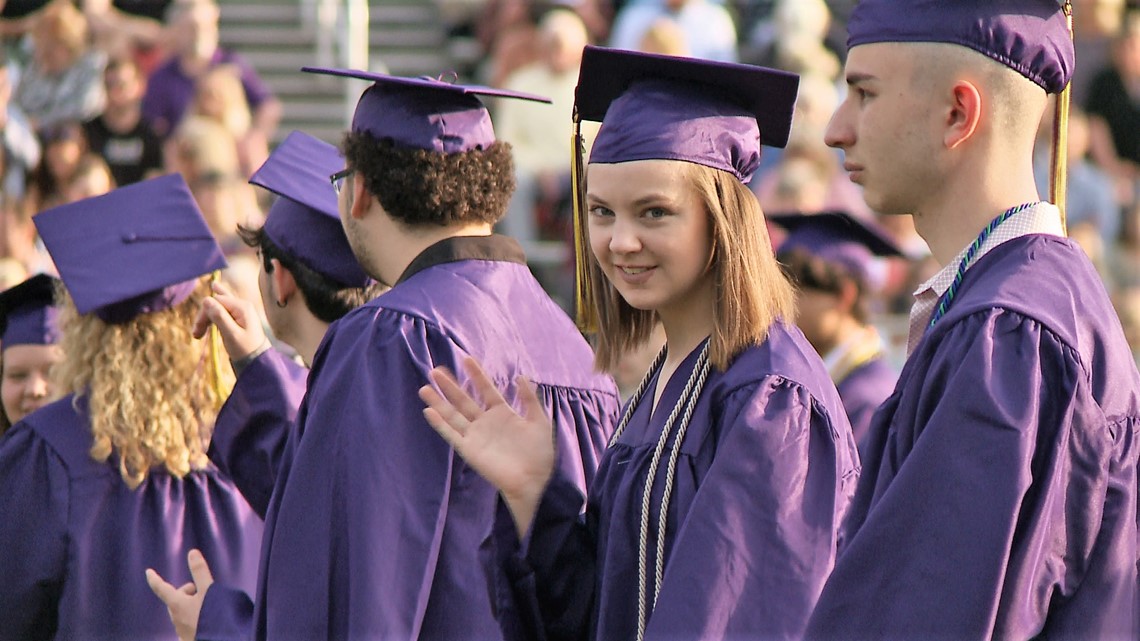 And that's what makes this so special—all the surgery, the recovery, the therapy at Akron Children's Hospital. All the hard work to get back to this moment, waiting for her name to be called.
"Mackenzie Alexis Roach", her name echoing through the evening air along with cheers from the crowd. Her mom couldn't be more proud of her daughter.
"They weren't sure if she was going to be able to walk," Shawna said, "so to see her walk across that stage, it's a pretty monumental moment. I'm so proud of her."
It's monumental for Mackenzie, too.
"I was more excited than anything," she gushed. "I worked so hard for this moment, and I'm done!"
Not done, Mackenzie. Just beginning. The future awaits.