PARMA, Ohio — Parma, Ohio – The only thing better than lemonade on a warm, sunny day, is lemonade to support a great cause.
5-year-old Lucas is selling lemonade to raise money for the police K9s in Parma.
Lucas is so close to reaching his $700 goal. His mom, Rebecca Woron told WKYC Tuesday night that he's raised $650.
Local boy raises money with lemonade stand for Parma Police's K9 dogs and families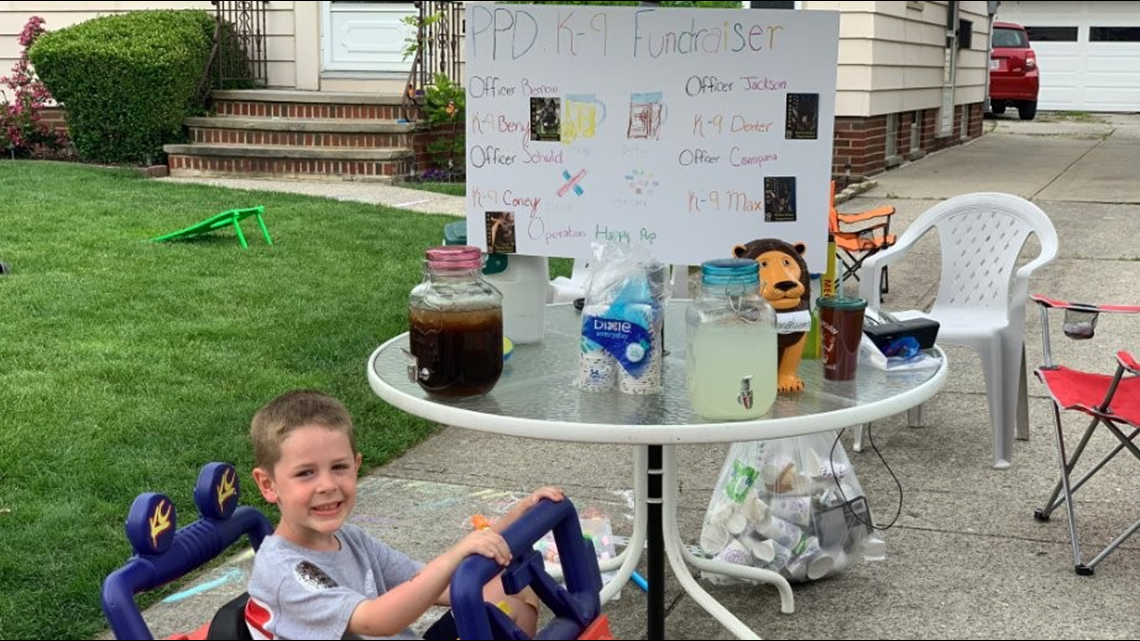 The money will go towards Christmas gifts for the four dogs, their handlers, and their families.
Woron said people have come as far as Akron to support Lucas. Police officers and firefighters stopped by too.
She added that depending on Wednesday's weather, the lemonade stand could be pushed back to next week.
It's set up on Wainstead Drive in Parma.