BEACHWOOD, Ohio — You may remember the name, Charlotte Burgin. She's 94-years-young, smart as a whip, and an inspiring children's book author.
"A is for ants, wee tiny bugs. It's also for Aunts, who like to give hugs," Charlotte recited to us a few months ago.
Since our last story in Nov., when she was looking for a pen pal, Charlotte's received 65 letters, from 18 different people, across the United States.
"I really developed some nice relationships, I think, with some of these people," Charlotte told us. "We talk about hobbies and travel and gardening and family and professions."
But she's not just interested in their daily lives; she's paying attention to the details, and even personalizing stationery to match the interest of her pen pals.
"The one I got to the other day, she said she saw some primroses in her garden. So I put primroses on the stationary that I made for her," Charlotte told Lindsay Buckingham.
Pen pals, of all ages, write to her. And, there's one 4-year-old who's captured Charlotte's heart.
"The little boy is Brooker, and he writes wrong letters," Charlotte said.
After nearly a year of isolation, the words of her pen pals bring her hope.
"The timing was beautiful because I see very few people. But, I can talk to them and they talk back and, it is wonderful when you're sequestered, you can still have a conversation and develop a relationship with somebody," Charlotte told us.
One person she talks to often is her pen pal, Jami Drost.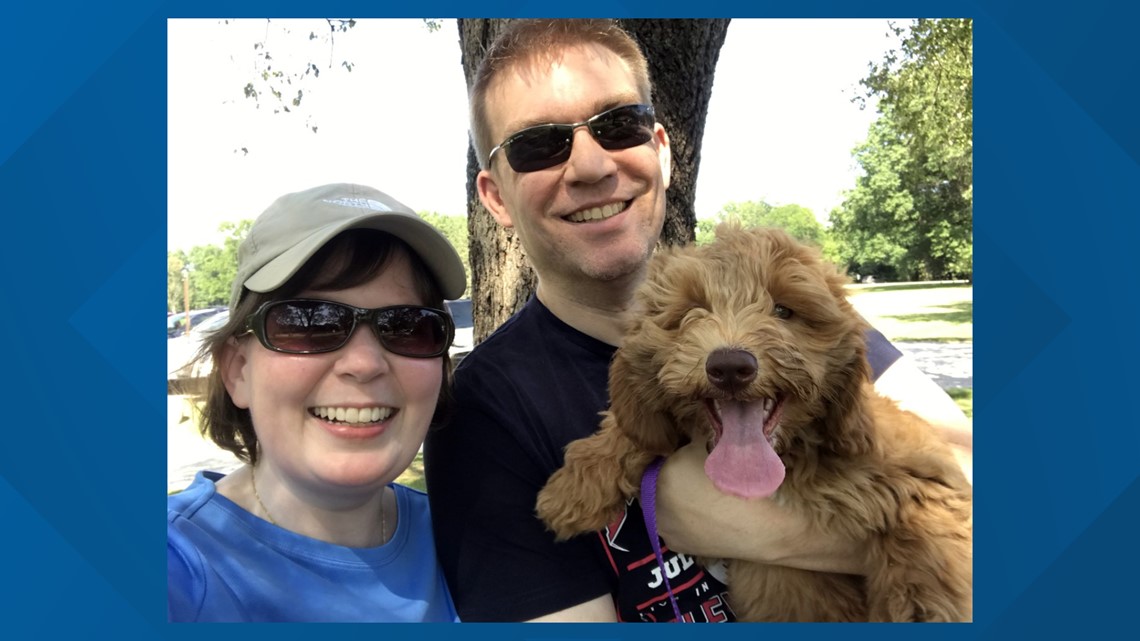 "She's got a wonderful sense of humor. She's got a darling dog, Aria, and her husband is, he sounds like a very kind thoughtful husband. And, we enjoy playing with words and talking to each other," Charlotte said.
On a Zoom call with Charlotte, we shared with her that a few of her pen pals had reached out to us to say how much they enjoyed corresponding with Charlotte.
Charlotte didn't know it at the time, but waiting to get on the call, was Jami. When we surprised her, Charlotte wept.
"Are you Jami?" Charlotte asked.
"I'm so happy to meet you," Charlotte told Jami.
"It's very nice to meet you," Jami replied.
A new friendship, that's touched Jami, too.
"Well, it's amazing. And it really, it even came through in her writing, how much of a caring person that Charlotte is. She was telling you about my family, you know, like she really does take an interest," Jami said. "You can just tell that she touched so many lives that way. And she's still with her writing, making such great connections."
Old-fashioned letters, bridging generations, distance and the human connection.
"I can't stop the tears," Charlotte said on the call.
"You should know that I've been raving about you. I tell everybody how fun it is to be your pen pal. And you're amazing," Jami told Charlotte.
"Well, you're special. And, that helps me," Charlotte replied.
Do you want to write Charlotte? Below, is her address.
27070 Cedar Road
Beachwood, Ohio 44122
Additionally, Charlotte has written children's books but doesn't know where to start to get them published. If you can help her, email lbuckingham@wkyc.com.