NORTON, Ohio — Can you imagine wondering where you came from your whole life?
That's what Kim Miller of Norton, OH, says she's been thinking about for 62 years. It's always been a question on her mind, but it was hard for her to take the next step.
"I had a great childhood, but I was hesitant because maybe somebody didn't want to accept me into their lives," Kim said.
Kim was born in Jan. of 1959 at Akron City Hospital. Soon after, she was adopted by her loving parents, Dorothy and George Pappas.
"My parents always did things with us. My mom took us to places, and to museums, and we went on family vacations," Kim said. "I didn't want for anything."
Thirteen years ago, Kim married her old classmate, Blake.
"We got married ... both of us, for the first time. Never been married before at 48 years old," Kim said.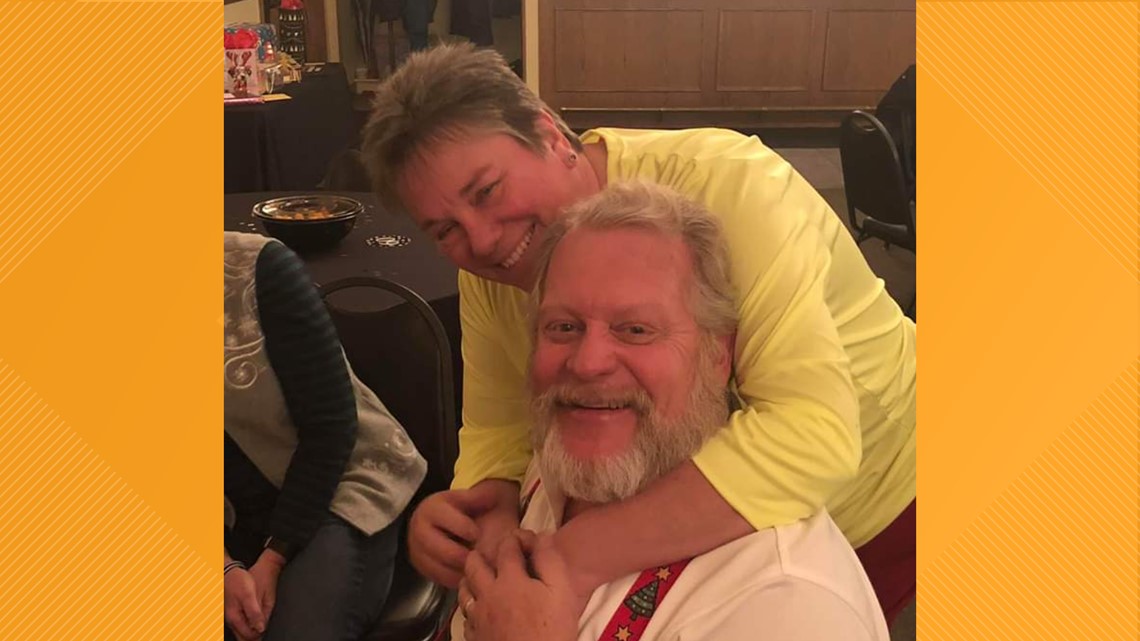 They were soulmates, reconnected. But then, they were tested seven years ago when Kim was diagnosed with breast cancer.
After a double mastectomy, Kim made it through. But two years ago, another blow: "The doctor called and he said, 'You don't have ovarian cancer; you have appendix cancer,'" Kim recalled.
The cancer was stage four. It had spread to her colon and intestines. This time, Kim thought she wouldn't survive.
"I really thought I was going to die," Kim said.
She went through agonizing treatments, with Blake by her side.
"I had to come home, hooked up to a nutrition bag every night for 21 days," Kim remembered. "So every night, five o'clock, hooked me up for 12 hours and then take it off in the morning."
Regarding Blake, she said, "he did more than a nurse could do."
For Blake, it was unconditional love. He wouldn't have it any other way.
"She makes my day, every day. Can't wait to go home, to see her," Blake said through tears.
Now in remission, Kim is a cancer survivor with a renewed hope to find her roots, where she came from, and possibly, her biological family.
"Life is too short. I've almost lost it twice," Kim said.
When Kim reached out to us, search angels Janet Rinardo Travis and Lynette Caton Bryan got right to work. Only a week later, they had some answers Kim had been asking herself for 62 years.
"So we found a birth record for who we think you are. We think you were born as Virginia Mesko," Lynette told Kim over a Zoom call.
"Oh my God. Oh my God," Kim replied, in shock.
Then, Lynette showed Kim a picture of her birth mother.
"This is Juliana Mesko," Lynette said to Kim.
Kim, in tears, said: "This is mom? Beautiful. I am so relieved to finally know an answer."
Editor's note: the video in the player below is from a story published on January 28, 2021.