WILLOWICK, Ohio — On Dec. 23, Janay Johnson, a 22-year-old woman from Willowick, went out for the evening with friends. Around 3 o'clock the next morning, her mother, Erica Martino, received a phone call, and was informed that her daughter had been found nearly frozen to death and was being rushed to the hospital.
Johnson had somehow been separated from her friends during a blizzard.
"When I found out the details from the ER doctor, he said she had an 83-degree body temperature, and he said most people don't survive that," Martino recalled. "I didn't need him to say that; I already knew that. I kind of knew what we were facing and I didn't think she'd make it."
A 911 caller reported to Eastlake police that Johnson was sitting outside her apartment building at Manor Park in Eastlake. In their report, police note that Johnson did not have a jacket, and she was "fully exposed to the elements without any adequate warm clothing."
"We don't know what happened and unfortunately she doesn't remember," Martino says of how her daughter ended up alone.
The weather conditions that night were also extreme, recorded in the police report as 1 degree with a wind chill of minus-25 and sustained wind gusts.
Johnson was taken to Cleveland Clinic Hillcrest Hospital, then MetroHealth Medical Center, where she was treated in the burn unit for frostbite. She was able to return home to Willowick on Tuesday, Jan. 17.
Martino is a nurse and is able to care for Johnson. However, now she is also caring for her granddaughter, Johnson's niece, whom Johnson was the primary caregiver for. Martino has taken a leave from work to be there for her family.
"It's challenging, her being my daughter," Martino says. "It's easy because I have the medical experience to do this, but it's challenging because she's my child.
"Her dressing changes are very extensive, very extensive wound care, and she's in a lot of pain. When I do those dressing changes, I'm inflicting even more pain."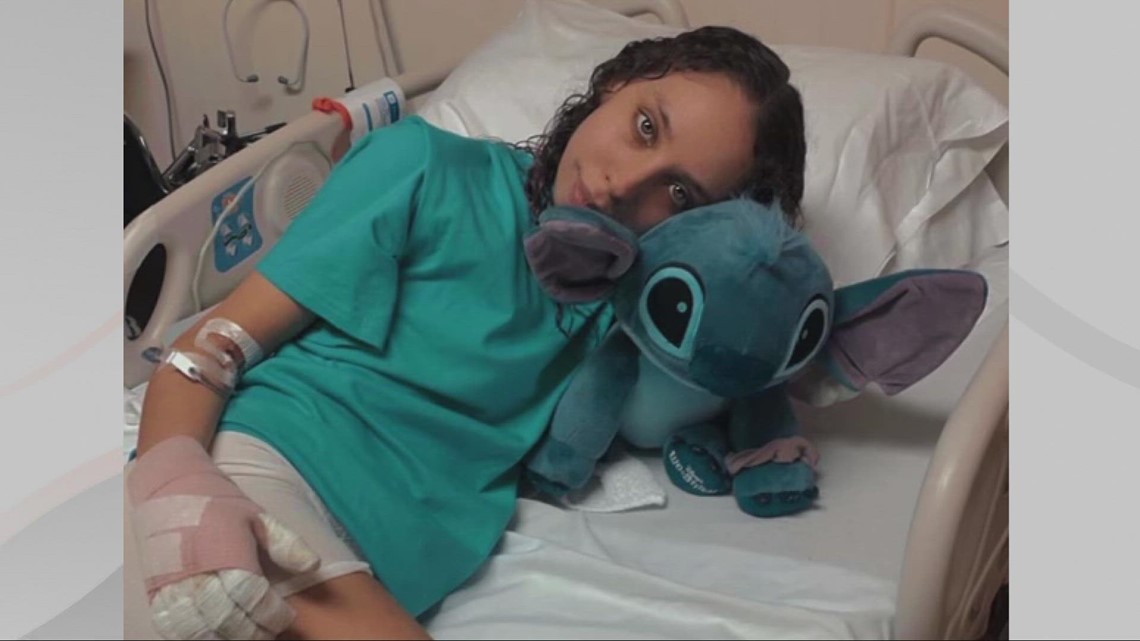 While Martino is grateful that her daughter is alive and home, she knows there is a long road to recovery still ahead.
"We're anticipating months to years of recovery," Martino told us. "The wounds are so extensive, she's going to take a long time just in that aspect to heal. Her feet look like they may make a full recovery, but unfortunately not her hands. She will definitely be facing upcoming surgeries to take fingers off."
Now, the Lake County community is stepping in to help. When Jurgen Wenzel — managing partner of Willowick's Revolution Pizza — heard about Johnson's story, he was moved to do something.
"I just thought to myself, 'Wow, what a miracle that she gets a second chance and she's still with us,'" Wenzel said. "As soon as we heard about the situation, we just jumped on it immediately and knew we had to help."
Wenzel says Lake County Treasurer Mike Zuren reached out to him and his business partner asking if they wanted to help. From there, they came up with the idea to host a fundraiser on Thursday, Jan. 26, when they will donate 25% of all sales to help with Johnson's medical expenses.
On Friday, Zuren told 3News that $1,563 was raised from the fundraiser at Revolution Pizza.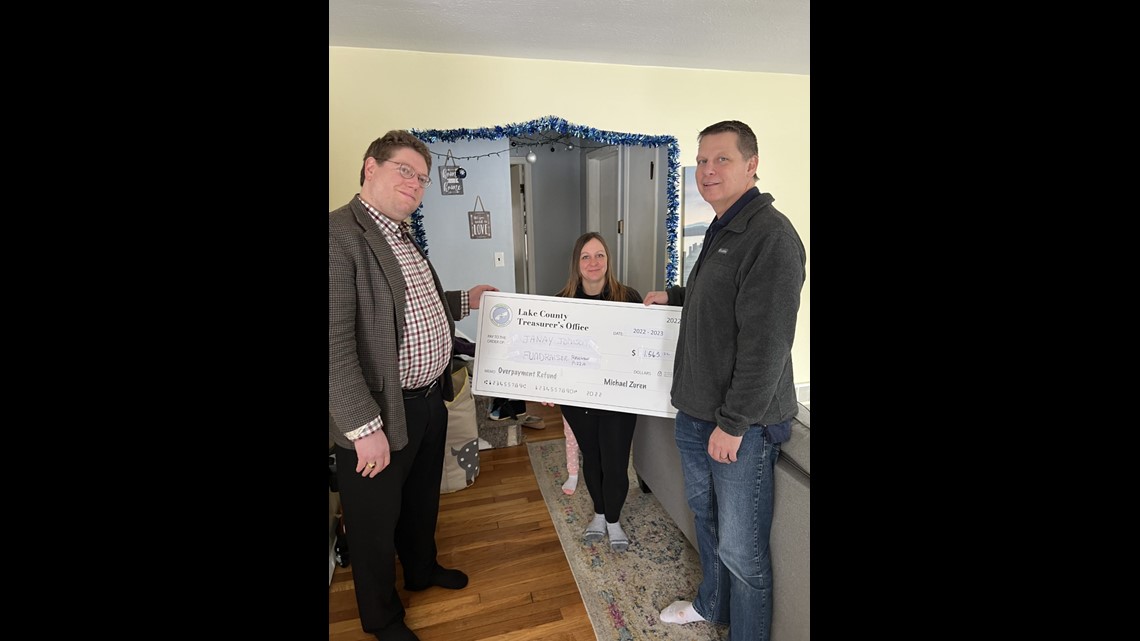 Martino is grateful for the support she's received from the community as Johnson continues to heal.
"She's like a miracle," Martino said of her daughter. "She survived something I didn't think she would, the doctors didn't think she would."
Johnson's family has also started a GoFundMe to help with her care.