It was all done to benefit A Special Wish Foundation, which makes dreams come true for children with life-threatening conditions.
This week, the freshly shaven duo -- had the great honor of meeting and surprising two very deserving families!
"Ho, Ho, Ho -- here we go!"
There is no mistaking Dave and Jay for actual elves, but not even Santa's reindeer could intercept their carload of presents for two remarkable families.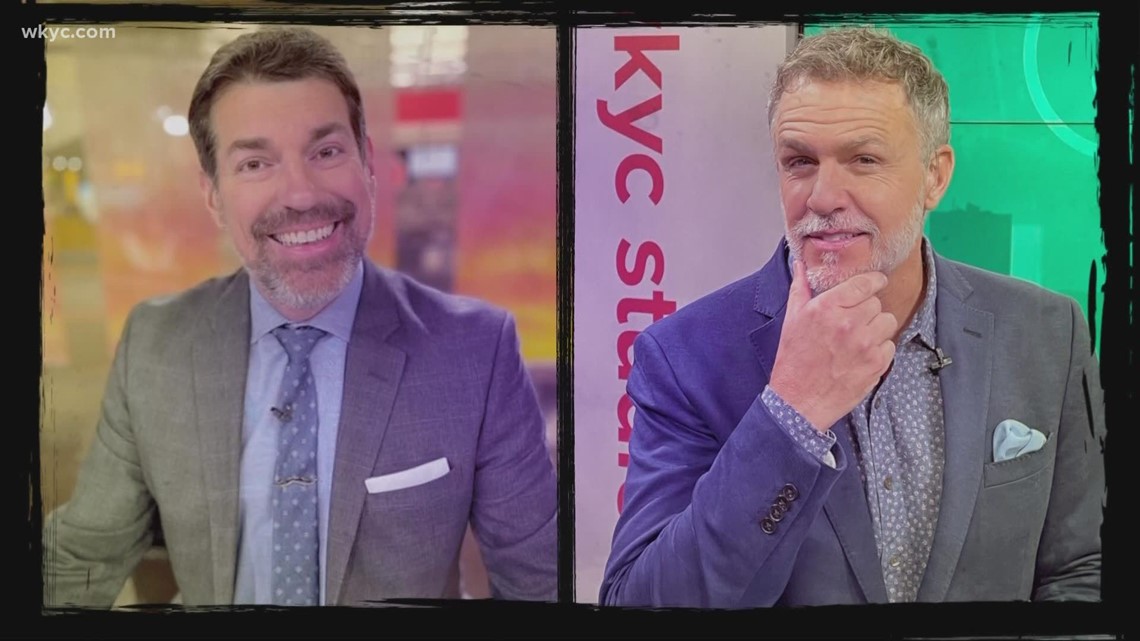 Up first, the Baciak family of Brooklyn Heights where Dave had stacks of presents for 14-year-old Ella.
The teen has epilepsy with seizures daily, and a condition known as selective mutism. Though her challenges are great, you'll find no hint in Ella's smile that grew with each present she received.
It made her mother Kari beam, too.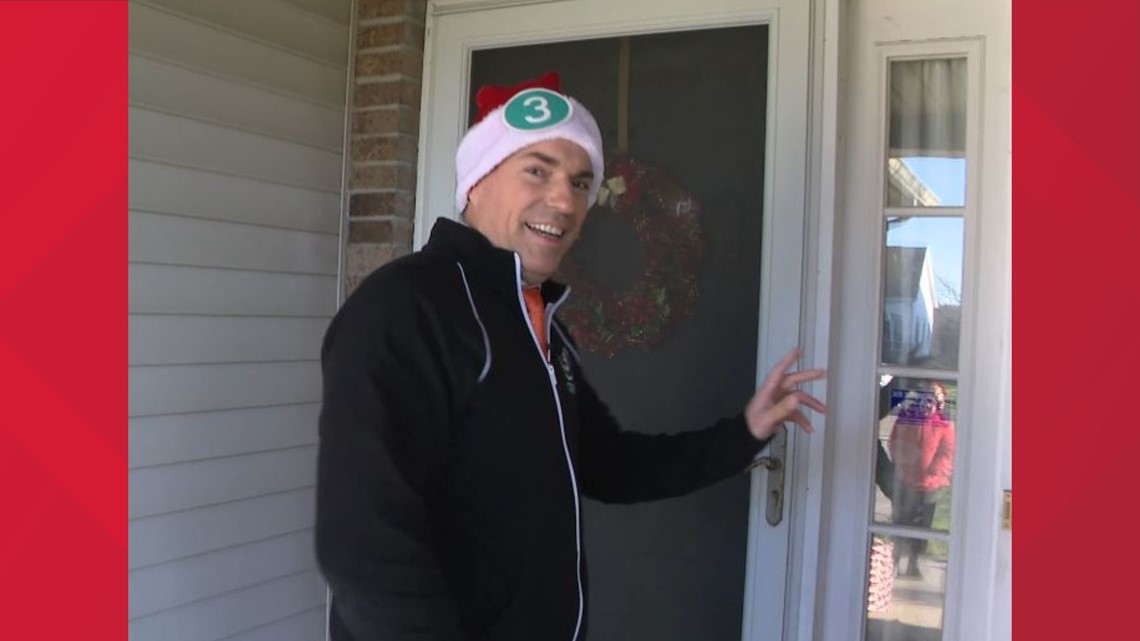 "A Special Wish" has not only impacted my daughter's life, it has blessed our entire family by creating a safe place and introducing us to people who can understand and relate, and support our special strengths in this life, which we all share. Through them, is why you guys are here for us today and I can't thank you enough," Kari said.
Ella even had a present for Dave: An ornament she made especially for him.
"I'll tell you, it didn't mean as much until I met you. And to see this actually work, I can't tell you how much it means," Dave told Kari and Ella.
The Baciak's are a direct beneficiary of No Shave No, Trim Wishvember, which started as a fun, philanthropic competition between police departments in Northeast Ohio.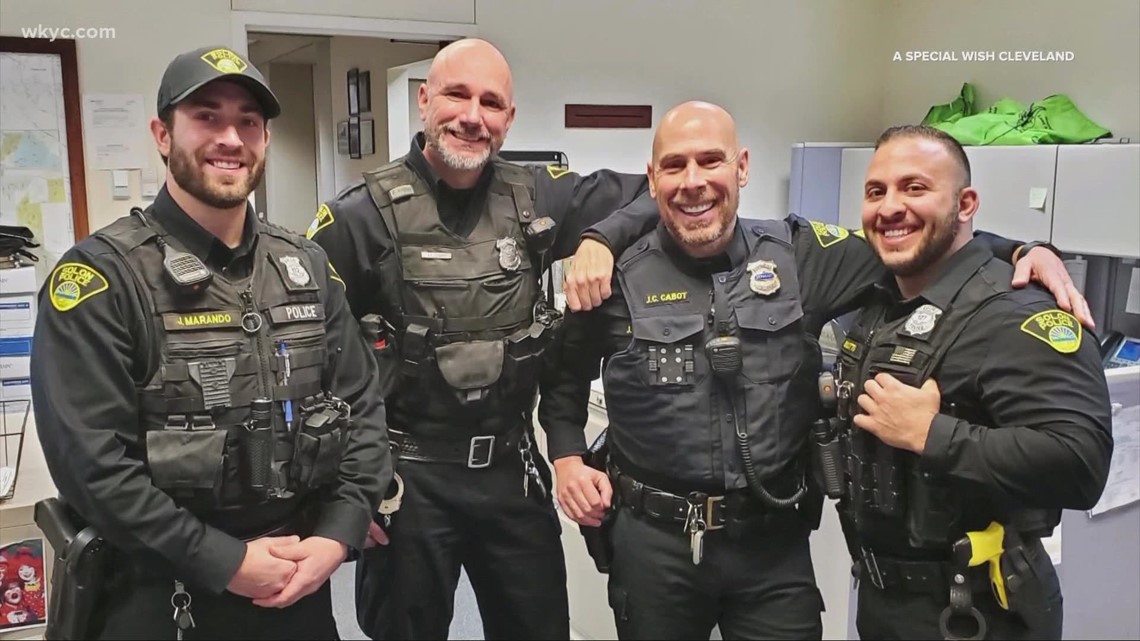 The cause raised $31,000 over the 30-day competition.
Then it was Jay's turn for a special delivery as he unloaded a car filled with presents for Rylie Huneycutt and her devoted brother, Hudson.

"Merry Christmas, Riley! Merry Christmas, Hudson!"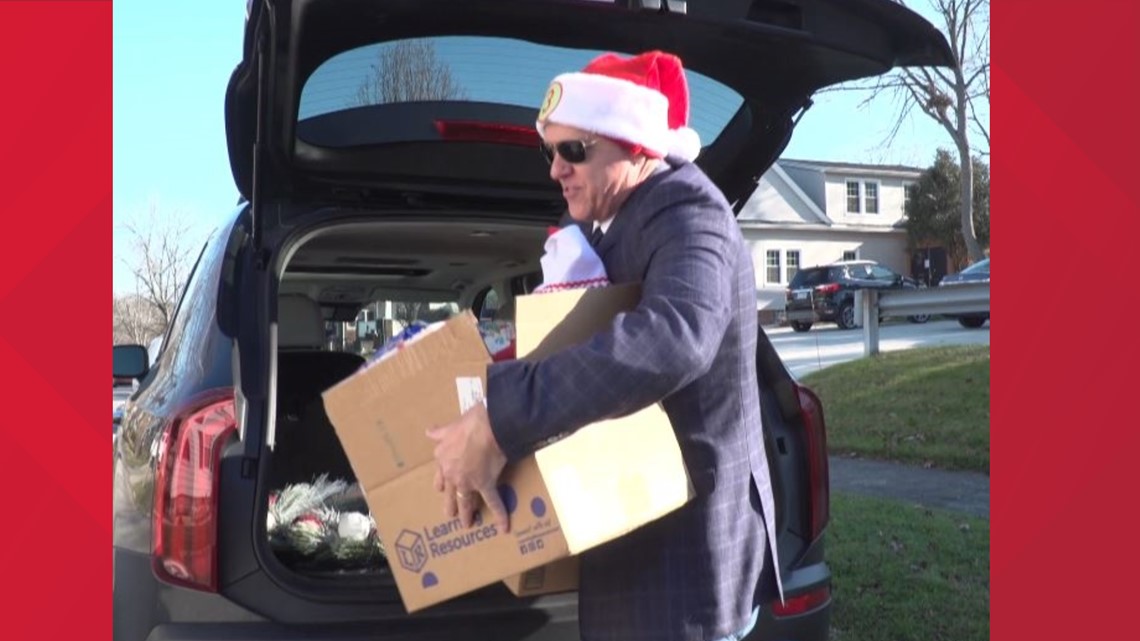 Rylie has cerebral palsy. In the past two years she has undergone five different surgeries. The emotional toll is unimaginable, but A Special Wish supports families like Rylie's along the way.
Rylie and Hudson's smiles were deeply touching for everyone, but especially their mother, Lorie.
"Honestly, both of my kids have been a bright light in my life," she said. "They both have positive spirits. Joy just flows through her veins so she is an encouragement to me."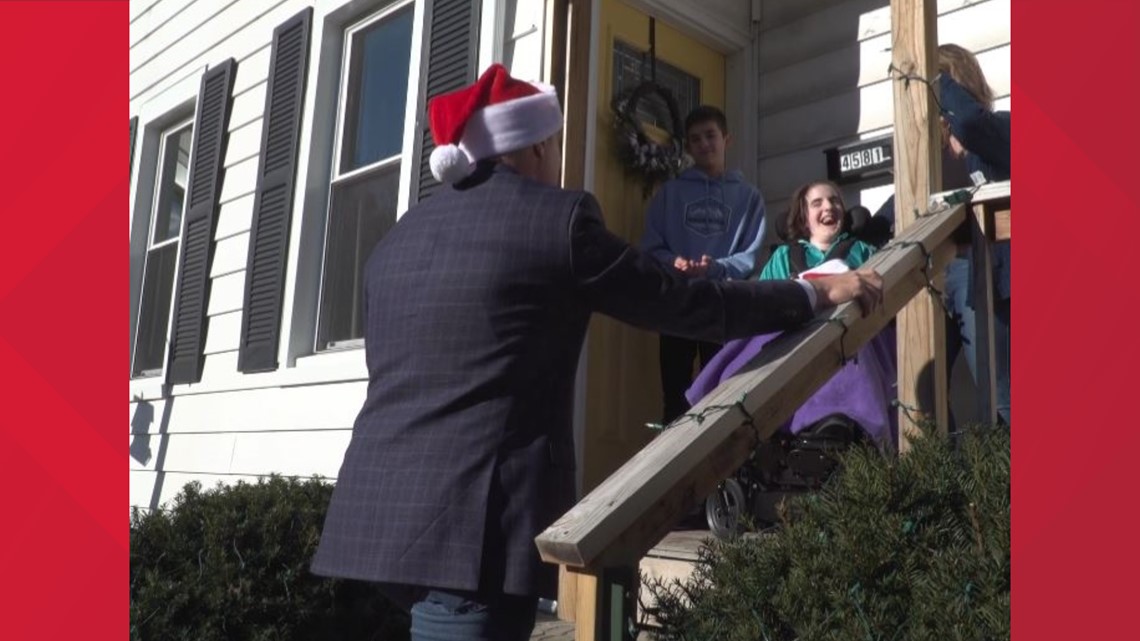 From gestures as grand as trips to Disney, to smaller surprises like meals and thoughtfully coordinated local outings, A Special Wish spreads joy to its families. Among those touched, siblings of these medically fragile children.
"It was amazing to see her so happy. It was a dream for her, and for me," said 14-year-old Hudson who told us about the family's trip to Disney where his sister got to meet her favorite Disney character, Elsa.
Hudson also wanted to send his thanks for the gifts for both he and his sister.
"It's been really great to get presents from people who are willing to give them to us," he added.
The greatest gift of all came from a smiling Rylie -- just two words: "Merry Christmas."