CHAGRIN FALLS, Ohio — While 'Black Friday' is historically one of the biggest shopping days of the year, some Northeast Ohio mom and pop retailers were worried that it would be a 'Bleak Friday' amid the pandemic.
"I don't think I slept a wink, I was so anxious people weren't gonna come out," said Laurie Klopper, owner of Blush Boutique in Chagrin Falls.
When Laurie Klopper opened up Blush Boutique this morning, she didn't know what the day would bring.
Much to her delight, she had a steady stream of customers all day.
Those customers included Maribeth Morrisey.
"I want to support local and support her store and I love the beautiful clothes I get here," said shopper, Maribeth Morrisey.
Like many local store owners, Klopper cleans and disinfects her store regularly.
And if you're worried about touching money or touching someone else's hands, Blush Boutique offers touchless checkout.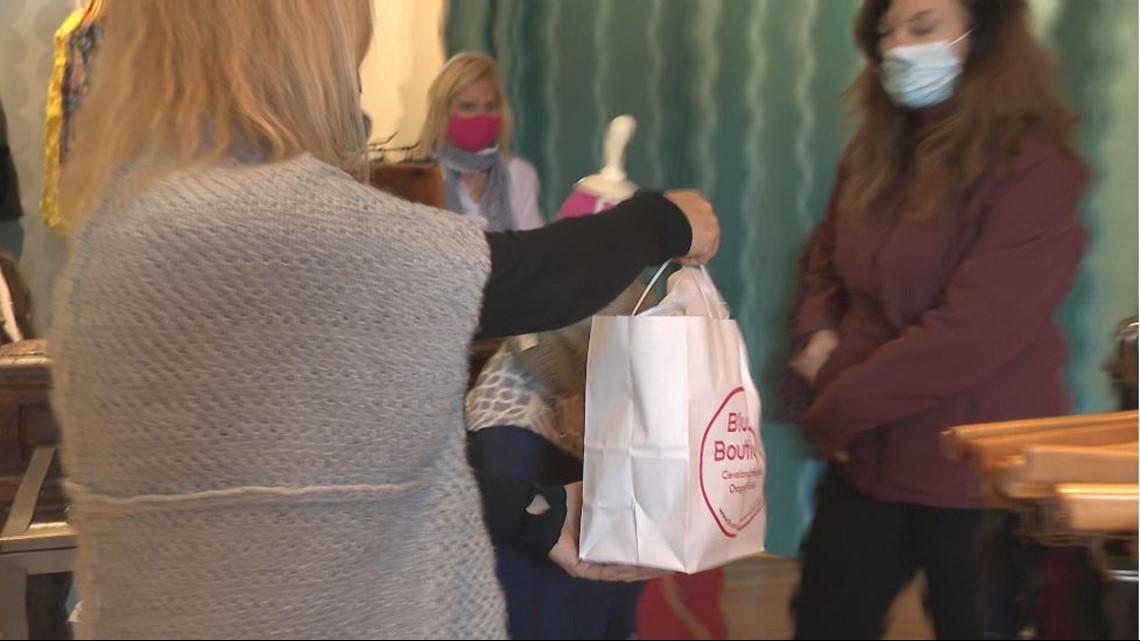 "I think people felt safe and comfortable," said Klopper.
Meanwhile, just next door, Brittany Allan decided to open up a new store amid the pandemic.
"We've had a nice warm welcome which I was nervous with the pandemic going on," said Brittany Allen, co-owner of My Mindful Market in Chagrin Falls.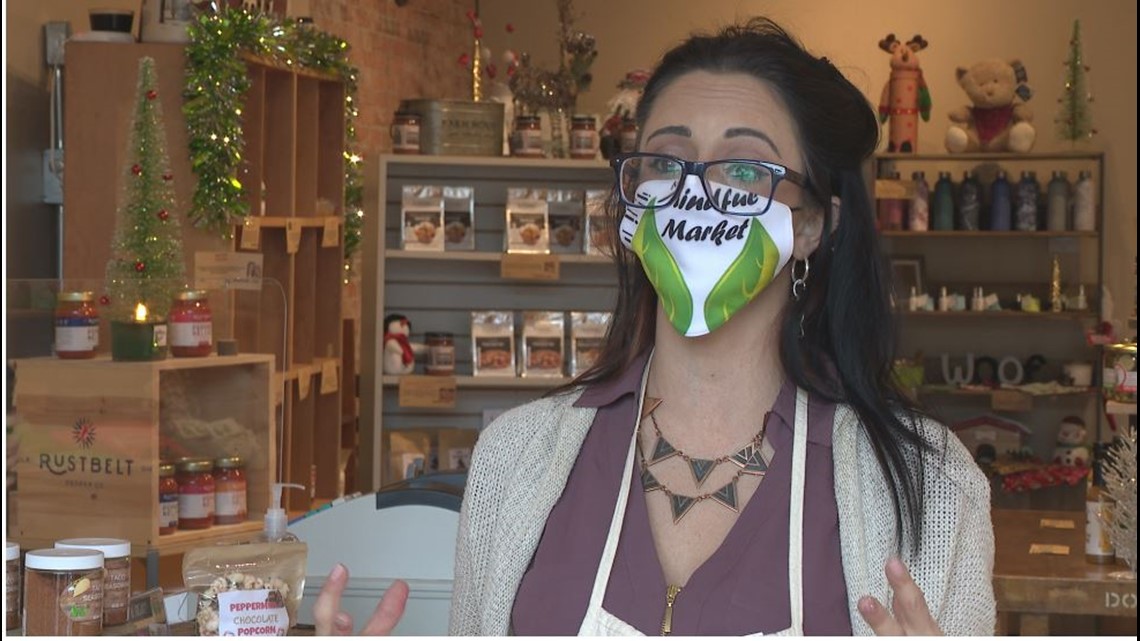 She says the biggest challenge is getting people inside her store.
"We have noticed a decline in foot traffic," said Allen.
But if you can't beat them, join them. Allen also sells her products online – and she's offering Black Friday deals on both platforms.
She also cleans and disinfects her store regularly.
"We spray everything down with an anti-bacterial spray, so we keep everything as clean as we can," said Allen.
Both retailers say they offer customers an experience they can't get online or in big box stores.
"When you come into these small stores especially in these small towns, you will see it's not crowded. And, you will get personalized attention," said Klopper.
Not to mention, when you shop small, your money goes back into your community.
"The more local shopping you do, the more money is influxed into the community to help us all grow together," said Allen.
More Black Friday coverage: