The spooky season is upon us, which means houses throughout Northeast Ohio are unleashing wickedly cool Halloween displays and decorations.
Want to see some of these Halloween decorations in person? We've got you covered!
Below you will find a series of houses we've featured on the GO! morning show throughout the month of October -- and a map where to find dozens more. Be sure to keep checking back because we will update this guide as we showcase more houses throughout the 2022 Halloween season.
Do you have an epic Halloween display? Send us the info with some pictures to morningshow@wkyc.com. We just might feature your decorations on TV and here in this guide.
AMHERST
1000 Royal Drive: Want to experience a walk-thru Halloween display? Check out the Royal Drive Frightening Fun until Monday, Oct. 31. Visitors can walk thru Sunday-Thursday from dark until 9 p.m. and Friday and Saturday from dark until 11 p.m.
AVON
3000 block of Crosscreek Drive: Looking for some spooky fun? Check out this Halloween display from Dave Siarkowski. He tells us his display is turned on daily from 7-10 p.m. (weather permitting) with fog machines and more.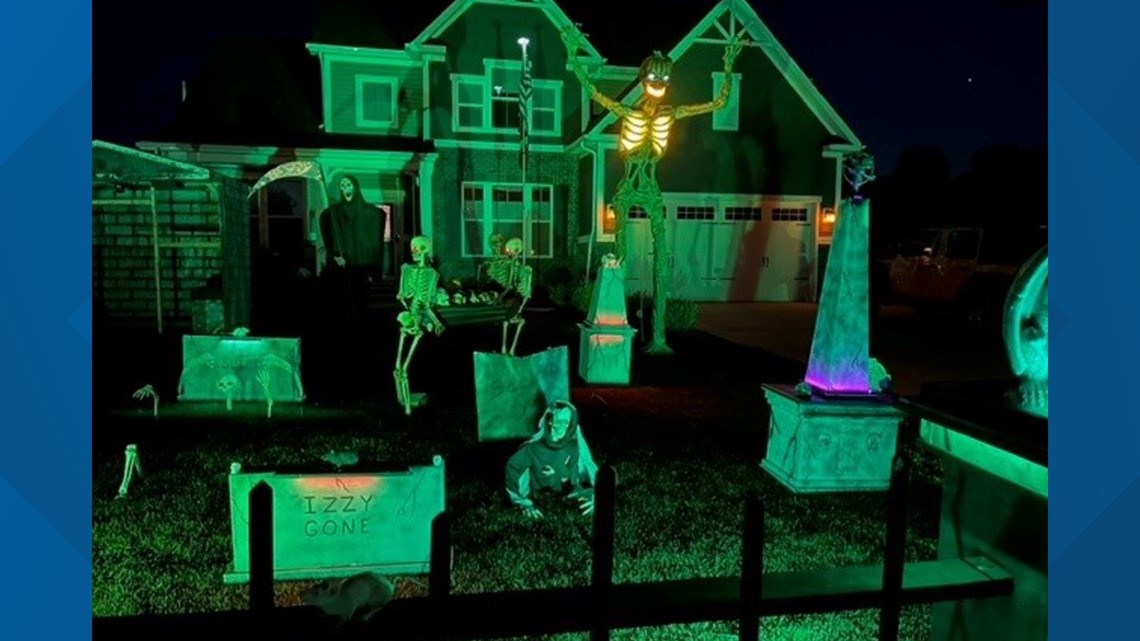 BAY VILLAGE
500 block of Elmwood Road: Raymond Kent, who is a board member of the Cleveland Haunt Club, has created an amazing Halloween display in the 500 block of Elmwood Road, which features a handmade dragon that he says took about a month to build.
Just a few houses down -- also on Elmwood Road -- you'll find another incredible Halloween display that features a massive pirate ship. Check it out below:
CHESTERLAND
11400 block of Chillicothe Road: This house is haunting the community with lots of spooky decorations -- including one of the popular 12-foot skeletons from Home Depot.
CLEVELAND
19600 block of Hipple Avenue: Now this place is super creepy! From a 12-foot inferno pumpkin skeleton from Home Depot to an eerie graveyard and haunted garage maze, this location has all sorts of spooky delights. Here's a sneak peek:
CLEVELAND HEIGHTS
3100 block of Corydon Road: Check out these awesomely eerie Halloween decorations as submitted by Alisha Camus...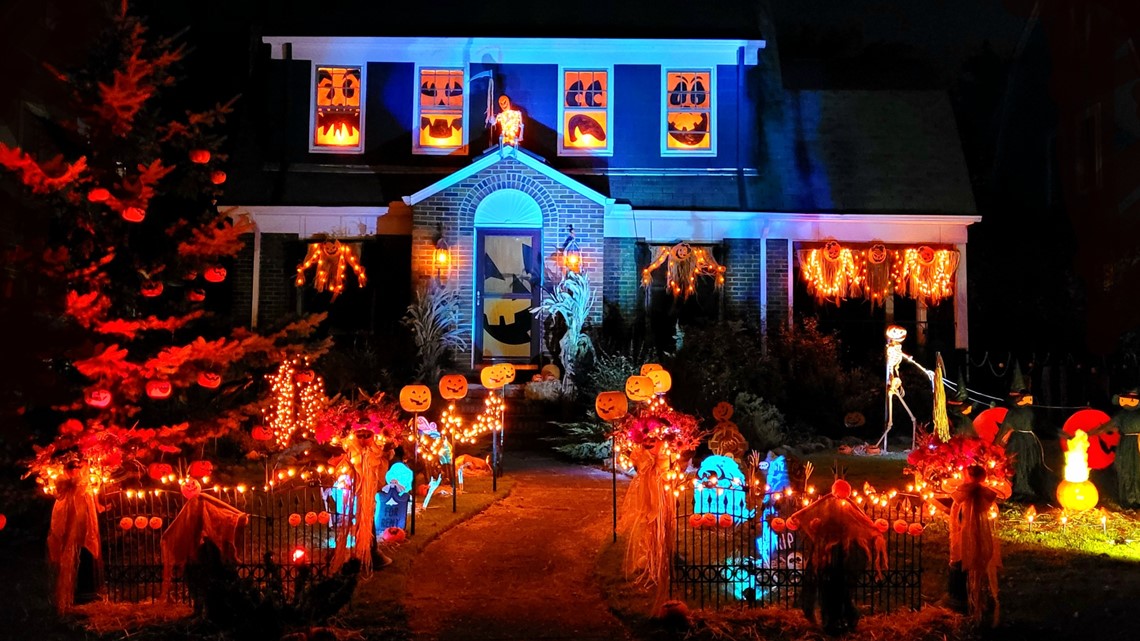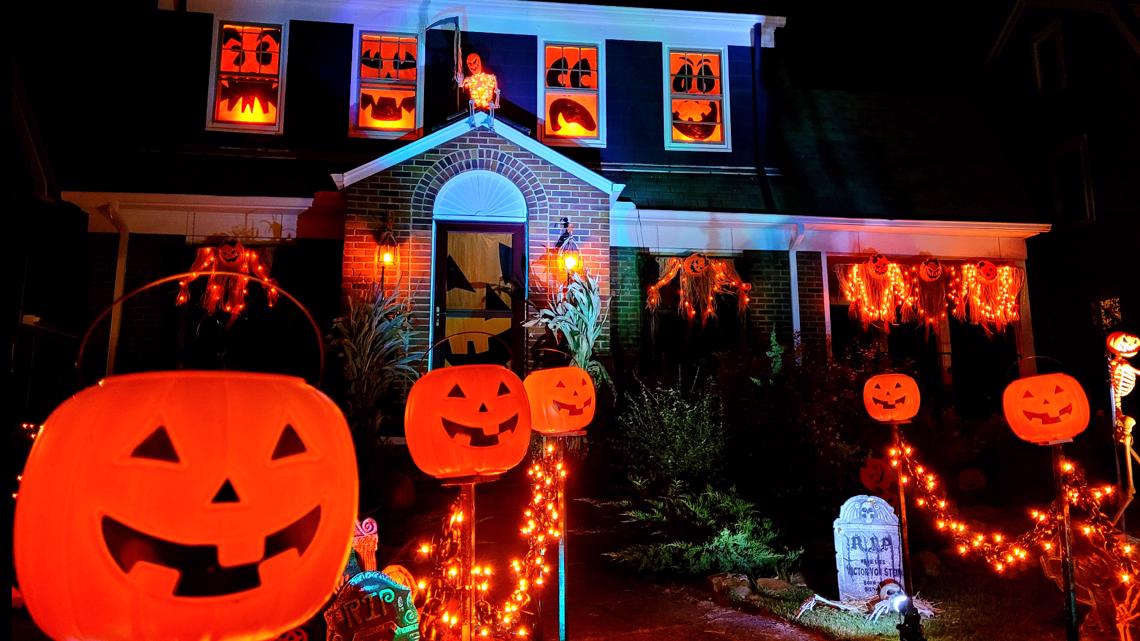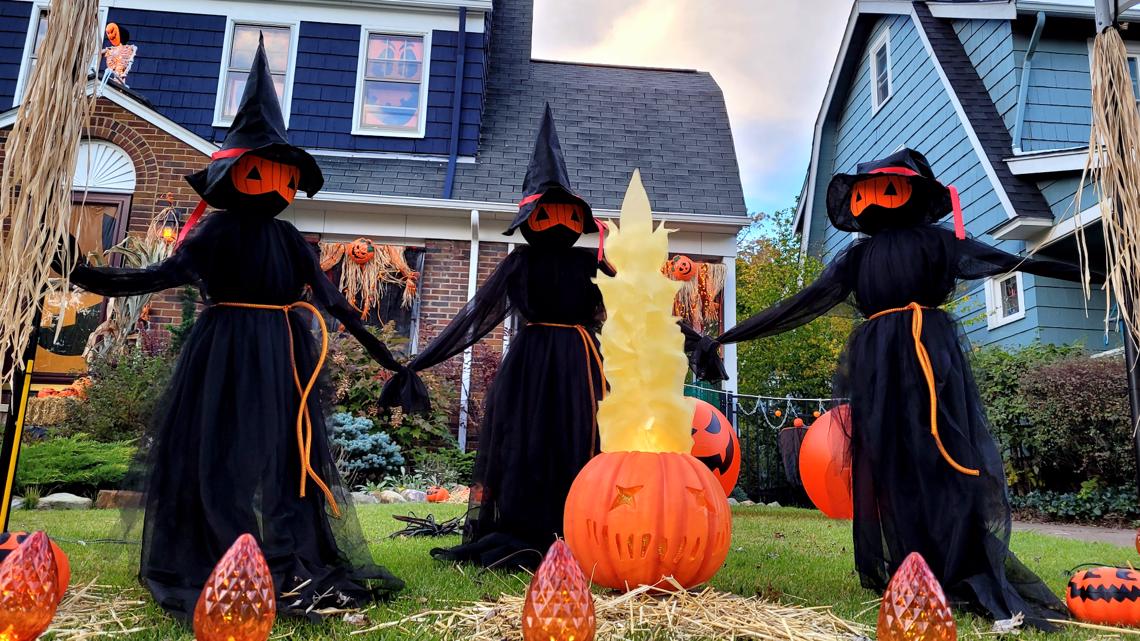 CUYAHOGA FALLS
North Hampton Road: This display features no shortage of creepy clowns, which has been a family tradition at this house dating back nearly 20 years.
ELYRIA
100 block of Edgefield Drive: Here's a look at another cool display sent to us by Consuelo Deus, who is a member of the Cleveland Haunt Club.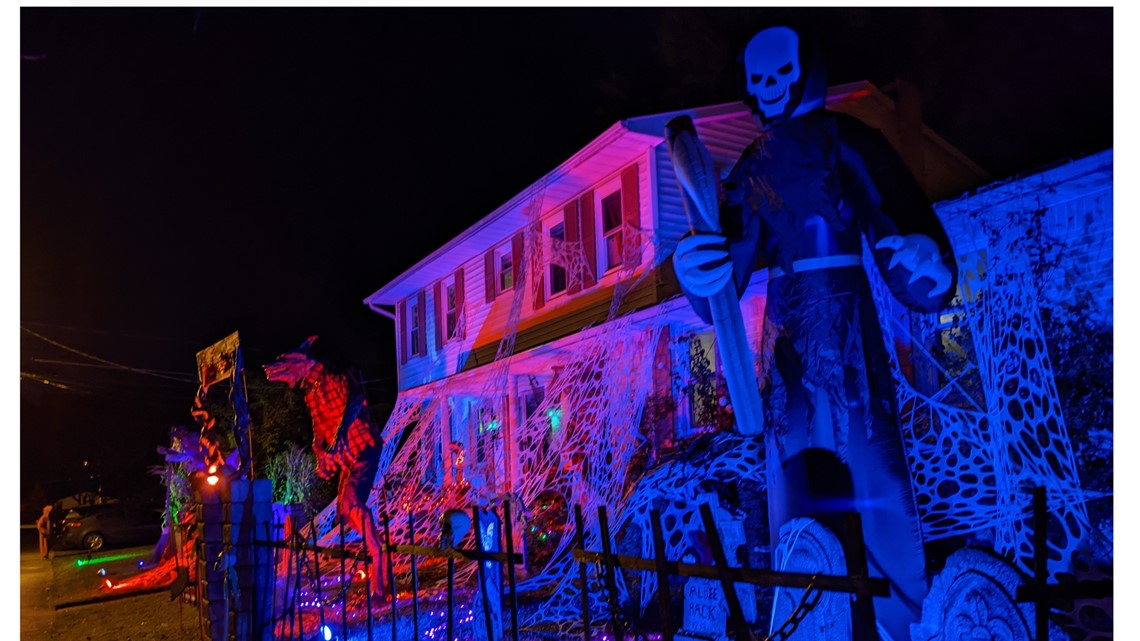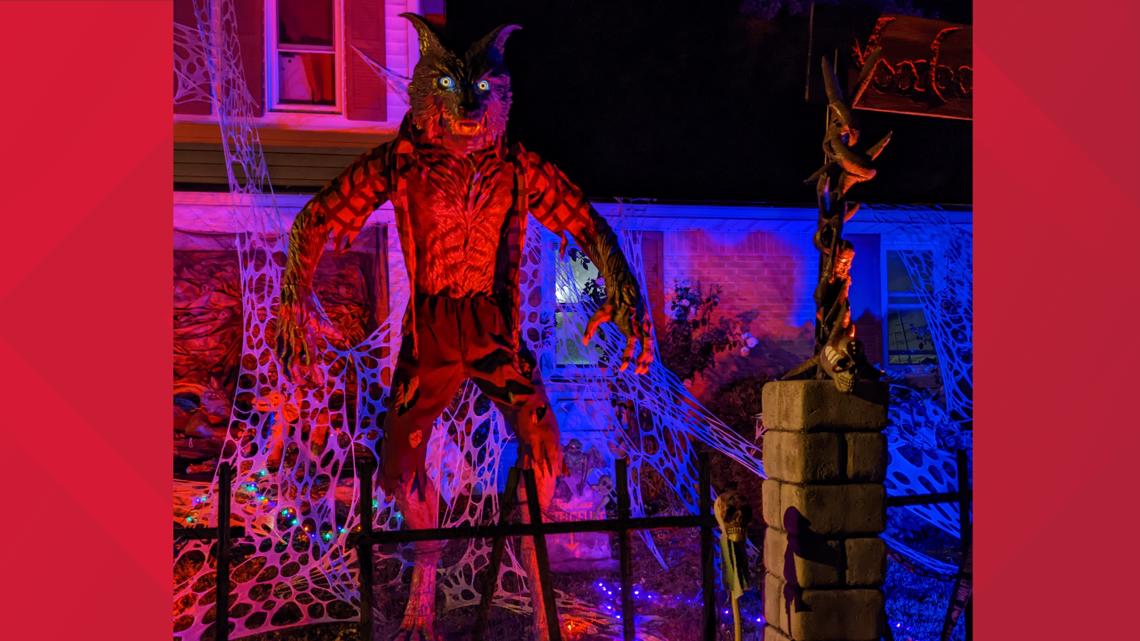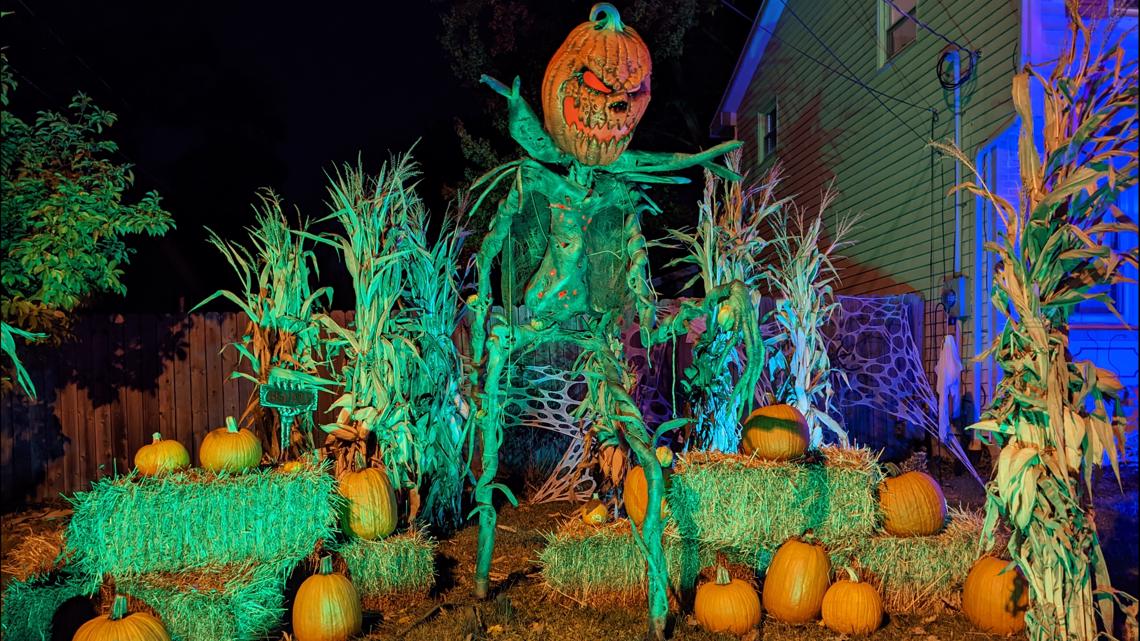 GRAFTON
18000 block of Chamberlain Road: These creepy decorations across two acres feature a frightening playground scene and lots more.
This same location also features a scene with iconic horror villain Jason Voorhees inspired by the Friday the 13th movies:
HUDSON
7486 Forthampton Ct: Each year, the Connolly family hosts "The Haunted Driveway" on Halloween Night. The free event aims to provide Halloween fun for young children, teens, and adults. There is a guided "walk through" version, where no scares are given. The "actors" will wave, give high fives, and show off all of the themed decor that they have been working on for the past few months. Additionally, there is a regular, scary version, complete with flashing lights, booming sounds, and jump scares.
Those who make it through the entire driveway get a big candy bar, while a regular-sized candy is available at the front for those who aren't ready quite yet.
This year's event will take place, rain or shine, from 6-8:30 p.m. on Halloween Night.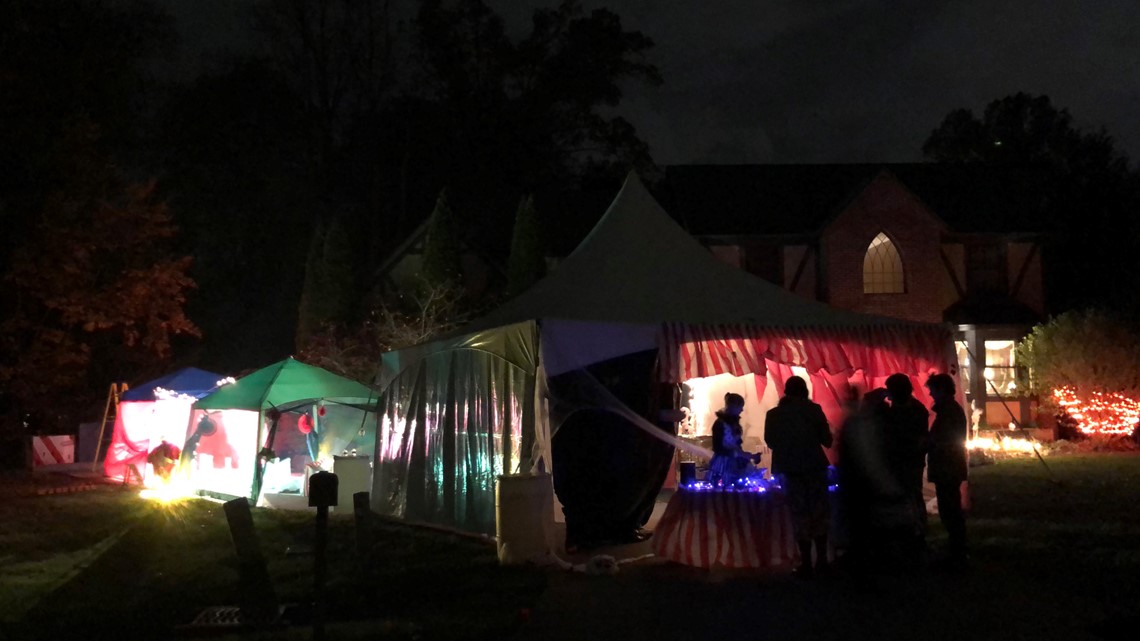 LODI
Lodi Road: Mandy George sent us a few photos of their haunting Halloween display: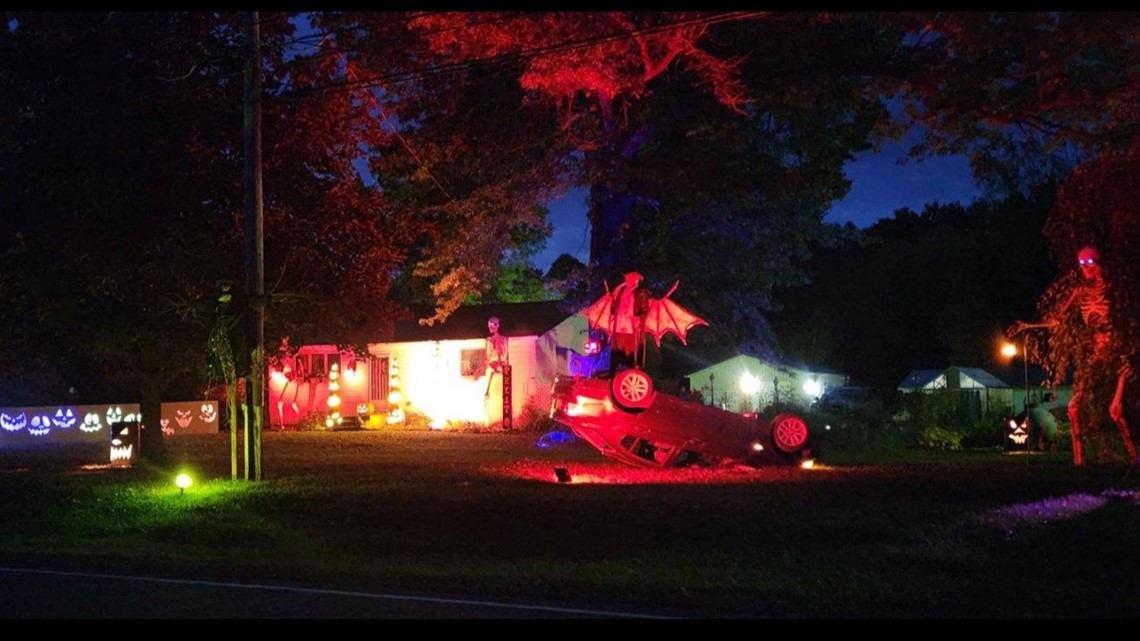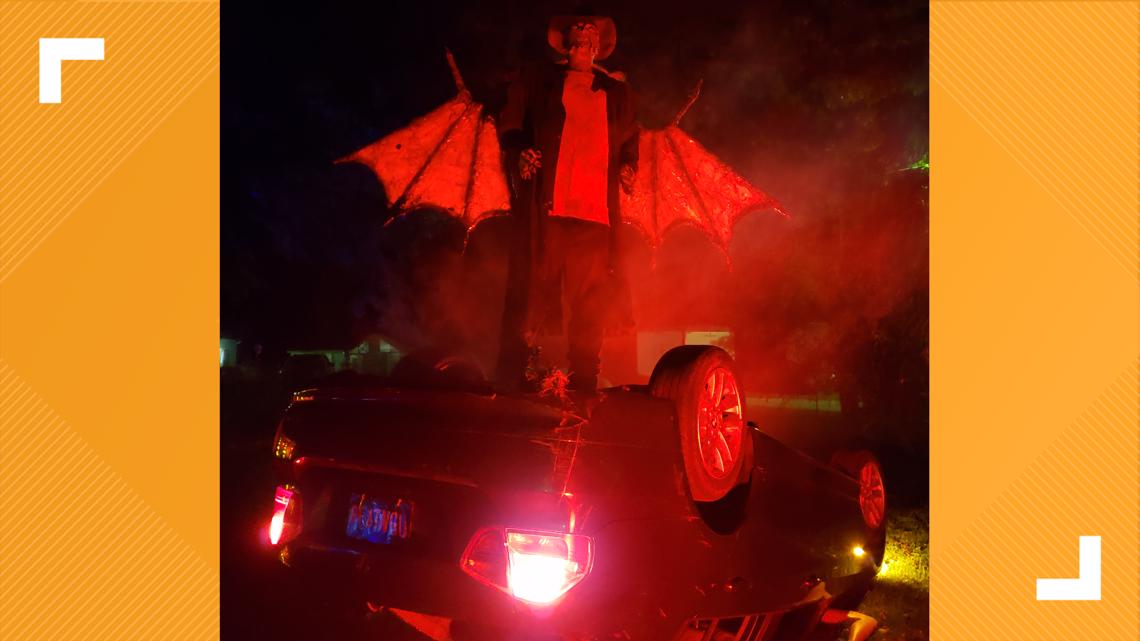 LORAIN
East 30th Street: This house features a special tribute to the Sanderson sisters from Hocus Pocus.
NORTH OLMSTED:
6100 block of Paisley Drive: Are you afraid of clowns? This house has created a daytime Halloween "Carnevil" featuring games and a nighttime display that features a spooky projection on the house.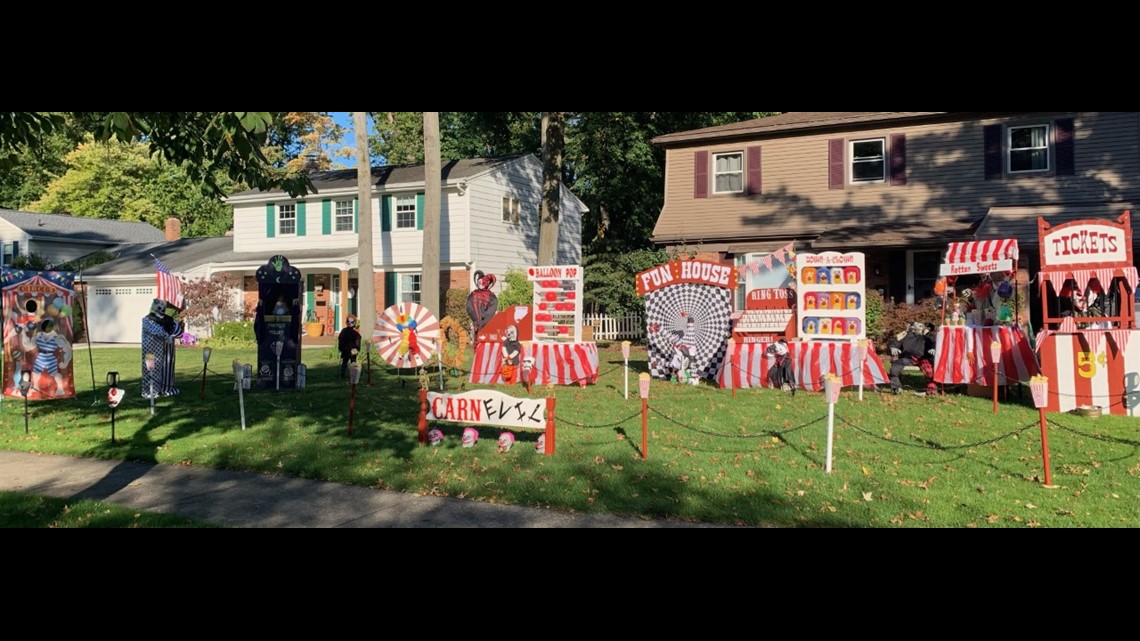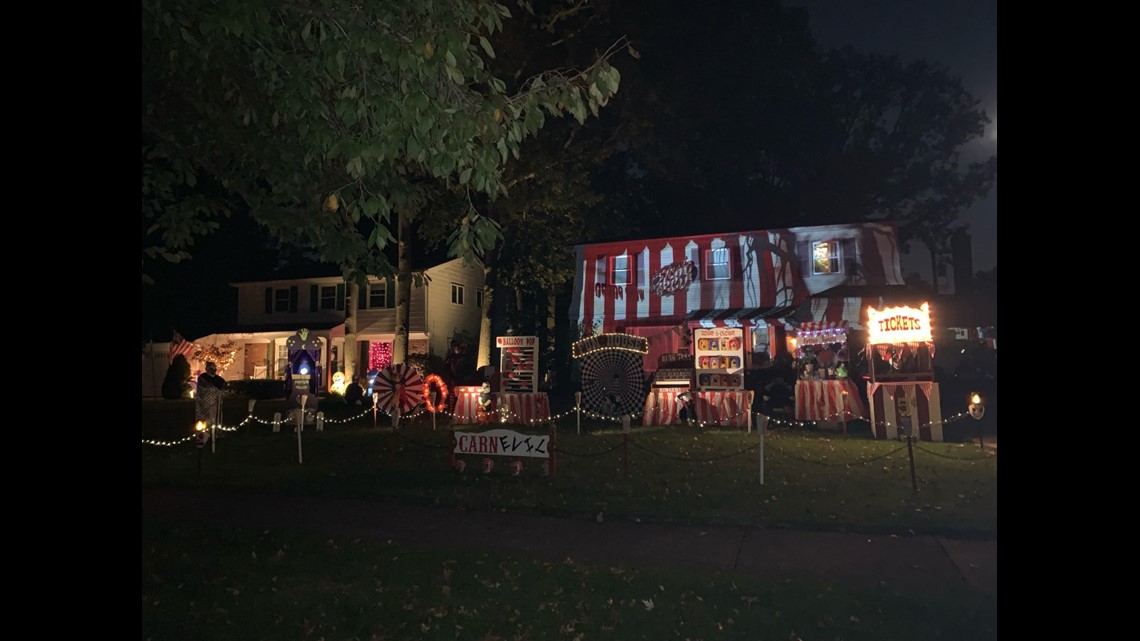 NORTH RIDGEVILLE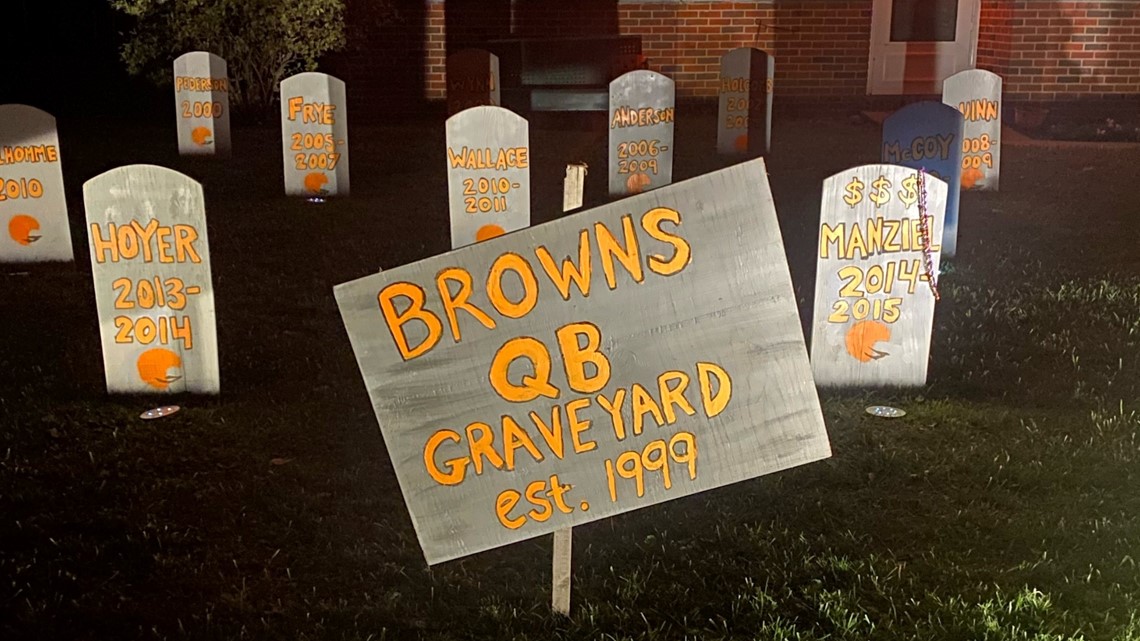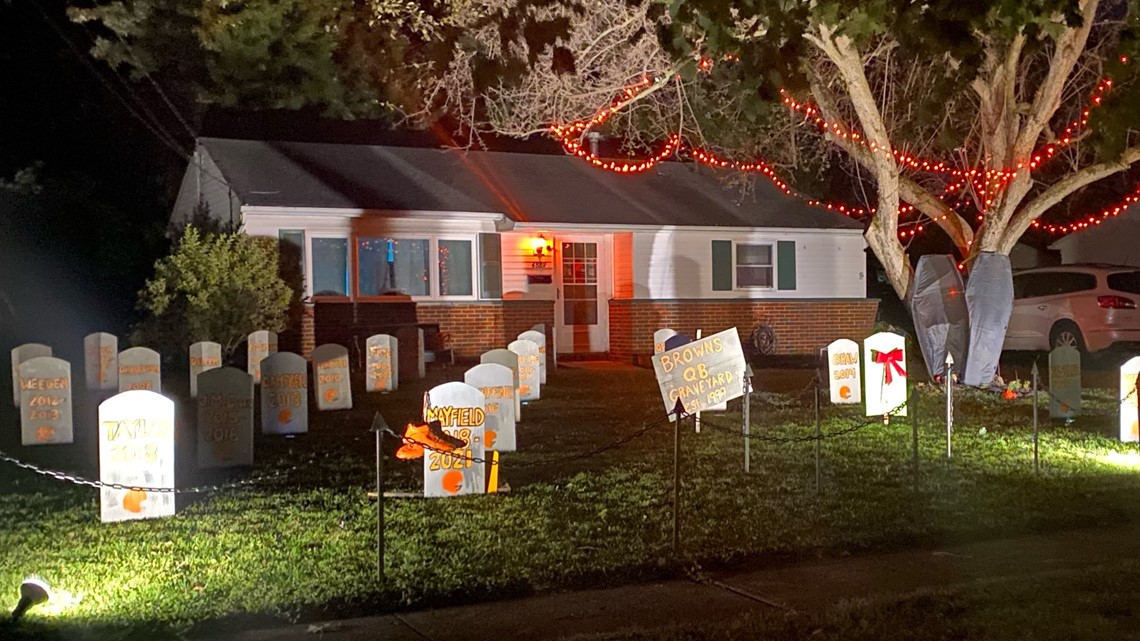 Wallace Boulevard: Also in North Ridgeville is this Halloween display that puts a spooky spin on Hocus Pocus. Thanks to Kristin Sell for sending us the photos below.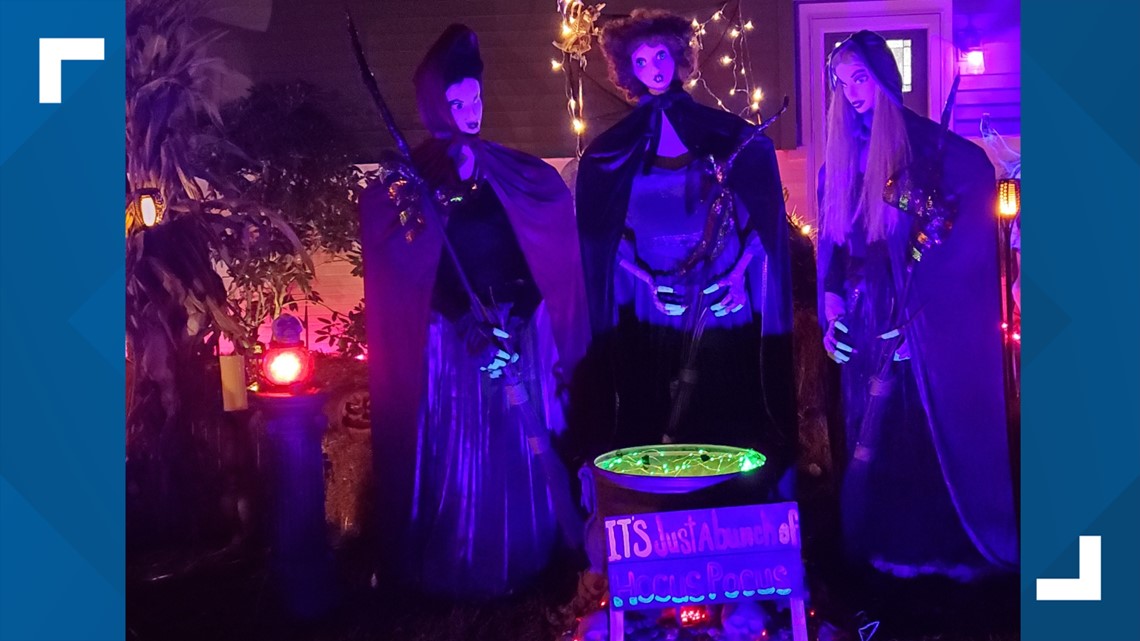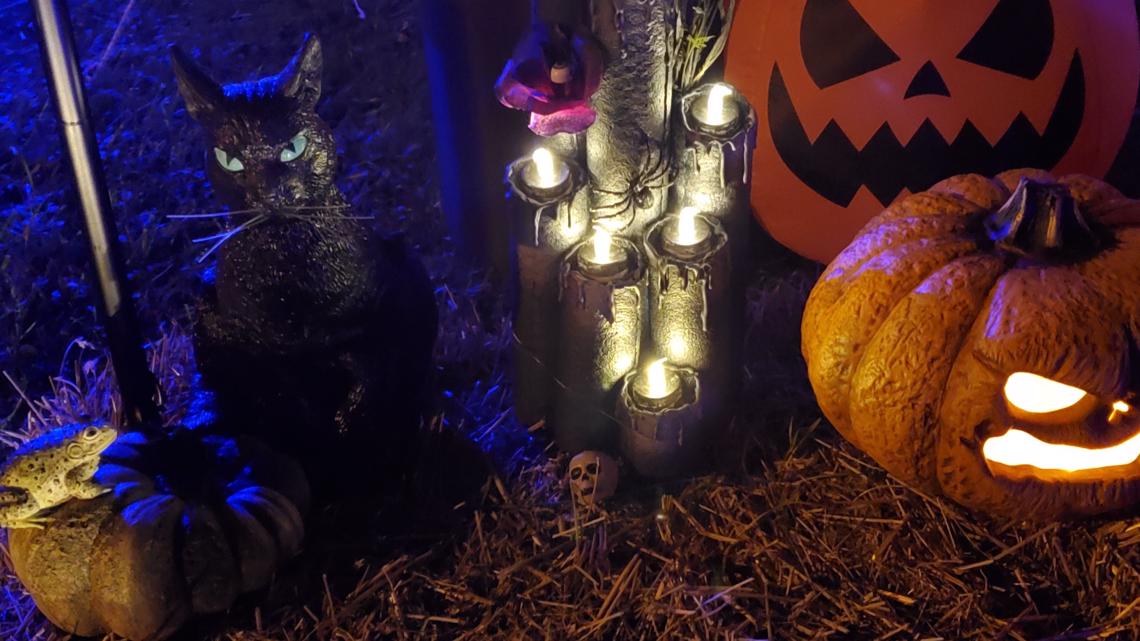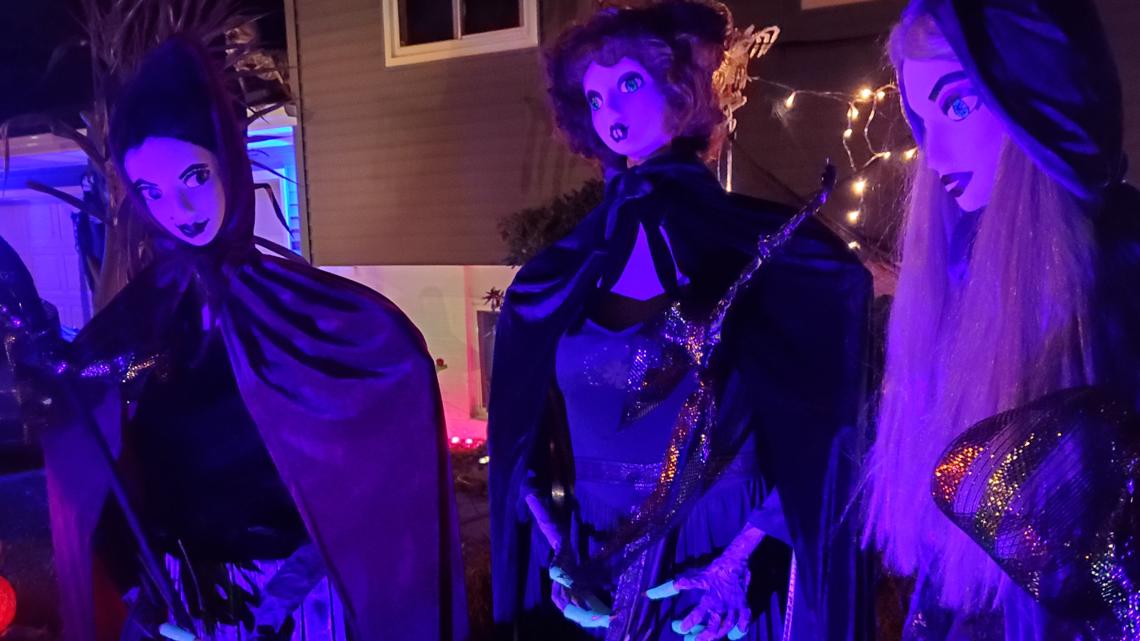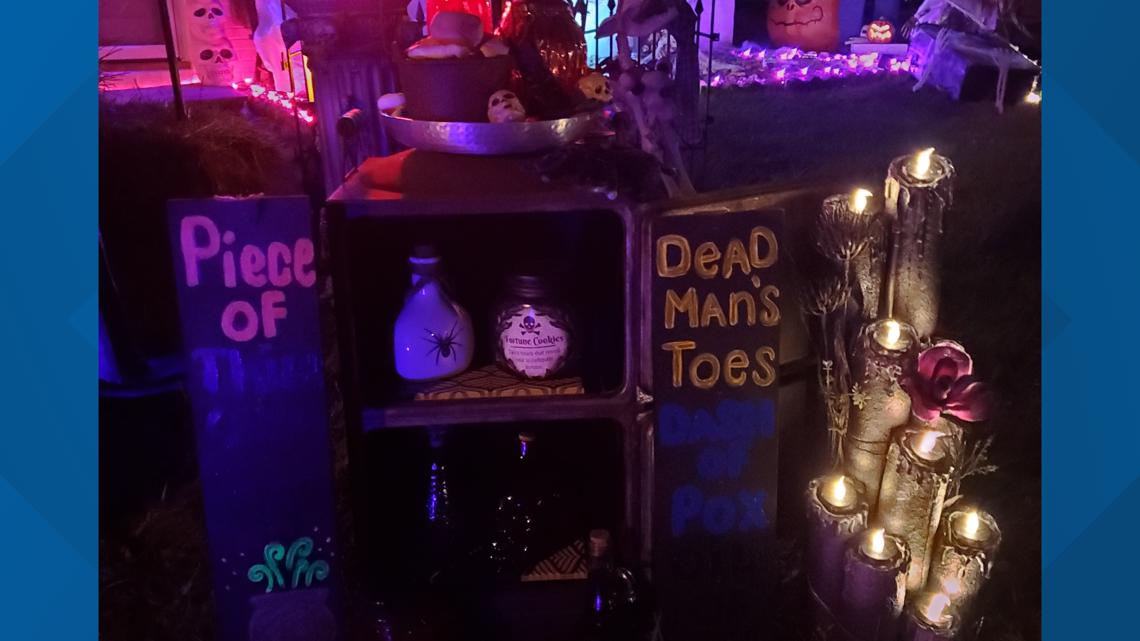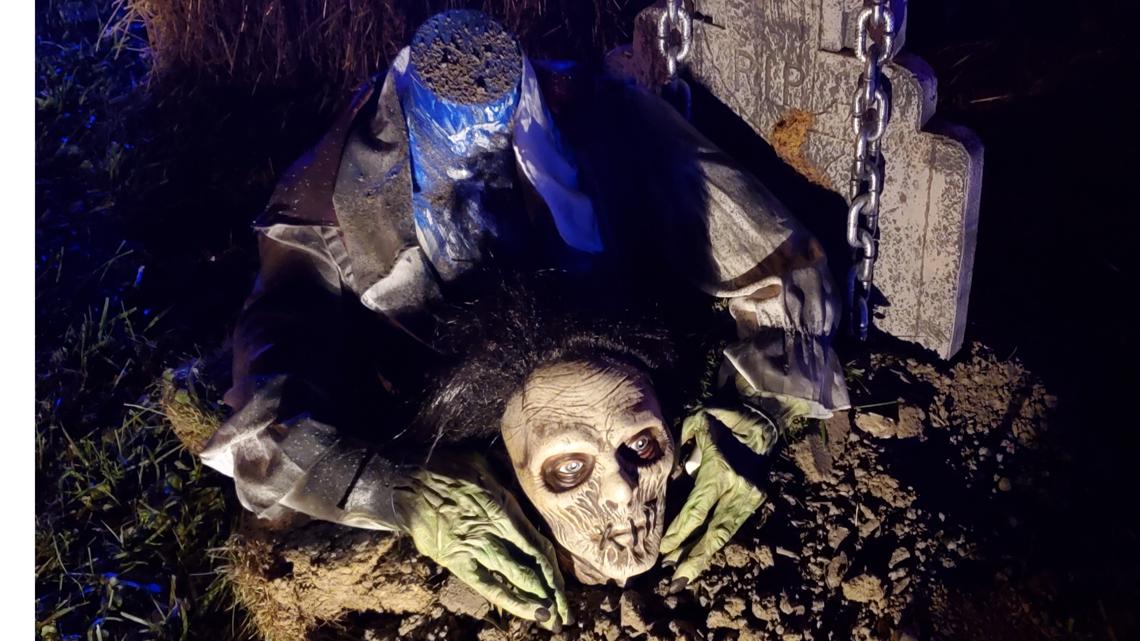 OLMSTED FALLS
PARMA
3200 block of Russell Avenue: Known as the "hilariously haunted yard," this Halloween display brings frightening fun to Northeast Ohio.
SAGAMORE HILLS
8400 block of North Boyden Road: Want to see something spooky? Check out these creepy Halloween decorations at a home in Sagamore Hills. The McLeod family tells us they use horror movie icons like Pennywise the clown from Stephen King's IT to Michael Myers, Freddy Krueger, Jason Voorhees, Ghost Face and more for their Halloween display.
STOW
Baker Lane: Multiple houses along the same street have decorated for Halloween.
TALLMADGE
400 block of Knollwood Avenue in Tallmadge: This incredible Halloween display was created by a 14-year-old boy. His family says the display is kid-friendly, including singing pumpkins, five fog machines, an upside down car, a 12-foot skeleton and lots more.
WADSWORTH
100 block of East Bergey Street: Check out this display! It features more than 50 inflatable Halloween decorations.
FIND MORE ON THIS MAP
The Cleveland Haunt Club has created a map (see below) with a variety of locations to see Halloween decorations throughout Northeast Ohio.