CLEVELAND — Editor's note: the video in the player above is from a story published on November 17, 2020.
It's more important than ever to shop local this holiday season. Independently-owned businesses, especially those in the hospitality and entertainment industries, have been hit especially hard with COVID-19 precautions. So give a gift that gives back this holiday season and shop local on Small Business Saturday, and any day. Here are a dozen suggestions, from gift cards and experiences to music, books, food, clothing, and more.
What are your favorite small businesses? Share them with WKYC on social media. Happy Holidays!
Cleveland Independents gift card: Local restaurants and bards need our help more than ever this year. They've been harder than almost any sector of the community due to COVID-19 closures — especially now at the holiday season, when they should be bustling with parties and family dinners. Almost all area restaurants sell gift cards that can be used for future use. One of the best ways to support a wide range of locals is with a Cleveland Independents card, good at more than 80 area establishments. Available in $25, $50 and $100 cards at http://www.clevelandindependents.com/shop.php
Cleveland Cinemas Gift Card: Almost as hard hit as the hospitality industry is the movie industry. Cleveland is blessed with one of the few remaining locally-owned movies chains in America, Cleveland Cinemas. Let's keep it that way. With very few new movies coming out, and COVID-19 restrictions in place, our local theaters, like theaters everywhere, are hurting. So why not give the gift of cinema this year. There's nothing like escaping from the world in a darkened theater for a few hours — now or later. Gift cards, $25 - $100, available at https://store.clevelandcinemas.com/collections/gift-cards.
A year Mitchell's: What better way to sweeten the holidays than with a gift card to Cleveland's local treasure, Mitchell's Ice Cream? Treat your loved ones to a scoop, or two — or $200 worth. Why not think big, 2020 calls for LOTS of ice cream. Cards start at $5 and be printed at home or available at local shops and https://mitchellshomemade.com/ Don't miss their seasonal Cinnamon and Peppermint Stick!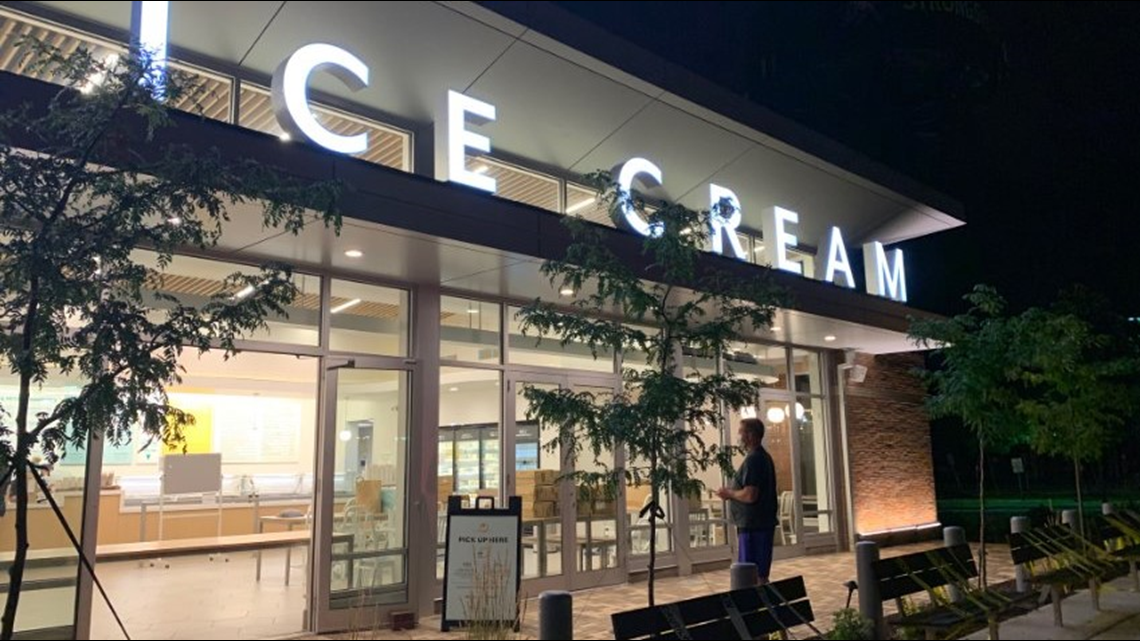 Cleveland Holiday Handmade Online Market: Three of the region's top maker marts have banded together for one unique holiday event this weekend. The Cleveland Holiday Handmade Market, presented by Cleveland Bazaar, Crafty Mart (Akron) and Pittsburgh's I Made It! Market present 150 curated makers, artists and small businesses in a live event on Black Friday and Small Business Saturday, November 28 and 29. See http://www.shopholidayhandmade.com/ for a look at the catalog, which includes clothing, cards, home decor, art, candles, soaps and much more.
Local book shops: Most of us have a lot of extra time on our hands these days. Instead of binging TV, why not use it to read a book, or two, or three. Books are a fantastic holiday gift — novels, picture books, coffee table books, any books — and Cleveland has several fantastic indie shops where the informed staff can make excellent recommendations, including Loganberry, 13015 Larchmere Blvd., Cleveland; Mac's Backs, 1820 Coventry Road, Cleveland Heights; Visible Voice, 2258 Professor Avenue, Cleveland; and Apple Tree, 12419 Cedar Road, Cleveland Heights; to name just a few. Want to give a locally written book, too? D.M. Pulley's "No One's Home," a gothic mystery set in a possibly haunted Shaker Heights mansion is brilliant.
Local record stores: Browsing the bins in a local record story is a time-honored tradition, and in 2020, vinyl records are hotter than ever. Cleveland, no surprises, has a plethora of record shops. Some of my favorites include Blue Arrow Records, 16001 Waterloo Road, where the vintage selection is accompanied by the cute cats of the Waterloo Alley Cat Rescue project who live out back; the new Current Year Retro, 5580 Ridge Road, where you can top off a record shopping trip with some pierogi at Rudy's Strudel in the same building; and Brittany's Record Shop in Slavic Village, 6412 Fleet Avenue, for vinyl, hip-hop, reggae and jazz.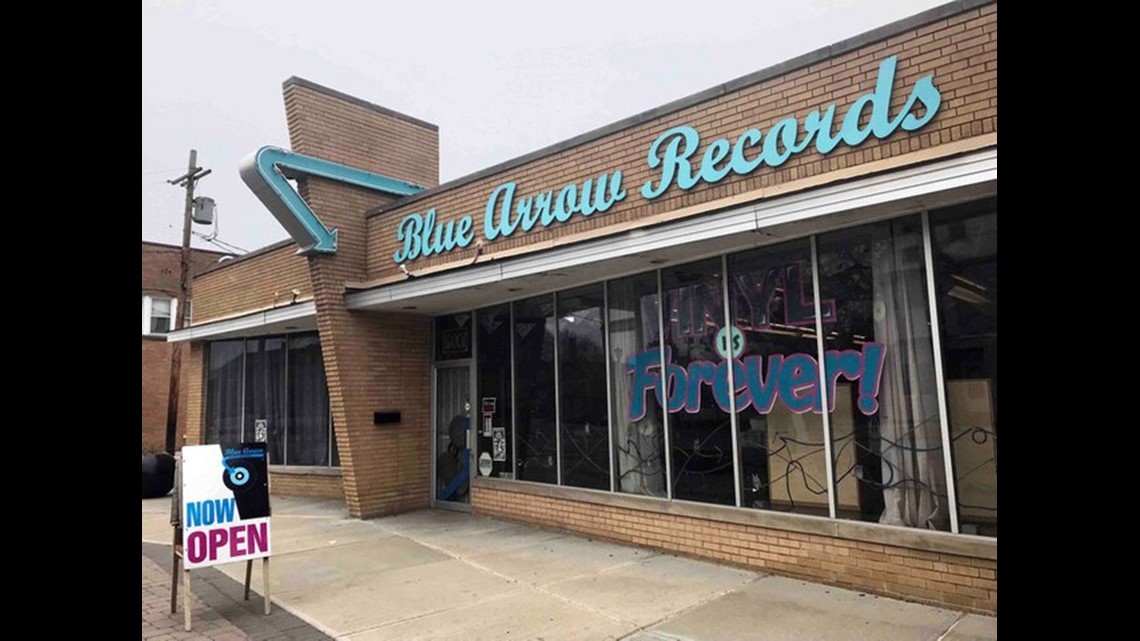 Polish Village Gift Baskets: Give your loved ones have a very Cleveland Christmas this year, with a Polish Village Gift Basket from Rudy's Strudel, 5580 Ridge Road. Baskets can be customized, and include kolachki, a nut or poppy roll, a T-shirt, tea from Tea Lab, Christmas ornament and a babushka face mask. Prices start at $45.
Cleveland T-shirts: Is it a rule every Clevelander has to own a Cleveland T-Shirt, or 50? Seems like it. I'm no exception to that rule, though I have closer to two than 50. So many area vendors make creative designs, but two of my favorites are CLE Clothing (https://cleclothingco.myshopify.com/) multiple locations, especially their classic "Cleveland is Magical" T-Shirt; and GV Art + Design, 17128 Detroit Avenue, Lakewood, who has the best sports-related designs in town.
Sweet Moses and Oceanne, Gordon Square: I can't think of a more festive place to celebrate the holidays than this charming retro soda fountain in Gordon Square. Getting one of their Sterling-Lindner Christmas Tree Sundaes is an annual treat for my family. Available in the shop and for take-out. Sweet Moses is also selling gift cards for the ice cream and candy lovers on your list, at https://www.sweetmosestreats.com/collections/gift-cards. While you're at Gordon Square, make sure to stop across the street at stunning Oceanne boutique. The tres chic shop owned by France native Anne Harrill is known for its lovely modern minimalist jewelry designs, apparel and giftware.
West Side Market Gift Card: Give a taste of Cleveland this Christmas, literally, with a gift card good at all stands. Available for purchase at Irene Dever's Dairy (stands H-10 and H-11), cash only. See for more info and other ways to support the market: http://westsidemarket.org/support-the-market/support/
Cleveland International Film Festival merchandise: Did you miss CIFF this year? I certainly did. The online festival gift store offers an array of mercy for the film fan on your list, from baseball caps to insulated cups to tote bags, picnic blankets, posters and much more. https://www.clevelandfilm.org/
Cleveland APL Pet Calendar: Support Cleveland's four-legged friends, and get an adorable calendar in the process. A 2021 APL Calendar is just $10, but why not give more to help our city's furry residents. Available at https://clevelandapl.org/pet-calendar/