NORTH ROYALTON, Ohio — The year was 1962.
John Glenn escaped the boundary of Earth. The Beatles released their first single, "Love Me Do," pushing the boundaries of music. And James Meredith enrolled at the University of Mississippi, the first African-American to do so, pushing the boundaries of segregation.
It's also the year that Sang Rhee -- in Cleveland on a student visa from South Korea -- met Sue Kelsey, crossing another kind of boundary, and finding love.
Sue was a second-year nursing student at Cleveland MetroHealth, and Sang was an obstetrician resident at Deaconess Hospital, when they were set up on a double date by friends.
The couple says their connection was instantaneous.
"We just kind of hit it off. He was a complete gentleman," Sue Rhee said.
"Love at first sight," Sang Rhee added.
Sang's thoughts raced toward their future. Sue, he says, had it all: character, intellect and an artistic nature. But as their love blossomed, it also lived on borrowed time. Sang's visa was running out.
"I considered all the possibilities: Am I going back with him? Or getting married?" Sue said.
After just six weeks of dating, they knew. Sue and Sang chose marriage.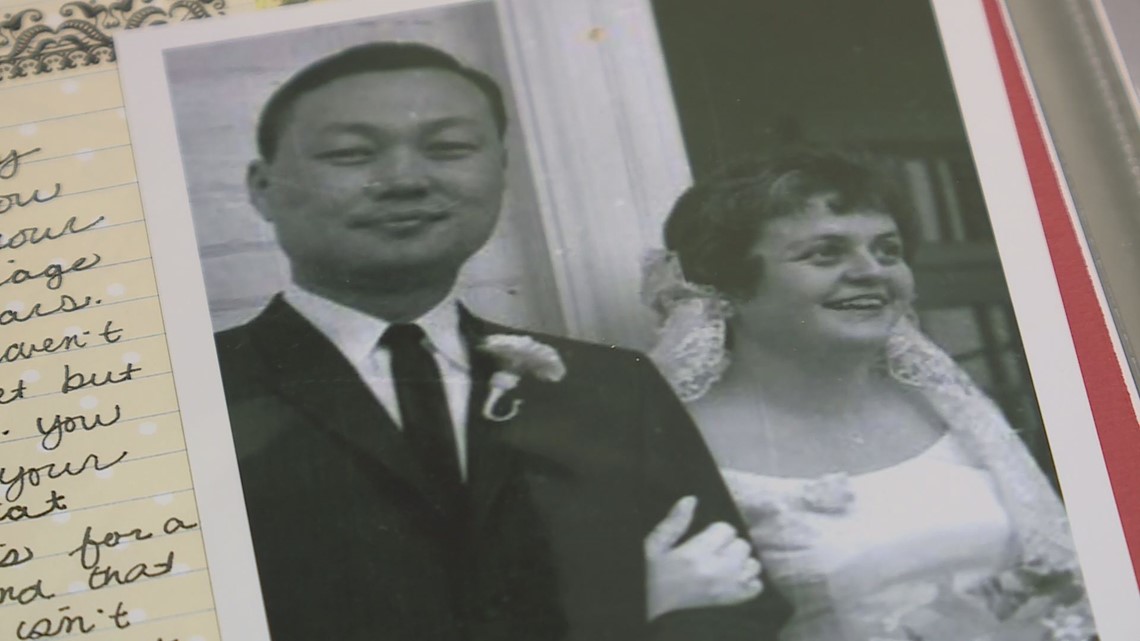 "His visa was coming up and if we didn't get married then, they'd think it was just to stay in the United States, which it wasn't," Sue said.
So, on a quiet day in the spring of 1962, they said their vows -- in secret -- at Parma South Presbyterian. No family. No guests. Just love.
"In 1962, mixed marriages, like ours, was not the common thing. Certainly, my parents were a little upset," Sue said.
Her parents were upset, but also in the dark. Sue and Sang told them a different story.
"Actually, when we told them we were engaged, we were already married," Sue said.
They never knew about the first wedding, but were there for the second. Sang's parents were in South Korea.
When asked if Sue's parents ever got used to Sang, she said, "I don't know if they ever did, really. They didn't think it would last, is the thing."
But, last, it did. And after 57 years together and counting, three children, and five grandkids, their union has stood the test of time.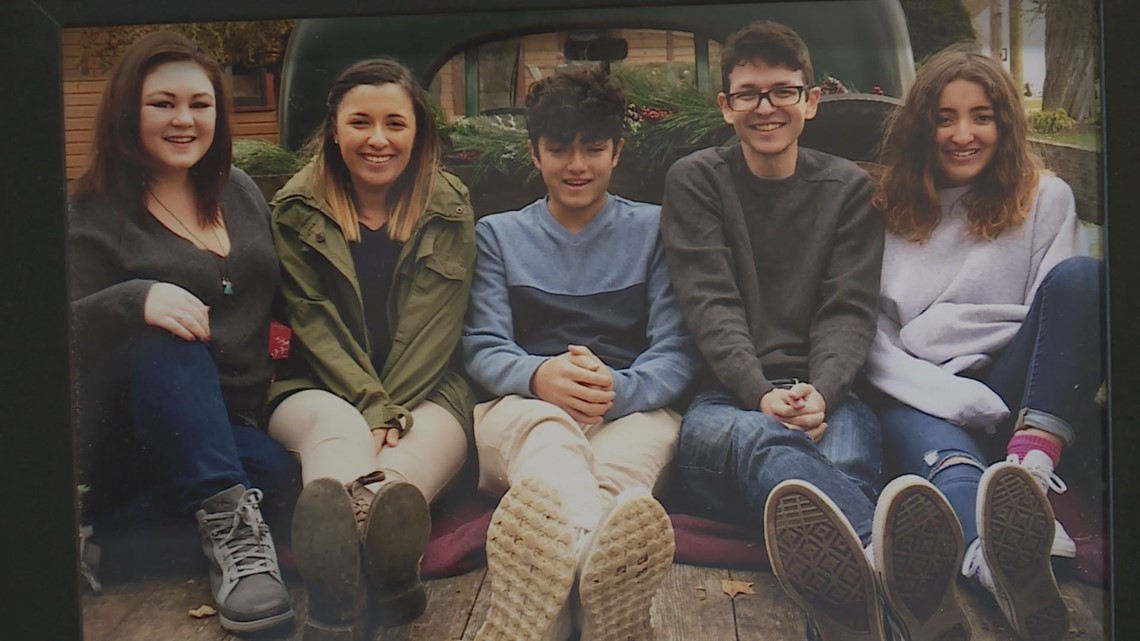 "We respect each other. We trust ... each of us. We give a lot of 'gives' and less 'takes,'" Sang said.
"Marriage is not 50/50. It never is. Lot of times, it's 90/10. That's one thing that keeps us together," Sue said.
The Rhees built a life together in North Royalton, where they've lived in the same house for nearly 50 years. They eat every meal together, watching the wildlife in their back yard. And they're always putting each other first.
When speaking directly to Sang, Sue said, "We've had a lot of fun together, and we've gone through a lot of trials and tribulations. And, I still love you very much. We have three remarkable children, and a lot of them actually have your characteristics, and that's a good thing. And, I think you've taught them a lot through being the kind of person that you are."
For the last 30 years, Sue has been a pillar in local communities for her volunteer work with child care charities.
It's something Sang has always admired in Sue because she also cared for their children while he was away delivering nearly 5,000 babies over the course of his career as an obstetrician.
"She single-handedly took care of the three children. I give all the credit to her," Sang said.
This love proves their are no limits, no boundaries ... just an everlasting commitment to each other.
We were so touched by Sue and Sang's story we wanted to do something special for them in celebration of Valentine's Day.
Under the ruse of needing a few more shots, we scheduled another shoot with the Rhee's.
We needed a shot of them opening the door and greeting us. Or so they thought.
With a little intel from Sue and Sang's daughter Jenny, we surprised them with a gift certificate to their favorite restaurant, Carrie Cerino's in North Royalton.
Happy Valentine's Day Sue and Sang!