LORAIN, Ohio — In the great tradition of celebrating the first baby born in the new year, Mercy Health – Lorain Hospital is sharing the news of new life in 2022.
Kasen Thomas Campbell was born at 12:54 AM on New Year's Day at the medical facility, to first-time parents Jorgie Martin and Michael Campbell of Lorain, making him Lorain's unofficial "Baby New Year."
"Kasen means the world to us and more," Jorgie and Michael said, according to a representative of the hospital. "We can't wait to start this new life journey with our new baby boy."
The bouncing baby boy was born weighing 7 pounds, and measured 20 inches long.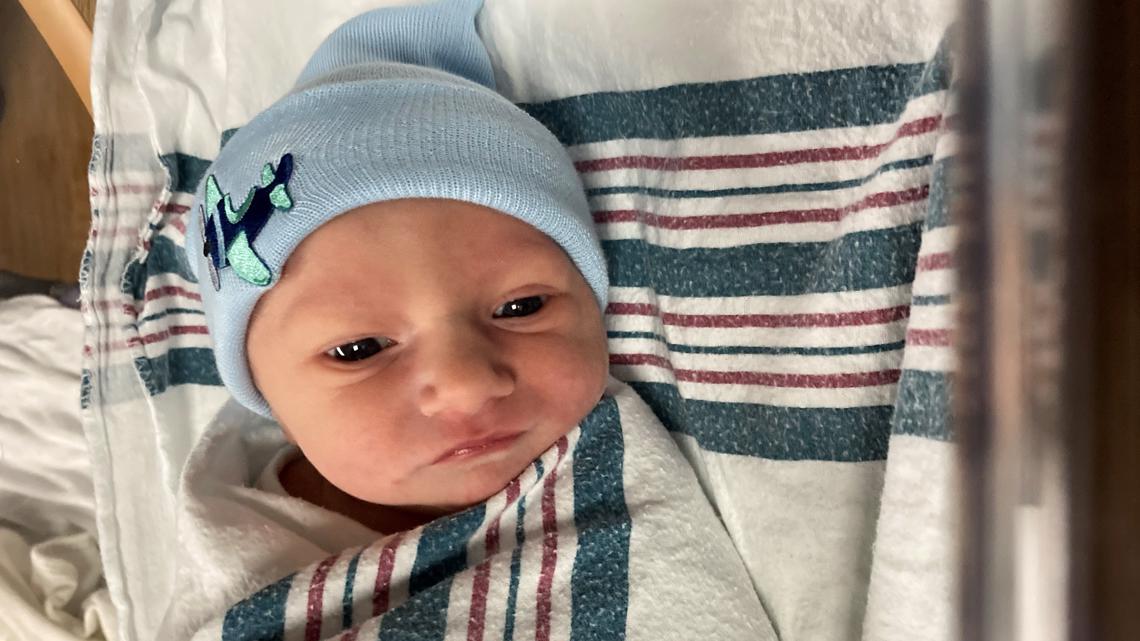 The concept of "Baby New Year" is often illustrated as a cartoon drawing of a newborn child to symbolize the beginning of a new year, with the previous year being drawn as "Father Time," depicting an older man, often in a robe with a long beard who appears weathered from the past 365 days.
This notion of "Baby New Year" was first recorded in roughly 600 B.C. in ancient Greece, according to Country Living magazine.