CLEVELAND — At my house, we like to tell "Once Upon A Time" stories at night. The kids get to pitch the plot, and then my tired brain does its best with some improv.
So, this time I turned the tables on them.
We sat down with a notepad and crayons. I told the girls, we are turning them into monsters! Then we started a series of questions that all started with: "If you were a monster..."
I asked them, "What color would you be? How many eyes would you have? Would you have fur? Where would you live? What would you do for fun?" ... and on and on.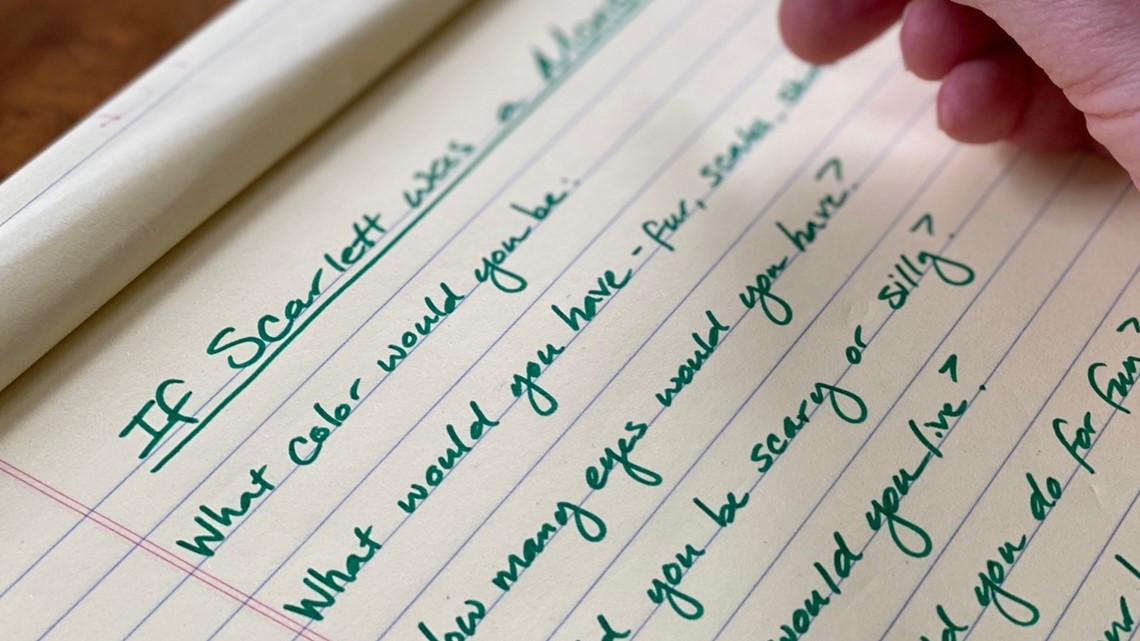 They came up with some pretty wild answers. Millie said her monster loves to pull things out of her belly. Scarlett's lives in the mountains and is rainbow-colored with a pet dragon. They loved coming up with the answers.
Next, it was time to remember all the ways they described their monster and draw their character. My oldest can read, so it was easy for her to look at the answers. But my 4 year old had to remember her answers (with a little help). Aside from exercising memory, this means they had rules to follow while drawing.
Then, it was time to write a story.
Scarlett, who is in kindergarten, wrote it herself to practice spelling and letter formation. I had to write Millie's for her, but this was our opportunity to teach her to think in more detail. (And get her back for all the times she asked me "why? why? why?)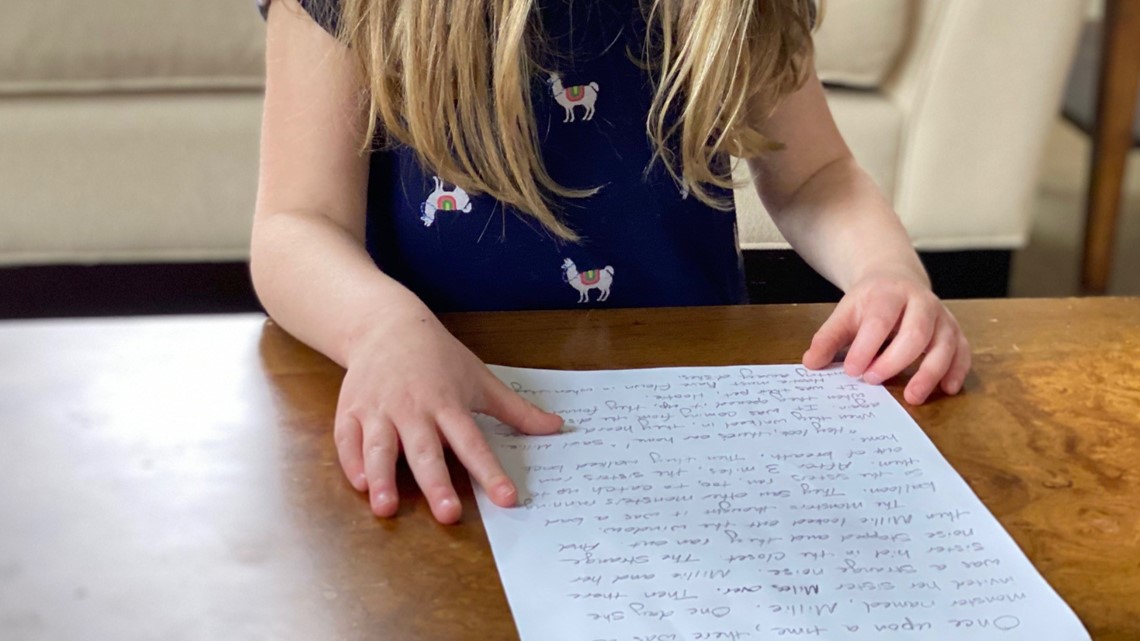 "Then the monsters ran away," she told me.
"Why were they running away?" I asked.
I could see her try to think of the next detail and come up with another outrageous answer. This was forcing her to think of the plot a little more deeply, about actions and reactions and how to create a beginning, middle and end to the story.
Not only did it keep them busy and entertained, but -- maybe -- when they have a best seller on the New York Times list as adults, we'll have this quality time together to thank.