ORANGE VILLAGE, Ohio -- When it comes to my favorite places to go in Northeast Ohio, as a working mother of two, if the establishment can entertain and connect me with my children, it instantly becomes a desired spot.
The challenge? Finding places that will allow me to spend time with each child individually without the electronic devices.
"Painting for me is very therapeutic," says Color Me Mine Franchise Studio Owner Mona Shah. "I think it's a great way to connect in today's tech world. Everyone is living a stressful life right now, so it's (painting) very relaxing."
Therapeutic, relaxing and my 8-year-old daughter loves arts and crafts. Now you can see why Color Me Mine in Orange Village has recently shot to the top of my list of favorite places to go.
Located within the Pinecrest shopping district, the paint-it-yourself ceramics studio is open for anyone to paint pieces already on hand. Potential painters simply select a piece, which ranges from $12 to $90, and pay a $8 studio fee per visit. Shah says most of the pieces fall within the $14 to $40 range. There are also ornaments available for $8 during the winter holiday season.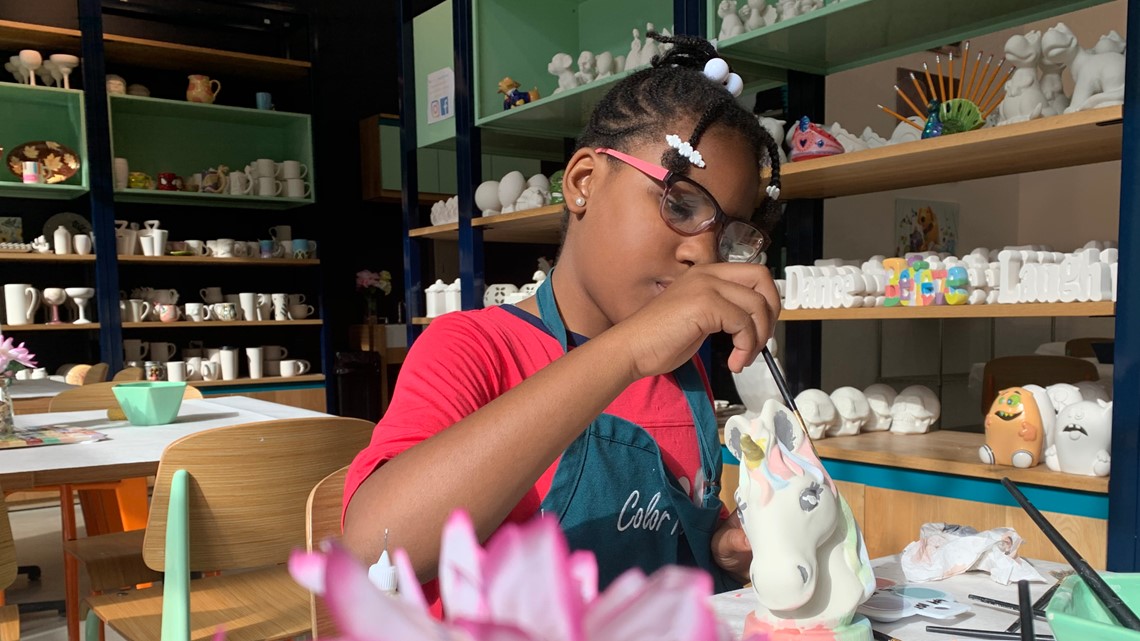 Materials and a painting instructor are all provided. There are 60 different paint colors, plus specialty glazes available. Shah says most of the paints are non-toxic and food safe. However, the specialty glazes will bump up your studio fee to $10.
Once your piece and colors are selected, you're free to paint. The studio has about 12 design techniques you can use on your project.
The best part, there's no clean up when you're done. The staff takes care of that.
Leave your pottery behind and a staff member will glaze it, fire it and call you when it's finished. The process takes about a week. You will have to return to the store to pick up your piece, but they do have a mailing option for guests who live out of town.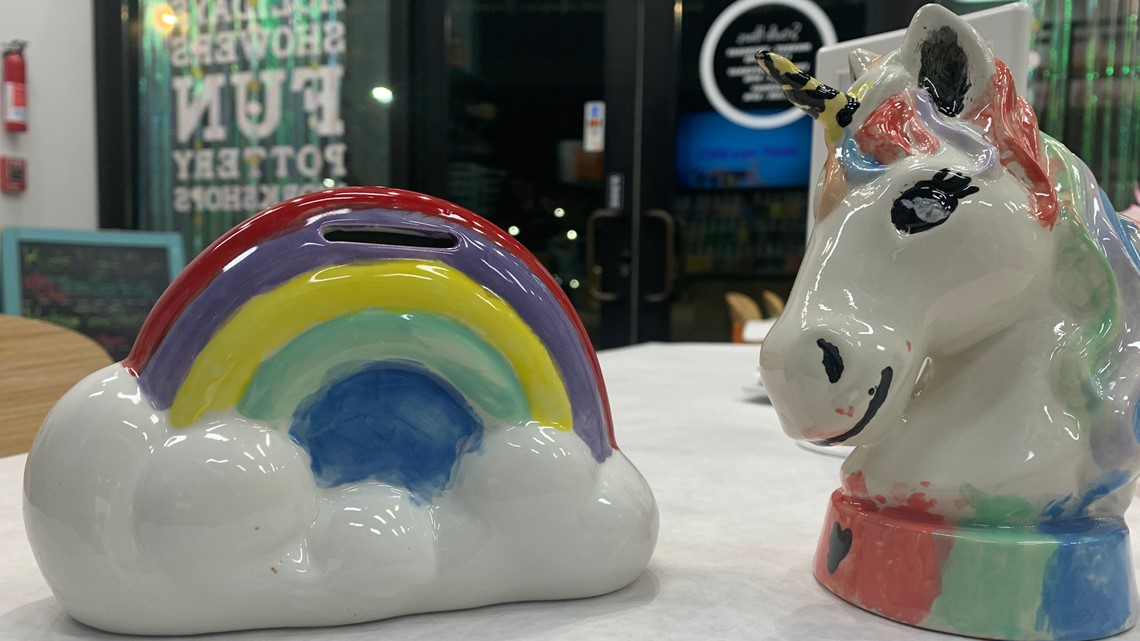 Color Me Mine is now also on my daughter's favorite places to go list. In fact, she's made me promise to take her back for her birthday.