CLEVELAND — Malaz Elgemiabby's designs reach beyond the drawing board. As an interdisciplinary designer, activist, mom, and boss lady, everything she touches centers around the idea of community.
"I've actually settled on a title that I sort of invented in a way," she said. "But I think by now, it fits more the work I do, and that's a community architect."
Malaz says, she's found her mission through her work.
"[I learned that] sometimes, building the community is part of building for the community."
That's exactly what she's been doing in Cleveland since she arrived in 2016. Malaz says she feels like she is in the right place at the right time, but her journey to Northeast Ohio began in a small Sufi village in Sudan. She went on to study architecture in London and then worked in the Middle East, before earning a master's degree here in the states.
"It might be surprising for many people that living in four continents, meeting people from many different communities, [I saw] how similar in a way people are and how interconnected we are," Malaz said.
It's those connections that drive Malaz's work today. When she was tasked with designing Ohio City's Riverview Welcome Center, she knew she first had to understand who she was designing for, so she signed up to drive Uber and Lyft in the area.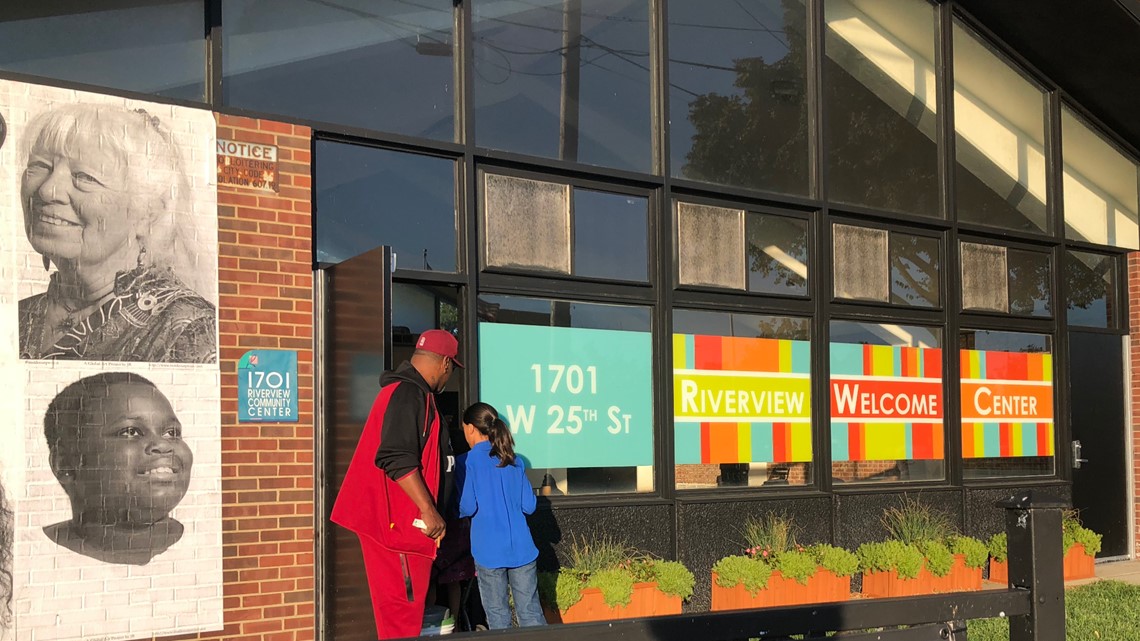 "The stories that you hear when you when you're driving Uber, you're like a therapist and you're a friend," Malaz said. "It's those stories that really kind of started to to bring up important needs or points and aspiration in the community."
She's parlayed that experience into several new projects - launching her design firm ELMALAZ and, creating the Haboba van – a mobile storytelling studio intended to document stories from Cleveland's own Sudanese community.
"We wanted to kind of like reflect...how do we call this place home now, and also kind of like walk through other issues that is related to our own homeland," she said.
One rose to the top quickly – the need for a specialized school, they opened in October to address several issues facing the Northeast Ohio Sudanese community.
"Sometimes [remote learning is] not easy because you have a second language, and there's also the other issue where like a lot of the isolation made the kids lose connections with their community and lose the language or the culture."
Malaz balances her many projects with her most important job – as a mom.
"I am a mom before everything and that is something that is a project and it's not a product for me it's a project it's my life."
And she says she's happy to have planted roots here in Cleveland.
"Sometimes I see some similar things that reminds me of my kind of tiny village - that sense of genuineness," she said. "I think Cleveland has an historic opportunity to make things right. And until Cleveland comes seriously to take care of his most disadvantaged community and see them as valuable members of this wider community of Cleveland, that's when Cleveland would really thrive."