NORTON, Ohio — You've probably heard us say it - not all heroes wear capes.
From the beginning of this pandemic, we've watched those heroes - our frontline workers - step up.
That includes the Norton Fire Chief - he's spent countless days leading his team while working directly with Covid patients.
He says it's not just a job, it's his calling – his passion.
Fighting fires and leading his team, when others run away from the flames, Norton fire Chief Mike Schultz runs towards them.
There's a similarity between running into flames and running into homes of coronavirus victims. Heroes do this work. Heroes who know the consequences. For Chief Schultz he came to the conclusion early – he'd eventually get the virus. He was right.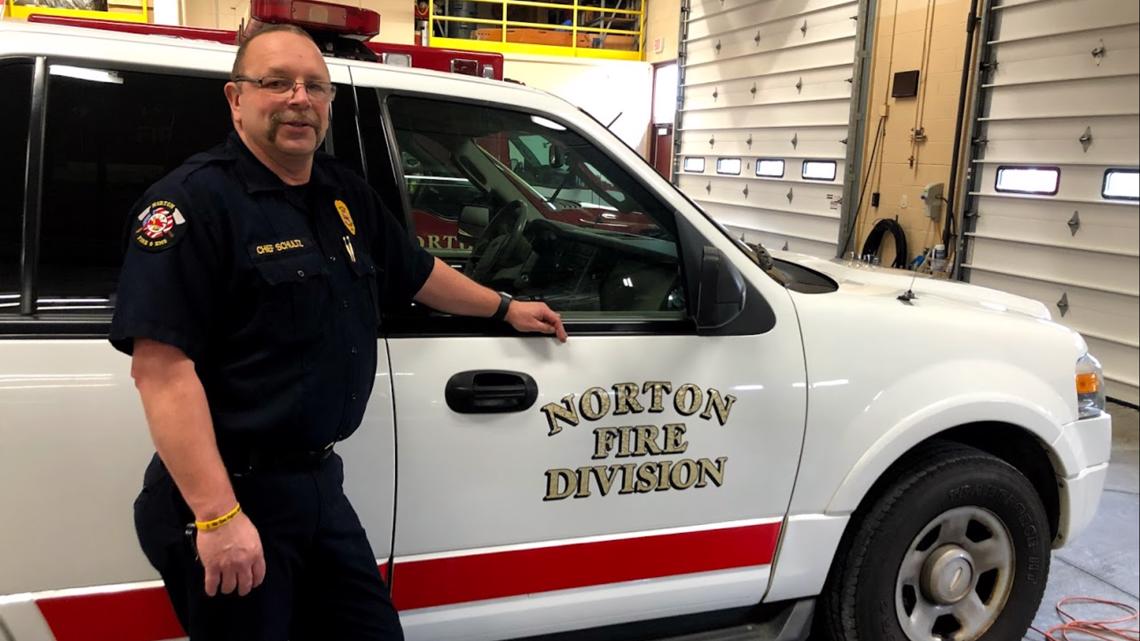 Schultz first felt symptoms of that inevitable illness in November, but he didn't know just how bad it would get.
"My wife found me in the bathroom slumped over the sink and she said I didn't even raise my head up," Schulz recalls. "I said please call 911. I am dying."
His lungs on fire, he knew his respiratory drive was shutting down.
"The weird thing was that I was kind of at peace that I knew I was going to die. I didn't have anything else in me to fight with me and it as a bizarre feeling because I am definitely not a quitter," he said.
The firefighters, his brothers, who picked him up, kept him breathing until he got to the hospital. The chief had one thing on his mind.
"My family. I have a new granddaughter that will be here in April and I knew I wasn't going to get to see her."
But at some point, his body decided it wasn't going to give up - even with bilateral bacterial pneumonia. The Chief understands the virus doesn't ravage everyone's body. He will never understand why it chose him.
"Some people have a sore throat and head cold for four or five days but the only organ in my body that it didn't attack was my heart," he said.
He's home now, but still on the brutal journey that's now lasted months. He used to run up to eight miles a day. Today he can't take out his own trash. He uses an electric cart at the grocery store too.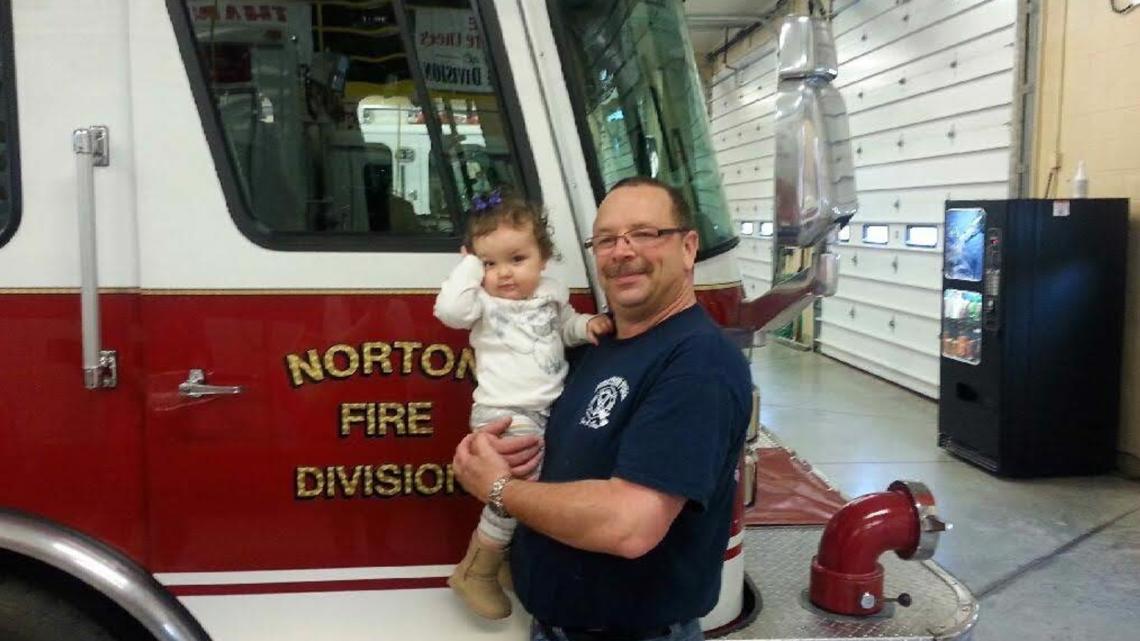 "Showering, believe it or not, uses so much energy that I have to wait all day long and I have to shower at night time because as soon as I shower I have to go to bed."
And he can't return to the firehouse yet - he's not well enough. Twelve other firefighters caught the virus; they've all recovered. And they constantly call their chief, with words of encouragement and offers of help. Schultz says their support has meant so much.
"That's my family, I have 23 brothers that I can't see and I feel bad they are doing this on either own, I should be there beside them helping them out and I just can't do it…I definitely …I definitely want to go back."
Schultz says he doesn't know where to go from here, but what he does know is he has a new family member to meet – soon. A baby girl he once thought he'd never meet because of coronavirus. Now, he will.
"I'm very happy about that," he said.
A hero - Chief Mike Schultz. An example of just how bad Covid can get, he's a face of Covid and also - a survivor.
The chief's wife, Karla, a nurse practitioner, also caught Covid-19 and ended up in the hospital. She came home Christmas day. The Chief says he dreams of the day he can get back on his Harley, with his wife.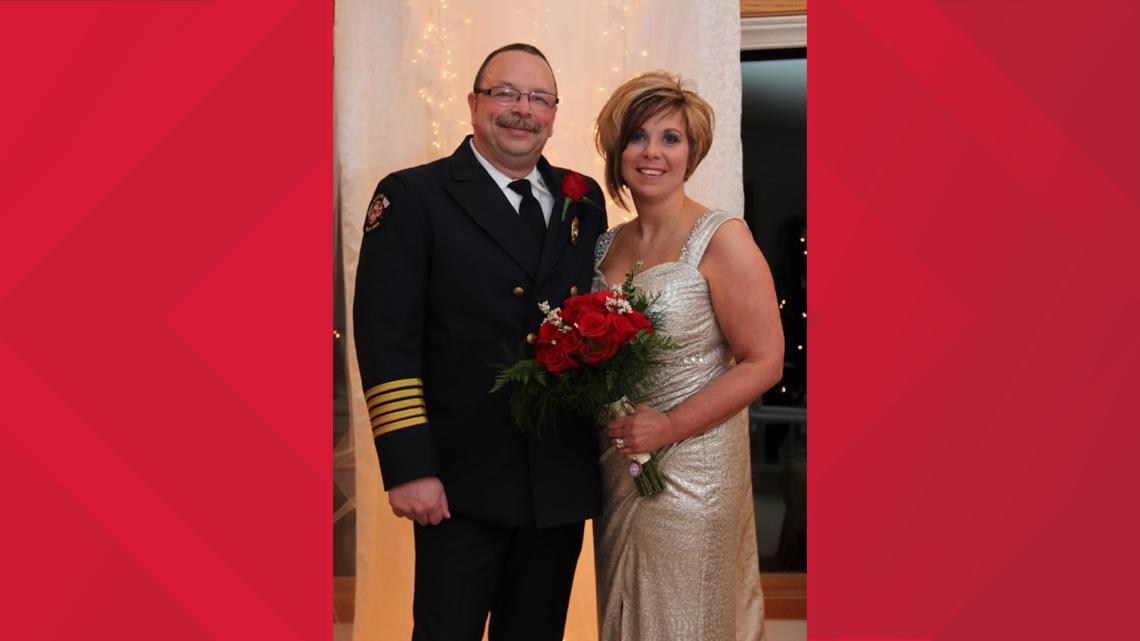 More Faces of COVID with Laura Caso:
Editor's Note: The below story aired on November 25, 2020