WARRENSVILLE HEIGHTS, Ohio — No matter the establishment, big or small, someone has to make sure it's clean. Meet Carlton Letman, a day porter at the Warrensville Heights Library, going above and beyond that duty.

From cleaning windows, bathrooms, and picking up trash all around the library grounds; Letman cleans it all.
Everyday, he works diligently to meet the expectations of the library staff, thoroughly cleaning the grounds to their satisfaction.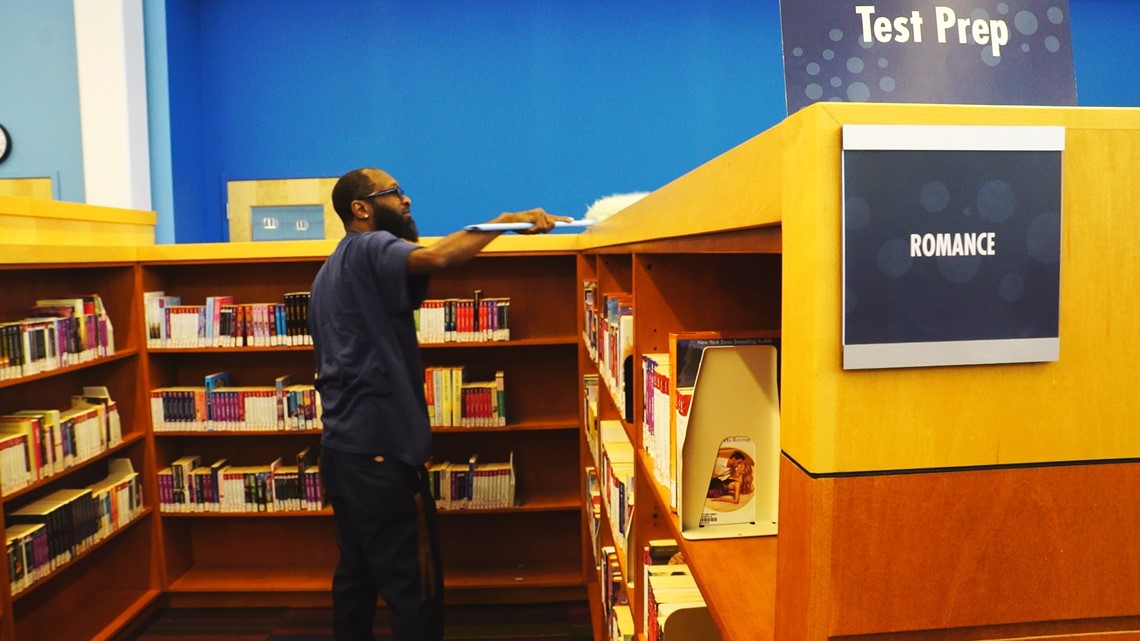 Letman is a hard-worker with a friendly personality-- making him beloved among the Warrensville Heights library staff. But there is something his coworkers don't know about him. Letman goes to dialysis three times a week before he preservers to work.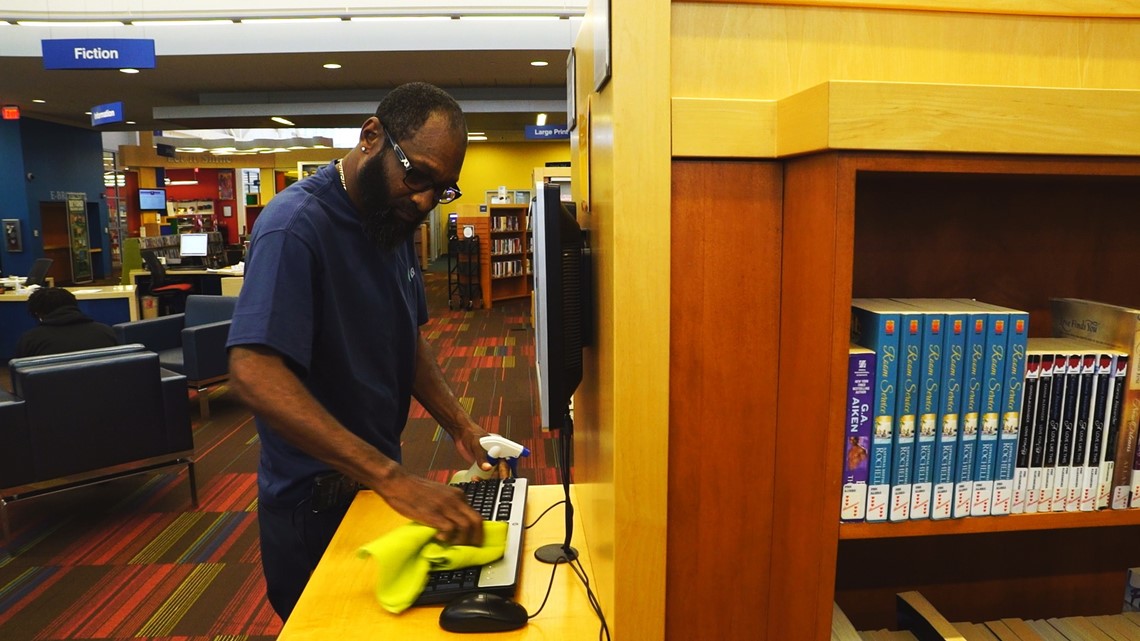 Letman receives his dialysis treatment at 5 a.m. three days a week without being late for work or taking any time off.
Some people are drained and tired after dialysis, but not Letman, he keeps strutting with his cleaning supplies.
Letman has only been day porter at the library for a year, but that doesn't mean he's not experienced. Letman has worked for nearly two decades as a maintenance man for apartment buildings. He's fixed a number of electrical and plumbing issues.
"I really can't say man, I've been working since I was 18, Ima say before that, 16. I like to work, that's me," says Letman.
But when he got sick with high blood pressure which lead to renal kidney failure, he had to quit serving the apartments buildings he loved working for.

After recovering for sometime, Letman could no longer stand to go without work. He learned about the porter position at the library through Vocational Guidance Services, a non-profit organization with more than 125 years of experience serving people with disabilities and other barriers to employment. They provide a full range of personalized vocational rehabilitation and job placement services to nearly 4,000 individuals a year.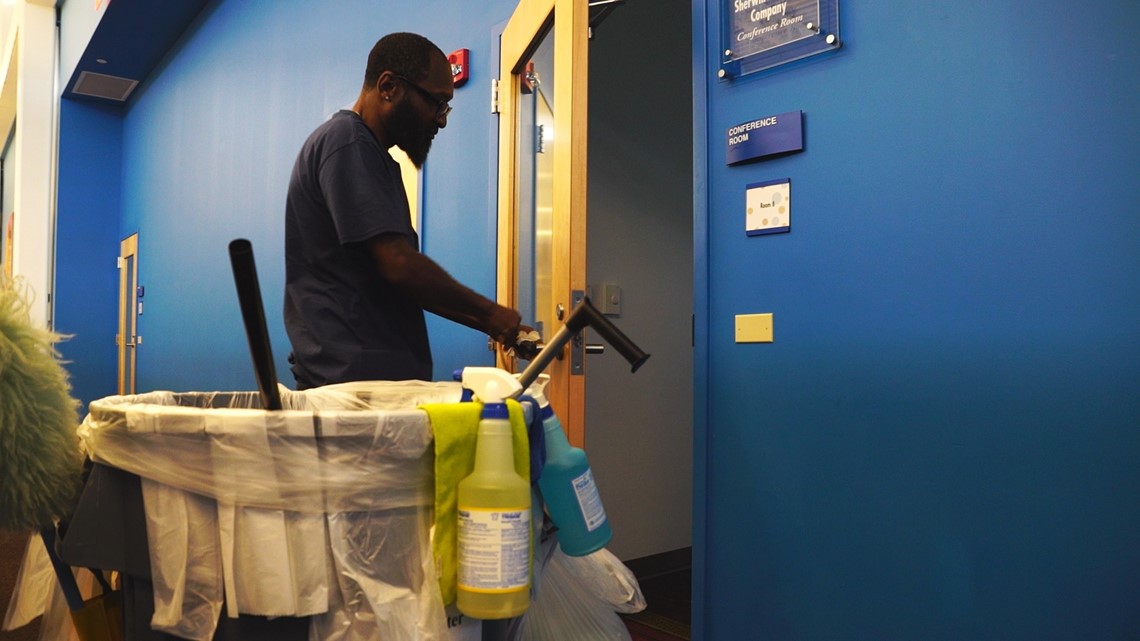 Before Letman was hired, the library was struggling to keep the library clean with the heavy traffic of children. Letman help turned the library into a very clean environment.
"It wasn't in good shape, but from what I hear, I'm pretty good here," Letman says with a hint of confidence.

His willingness to aim high is in line with the company vision and allows him to take the necessary steps needed to grow.
"It makes you feel good to have people compliment you all day, every day. I wouldn't say all day, but once a week, say good job or we appreciate you here. It's a good thing," says Letman.