Music has a way of connecting people. Brittany Benton has a way of making that happen. She holds many titles: business woman, DJ Red-I, one-half of Fresh Produce, and Miss Benton. But everyone knows her as an artist who cares about the community she serves.
Benton owns Brittany's Record Shop in Slavic Village. She credits the record shop she visited growing up for her decision to open the store. Benton's family did not have the luxury of spending money on music lessons or CD's and cassettes. Instead, Benton would save her lunch money for spare albums, and wander into Nikki's Music on Buckeye Road, just around the corner from her childhood home. Owner Nikki would save freebies and promotional items she knew Brittany would want, for when she came around.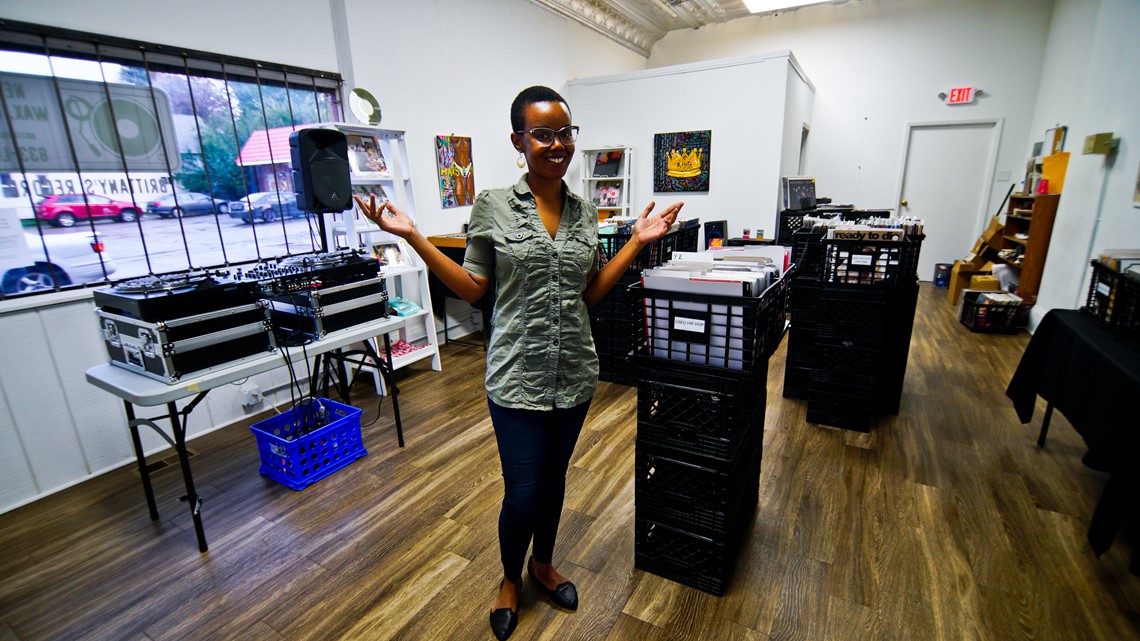 That inspired Brittany to create a space that made her feel just as welcomed. After a brief stint with a spot in Hingetown, Brittany opened Brittany's Record Shop in Slavic Village, bringing a safe space to the community she lives in. And now, it's more than just a place to do some crate digging.
"We do like, different workshops here. We do DIY concerts, pop-ups, I let people hold community meetings in here. Like I said it's not a huge space but it's a space, and I'm always willing to share," she says.
If you're wondering where you've seen her before, consider the last time you went out for a few drinks. Benton spends her evenings spinning records at Cleveland's hottest bars and venues as DJ Red-I. She's set the vibe for places like TownHall, Hofbräuhaus, the Cleveland Museum of Art, and even 2019's VeloSano. Her DJ status comes from her mother's persistence to get her noticed at a young age.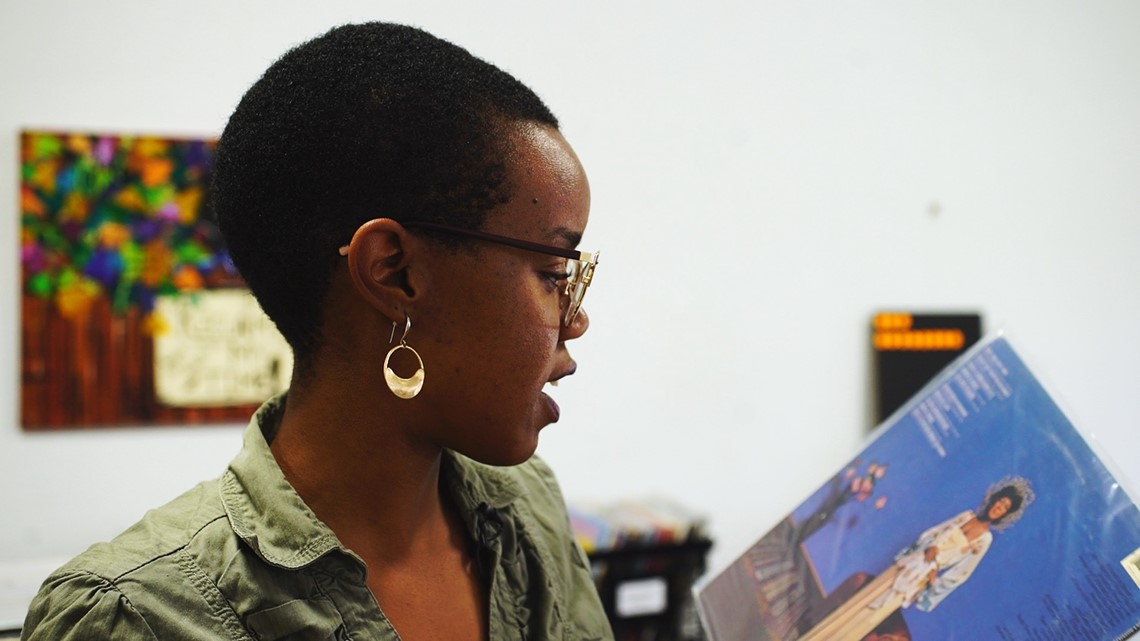 "My mother had managed a bar, so once she realized I wanted to get more into DJ-ing, she reached out to all the DJ's she knew, like 'Yo, my daughter is interested in DJing, let her shadow you,''' Benton recalls. "It wasn't even a request, she was like 'she's coming on this day, make some room in the booth for her to just sit and watch.'"
Benton merges her DJ and store owner titles when she lets other DJs play a few sets at Brittany's Record Shop. That's her way of giving them exposure, and getting her shop's name out there.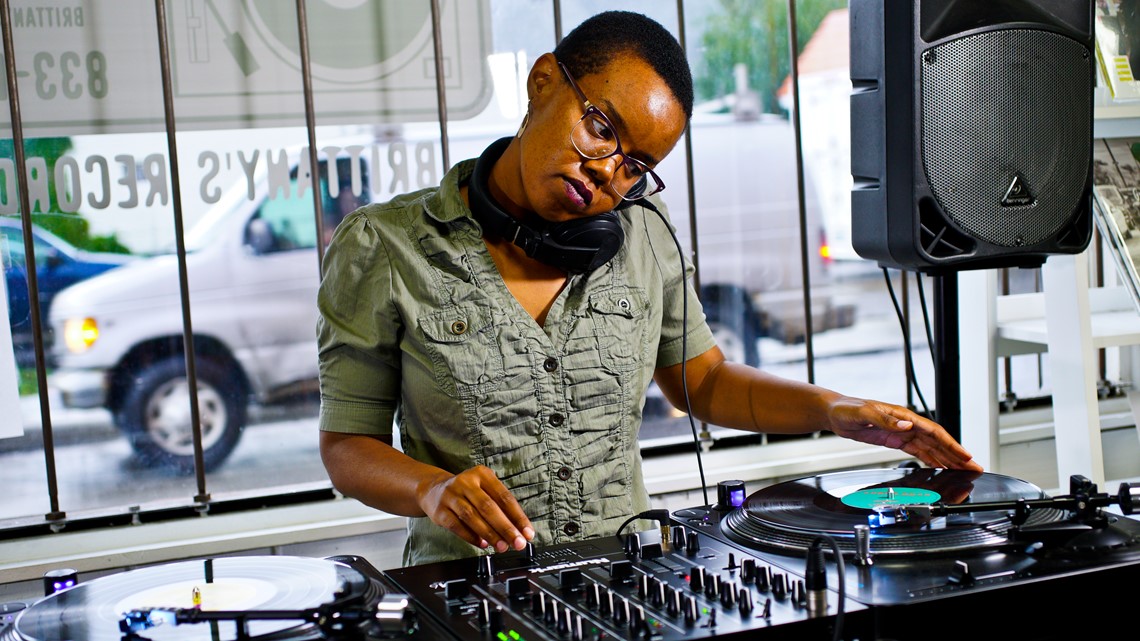 When Benton's not finding music that speaks to her customers, she's making beats that speak to her. She's one-half of the all-women hip-hop duo "Fresh Produce." Benton writes lyrics and produces beats, while her emcee Samantha "Sam Supreme" Flowers spits. Benton says she finds some of her greatest inspiration for writing, thousands of miles off the ground. The whispy clouds and clear blue skies outside an airplane window seem to spark inspiration. But her beat machine and laptop are always at the ready, for whenever a song manifests into her mind.
FreshProduce began at a Christmas party in 2015 by way of a casual conversation. In a year, that conversation became two projects. FreshProduce dropped "Duce" and "4080" in 2016. Their latest album is brand new, called "Phases."
Like all her musical ventures, Benton uses FreshProduce to make connections. She and Flowers run camps for teens, ages 12 to 16, to show them the life-changing powers of music through the "One Garden Valley" group.
"We see the positivity and benefits of collaborative creation. So we started doing these music entrepreneurship, social media camps with a lot of young people, mostly in the Garden Valley area."
Check out community events like FreshFest to get involved.
Benton really drives her mission of connecting with people home in the classroom. Many of her kindergarten through 8th grade students know her as Miss Benton. She currently teaches Spanish full-time. Benton sees the power in learning more than one language, especially in a culturally diverse city like Cleveland. Before being a full-time teacher, she was also a Spanish translator.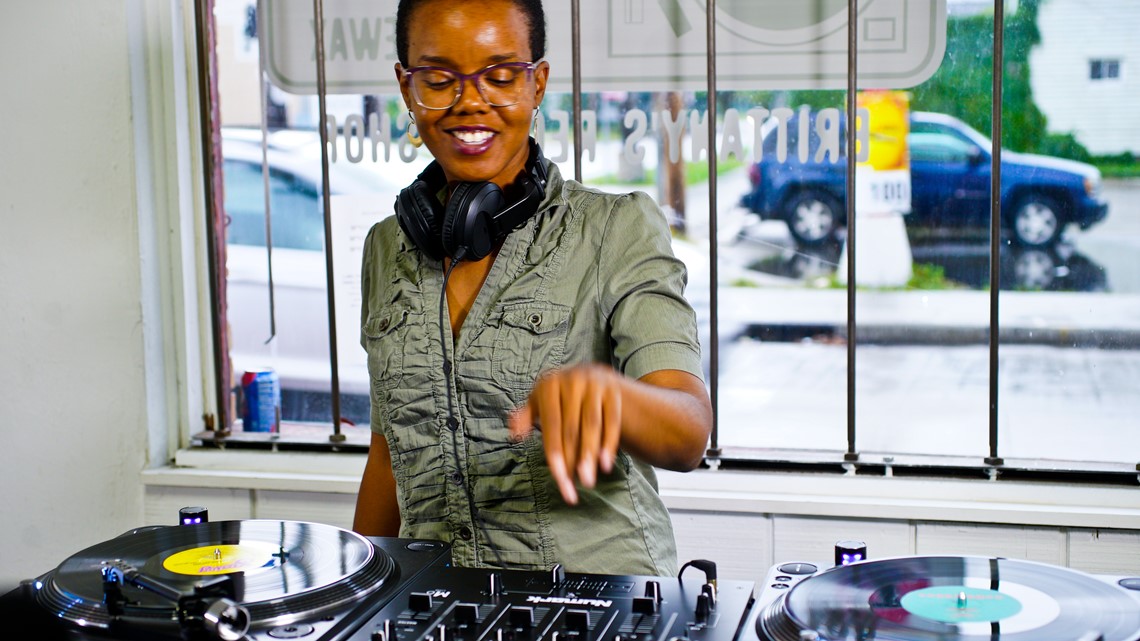 All her hard work has landed her with a few big nods from Cleveland. She was just awarded the Verge Fellowship from the Cleveland Arts Prize, and FreshProduce just won the title of "Best Hip-Hop artist" from Cleveland Scene's 2019 reader's choice competition.
Benton had many jobs before becoming a full-time Spanish teacher to fund her DJ career. She used to work at a car dealership, and as a blackjack dealer at Jack's Casino.
"I feel like everything I've done up until now, put it all in the pot and let it simmer. And it's been tasting good!"
While those titles hold a lot of weight, it's never been about her own status. Benton is just grateful to create beats, and real change, in her own community.
"As long as you have people skills and know your stuff as far as like good music, you'll always have a place in the game," she believes.
HARDWORKING CLEVELAND" is WKYC's digital web series looking for the hardest workers in town. Are you a hardworking Clevelander? Email hardworking@wkyc.com "