CLEVELAND — Here it comes… get ready.
There it is folks! As I write this, it is now 2:22 on Tuesday, 2/22/22. THAT is pretty weird looking moment in time, and it just happened. Woo!
I'll be honest: Now that it's over, I don't feel like my life has really changed all that much, but then maybe my expectations were a bit high. After all there's nothing particularly meaningful or historically remarkable about today.
It is the birthday of George Washington and James Blunt, obviously both heroes. But for the most part, 2/22/22 is just a cool looking date. You know, because of all these twos. I mean, just look at them all!
This date also reads the same backwards and forwards, so if you're someone who's really into palindromes, then this date I REFER to is next LEVEL, has been on your RADAR for some time, and you're revved up REDDER than a RACECAR engine, MADAM.
So, how are people commemorating this most Super of all Twos-days? Well, Google got in on the act. Users who type "2/22/2022" into the search bar will be greeted with a celebratory message and a flurry of confetti, which is probably adorable for everyone except those of us trying to do research for this story today, in which case it is borderline harassment.
I could only find two major businesses offering deals: Grubhub users who enter the code 22222 today will receive 22% off their purchase, and you can get 22% off your Burger King order if you sign up for their Royal Perks program, which frankly sounds like a lot of hassle to save a little money on food that's already pretty much free.
Here's a nice thing some folks are doing locally: Students and staff at Independence Primary School celebrated 2-22-22 by dressing in their best ties, tiaras, and tutus while asking everyone to donate two canned food items to the St. Michael Independence food pantry. Way TWO get in the spirit, kids!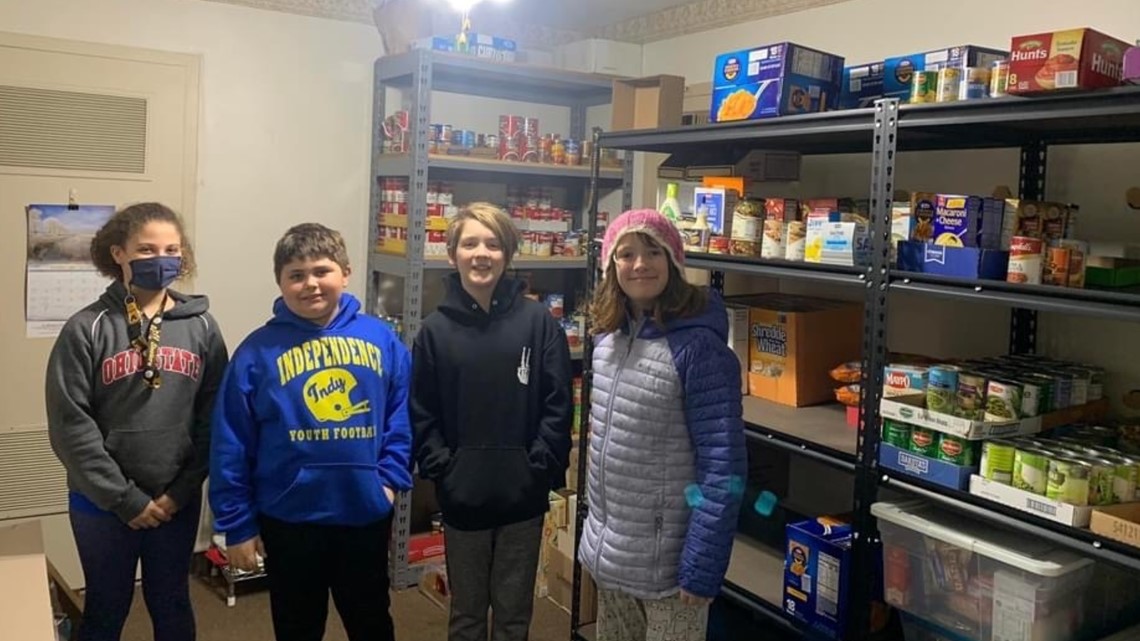 Many people consider this to be a lucky day, and particularly a charmed day to get married, The Akron Municipal Court performed off-site weddings today at The Hower House Museum, and 11 different couples decided to tie the knot and make 2/22/22 their hopefully lucky and if-nothing-else-easy-to-remember wedding anniversary.
I spoke with local astrologer Catherine Urban to find out if there's anything special about today's date according to the stars. She told me that the number two represents partnership, and that the idea of duality or two different perspectives is significant for many people. Hey, opposites do attract!
Of course, many argue that there is nothing magical about today's weird date and that any relevance we assign to it is on us. The term Apophenia refers to the tendency to perceive a connection or meaningful pattern between unrelated or random things.
Human beings have an enormous capacity to find meanings and connections in things. It's a legitimately useful survival tool that serves us well, but it's also not something we can easily turn off, which is why when we see a wacky looking date like this one, our brains just assume that it must be consequential in some way.
And if we can't figure out what that is, we'll just manufacture our own meaning for the occasion.

Speaking of, did you know that in addition to it being 2/22/22 AND Taco Tuesday today, it is also National Margarita Day?! I mean, come on. That can't just be a coincidence right? I choose to interpret that as the universe telling me that I'm late for Happy Hour at Luchitas, so I must take my leave.

Happy Super Duper Twos-Day everybody, and be safe out there, because tonight the Deuces are Wild. This is Mike Polk Jr. for 2+2-1 News.