CLEVELAND — Warmer temperatures and a world in bloom. These signs of spring are also signs for anyone considering adopting a pet because this might be a good time to do it!
Animal shelters typically see an uptick in traffic this time of year as kennels across Northeast Ohio report their numbers of pets are rising.
"I swear that when you bring an animal home from a shelter or rescue, they're just very grateful. And they are always going to be a loyal companion," said Brenda Evans of the Cleveland APL.
The facility has dozens of furry faces and wagging tails waiting to be adopted, but that "fur-ever match" requires some thoughtful homework first.
"It's really important to consider the energy level of the animal, your activity level of your family. So you want to make sure you're matching those two and not setting yourself up for disaster," Evans said.
Disaster can be a big rambunctious dog around small children or senior citizens. Making sure that energy level matches is key!
Also, what's your lifestyle like? How much will you be home? Do you work from home, or spend eight hours away at the office? How much time can you commit to spending with your pet?
"Puppies and kittens are a lot of work. I don't know if everyone is all in for the amount of effort that is, but it's like a newborn," Evans said, acknowledging that puppies and kittens are often the first to be adopted.
For Lemma Shaffa, a self-described "dog person," she knew her apartment and active lifestyle wouldn't be a great match for a pup. So she is a cat owner for the very first time.
"I'm a busy person and cats are more independent. A dog is life having a child," she said.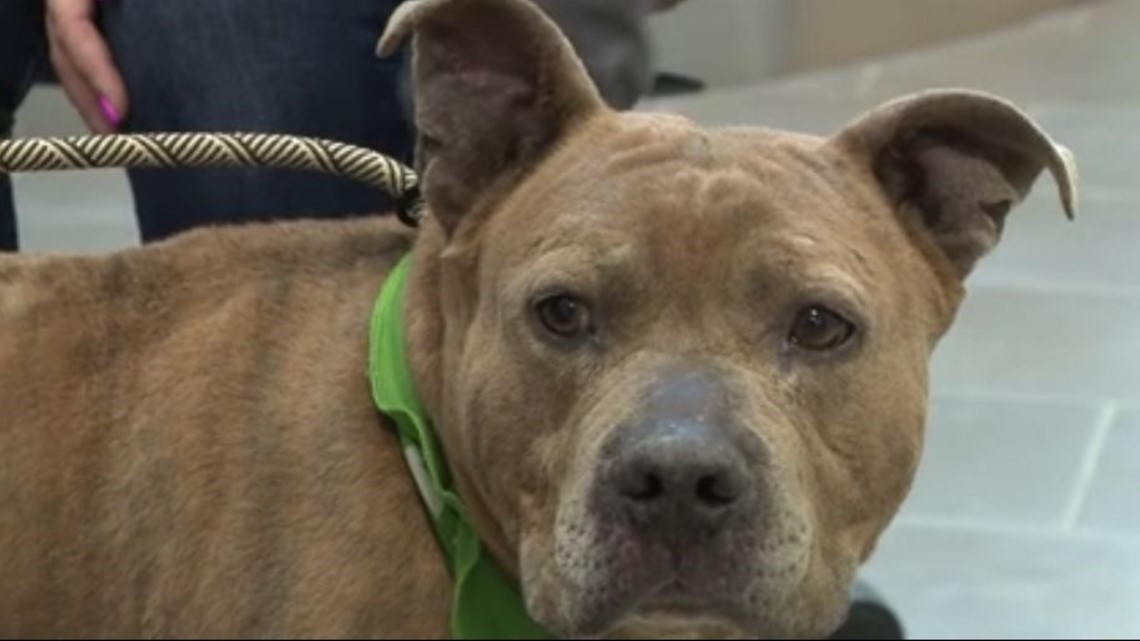 The staff has love and affection for all creatures that come into the APL, but there is undeniable gushing when they talk about Tony -- a 6-year-old master at fetch and hambone champion. When he's not charming you, he's content with lots of butt-scratches and napping.
Tony has been at the APL for quite a while, but he's the staff's pick for "instant mood booster." They hope someone will take a shine to Tony soon, and make him their fur-ever companion.
Evans says senior dogs are the hidden gems.
"You get more of a mellow, well-rounded animal that isn't full of surprises. I am a big fan of these seniors," she said.
You don't have to feel the pressure of knowing all the questions to ask. The Cleveland APL has a survey they have every potential adopter fill out, which will help them to help you find the very best fit.
Editor's note: Video in the player above was originally published in a previous pet story on April 6, 2022.