LORAIN COUNTY, Ohio — If you've ever lost a pet, you know how frightening the experience can be. Even the most attentive owners can have a cat or dog sneak out the front door when a guest arrives.
You hope it never happens, but a little bit of pre-planning can improve your chances for a happy reunion.
First: Microchip your pet. We can't say it enough. If your pet is microchipped, it can be scanned by animal control, a shelter or vet's office and returned to you quickly. Assuming your dog has slipped out of its collar, that license is a quick return ticket home. Why not do all that you can now, before your pet goes missing?
Next: Alert your neighbors. Contrary to popular belief, most pets don't hightail it for the state line. Instead, there's a good chance they're close by, taking in new smells or instantly regretting their decision to flee. Cats will typically hide out in a safe spot, such as under a porch or deck, or under a parked car. Neighbors will know the good hiding spots in their yards and can help keep an eye out for your pet.
Posters: Put up posters around your community. Include a recent and clear photo of your pet, where they went missing and any distinctive markings. Include your phone number. Don't, however, include your pet's name. Why? We'll explain that a little later.
Use social media: "I always tell people there are a hundred different Facebook sites out there that are really, really good right now, posting them up on social media is key at this point -- tantamount to finding your animal," said Greg Willey, Executive Director of Friendship APL.
Social media is what helped reunite Tracy Boyer Isenberg with her cat, Oreo.
"My own cat ran away on the day my son was graduating from college in Columbus. So we looked for as long as we could -- and then we had to go to Columbus," Boyer Isenberg said.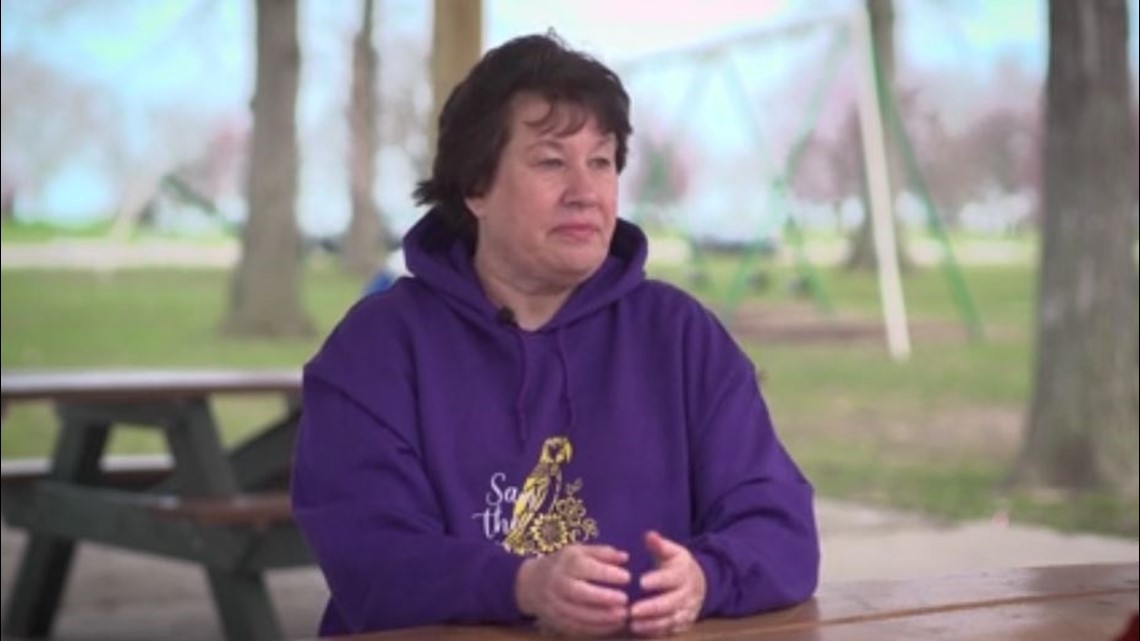 She also happened to be one of the new administrators for a popular Facebook group called "Sam The Parrot." Started by a man, who lost his parrot, Sam, the group has reunited countless pets with their families throughout the years. It took three months, but finally Boyer Isenberg was contacted through the site that Oreo had recently turned up at a house several miles away. He'd lost some weight during his escapade, but otherwise was in fine shape. Boyer Isenberg speaks proudly of the site she helps run.
"There are over 33,000 followers on the page and they are really what makes it work. They network and are watching everywhere to match up pets."
Lastly: Don't chase a loose dog and don't shout its name. Experts say dogs may resort to "fight or flight" when they are scared or stressed. Even if your dog is laid back, if they're on the loose and get into strange territory – it may trigger a fearful response.
According to the Missing Animal Response Network: "There's a reason why one of the worst things that you can do is call out to a stray dog or panicked dog. The reason is that it's likely that other people (who encountered the loose dog) have already tried to capture him and calling him has become a 'trigger' that causes him to automatically bolt in fear, when anyone including his owner, calls him. In many cases, people have tried to call the dog as they looked directly at it, an action that is dominant, and frightening to a dog that is in the fight or flight mode."
This also explains why you wouldn't put your missing pet's name on a poster.
So, what should you do? Trying to lure your pet instead.
If your dog is still in sight, or you spot your dog after it has run away, take these steps:
Get low or lay on the ground
Avoid eye contact
Speak softly with a calm voice, don't say their name
Remain calm and use submissive body language
Don't reach for your dog. Allow them to touch you first
Give your dog time to recognize your voice or smell
Try offering tempting treats, especially those that have a powerful smell to draw them closer
No one wants to see the day when their beloved pet goes missing, but by taking a few precautions and having a plan of action, you can improve your odds for getting that family member home, safe and sound.