MENTOR, Ohio — Are you looking for a new pet?
There are two dogs waiting for their forever home that have both been living in shelters for more than three years.
The Lake Humane Society said these long-term puppy residents – Barklee and Flip – were both transferred to their Mentor location from a partner rescue after being saved from separate instances of neglect.
"Both spent at least three years chained up outside, unwanted and unloved," Lake Humane Society officials said Friday.
Here's more about each dog…
BARKLEE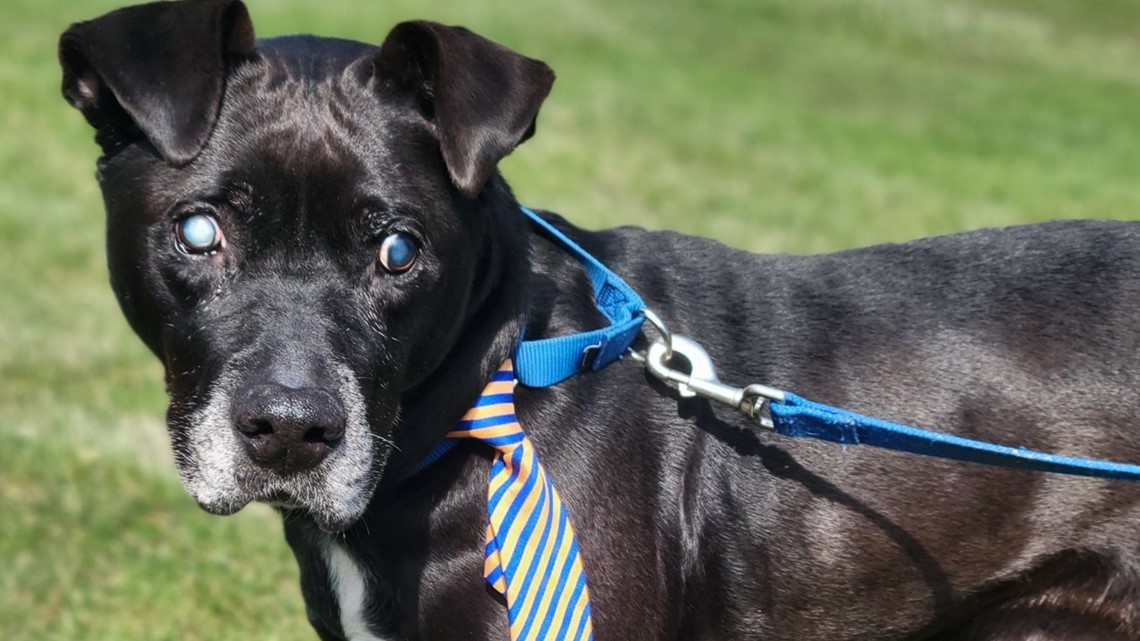 Barklee is believed to be 10 years old. He's a black American pit bull mix "with the cutest white spot on his chest." He has spent more than four years of his life moving between shelters.
"Barklee is completely blind, so he relies not only on his other senses, but also his big heart and intuition to assure that he is safe and loved," Lake Humane Society officials said. "Despite the obstacles he has faced, Barklee is very brave and willing to go on adventures and catch on to new routines. He is tremendously smart, housebroken and with some time and patience, will make himself right at home, so long as his humans are nearby."
They also suggest that Barklee may require a few visits with his new humans before fully gaining their trust, but once he claims you as his own, he will be your loyal shadow and request constant cuddles.
"To whomever gives this boy the home he deserves, Barklee promises to provide an unbreakable bond that will be forever cherished."
FLIP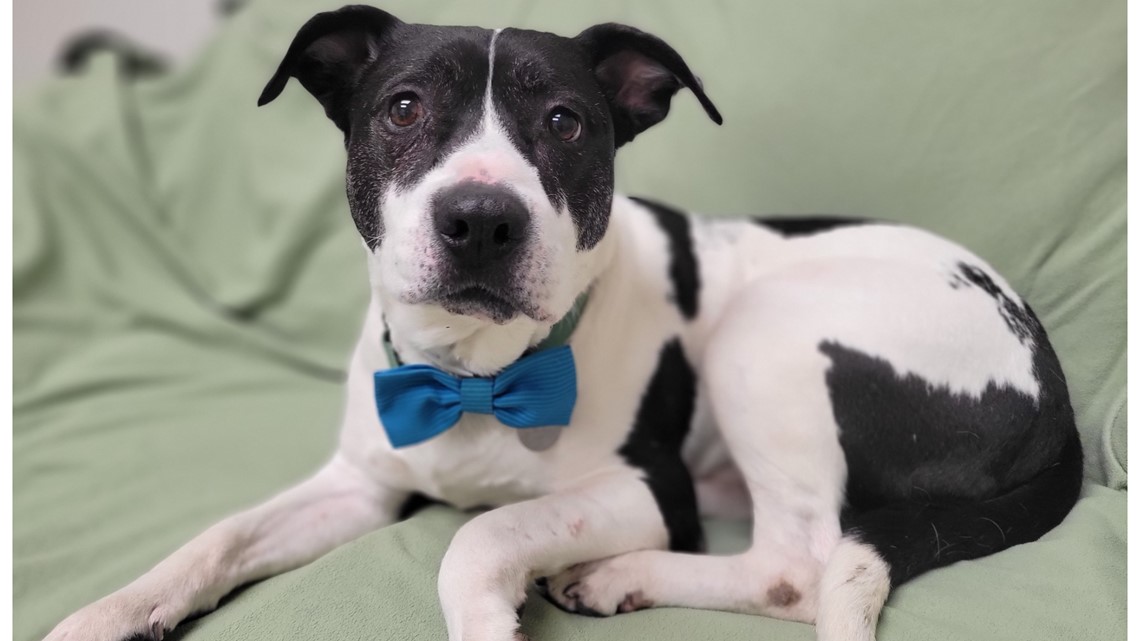 Flip is a 6-year-old large mixed breed "with the most adorable black spots," but it takes him some time to warm up to new people and environments due to his past experiences.
"Once he comes out of his shell, he's the sweetest boy you'd ever want to meet," according to the Lake Humane Society. "He would like nothing more than to spend his days laying on the couch and napping with his humans. He has spent many years around countless dogs and while he may enjoy their company, Flip has decided that it's time to find a home where he can be the only dog."
Officials say Flip would prefer a calmer home that is willing and able to make up for lost time and catch up on all of the love he's been missing.
HOW YOU CAN ADOPT
Interested in having either of these dogs join your family? You can learn more about adopting them HERE.
You can also contact the Lake Humane Society's Adoption Counselors by e-mail at adopt@lakehumane.org or by calling 440-951-6122 ext. 100.
Editor's note: Video in the player above was originally published in a previous pets story on April 20, 2022.