MENTOR, Ohio — In December, a good Samaritan took a young dog to the Lake Humane Society that was found in need of urgent medical treatment. The dog, Sparky, had been without food or water for an uncertain amount of time and was on the brink of losing his life.
Now, Sparky needs a forever home and is available for adoption. The 1-year-old pitty mix has been through quite a bit, but the 43-pound pup is described by the Lake Humane Society as fun, energetic and loveable. Officials note that Sparky would do best with an active family that would love to have him accompany them on all their adventures.
When Sparky first arrived at the Lake Humane Society, he was evaluated by the medical team who said he was dehydrated and emaciated. His condition was rated as a two out of nine -- with one being the worst. Sparky had a number of infections, including an upper respiratory infection and whipworms.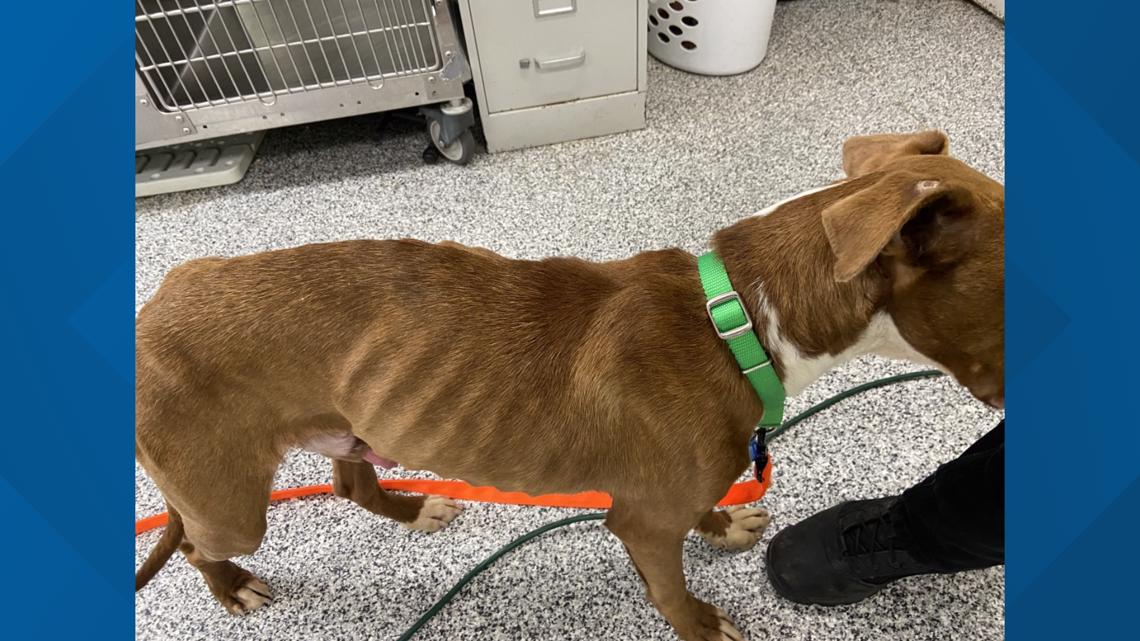 Sparky's medical expenses have been covered in full thanks to donors, according to the Lake Humane Society. Since he arrived at the Lake Humane Society, Sparky has been put on a high-calorie prescription food diet and has gained more than 10 pounds. The medication has helped to cure his infections and his other medications have helped with other conditions, too.
If you're interested in adopting Sparky, check out the Lake Humane Society's site by clicking HERE. You can also call the Lake Humane Society's Adoption Counselors at 440-951-6122 ext. 100.
Editor's note: Video in the player above was originally published in an unrelated pets article on Aug. 23, 2021.