NOVELTY, Ohio — We're in the homestretch of Clear The Shelters 2023, working to find homes for so many deserving animals. A lot goes into the campaign - from you at home, to the people inside these shelters making it all happen: we're talking about the volunteers.
We recently met one family who goes above and beyond for our 4-legged friends.
Meet three members of the Morton family: Mom Tiana and daughters Seaenna and Ariana. They're humble, but we're going to brag about them anyway.
"We were very surprised. I don't think that we even knew it was a thing when we went and showed up," Tiana said.
And they have shown up in a big way for Rescue Village in Geauga County in the three years they've been volunteering. With more than 13,000 service hours logged, Tiana and her daughters earned Volunteer of the Year Honors for 2022.
"We'll pretty much do anything," the family told us.
And that includes walks, cleaning, feeding, helping at events, outreach -- you name it.
But the Mortons are partial to one aspect, in particular: "We thought this - being a foster parent for a Rescue Village - was a great idea," Tiana said.
The Mortons have fostered over 100 animals - from cats, litters of kittens, adult dogs and puppies too. They're pros at bottle-feeding, making them a good fit for some of the more challenging cases.
"Pretty much any scenario, we've tried to challenge ourselves and take it on and see what we can do to help out."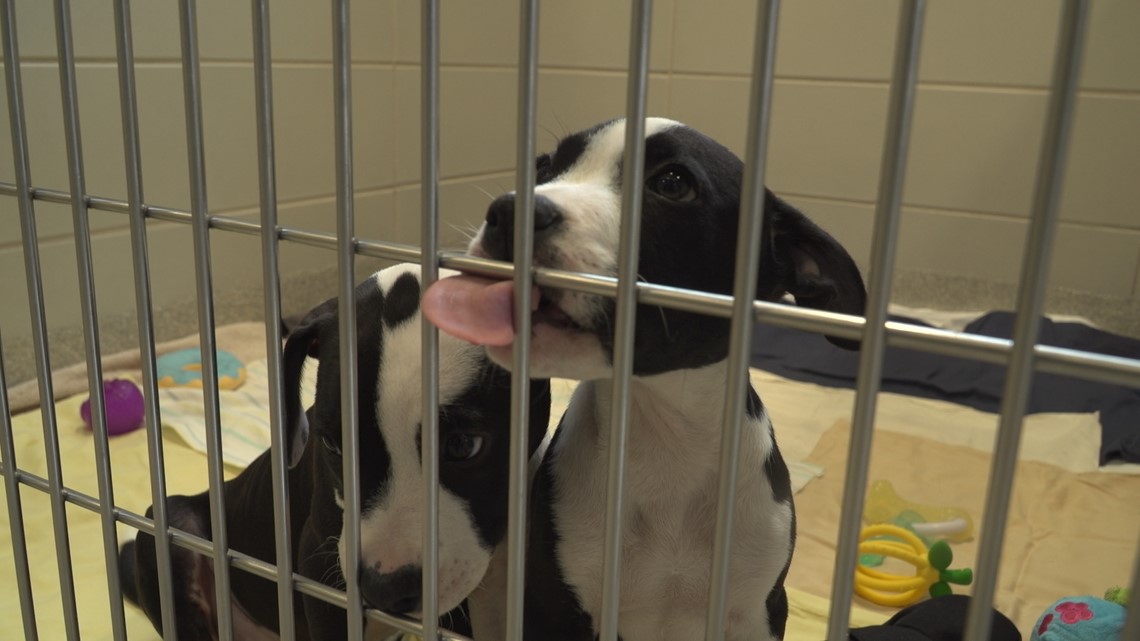 "We have over 140 animals in our system at any given time. It's a lot of creatures to take care of throughout the year, and the volunteers are a key part of that," according to Kenneth Clarke, CEO of Rescue Village.
Its volunteer program started 50 years ago. And in the past few years, its foster program has grown - from accommodating about 500 animals a year - to last year's roughly 1,200.

"Shelters are very important. They provide that shelter for animals, but that foster experience for those animals socializes them. It creates a more adoptable animal because they've got that socialization and that training and that interaction with a lot of times other animals, not to mention the people," Clarke explained.
Yes, the Mortons say, it is hard to see their foster pets go. They get asked that question all the time. But their hearts and heads are focused on the same worthy goal.
"To give these animals the love that they need, help them move on so they can be someone else's good pet when they get there," said Tiana.
We've listed volunteer opportunities at our Clear The Shelter partners below:
Related Stories: