MEDINA, Ohio — The pleas for help started in early July.
Rescue veteran Lily Gabriel was among dozens of people tagged over and over in social media posts.
"And I said no to everybody who tagged me," Gabriel said.
Not because she didn't want to help. Gabriel said "no" because she didn't think she could.
Adoptions are still happening at a good pace, however they can't keep up with the number of animals that are being found as strays, or surrendered. It's a crisis across the country. Alleycats & Aristocats sees the problem firsthand.
But then Gabriel got a call from a longtime friend in the rescue community, trying to find help for a large number of cats in Guernsey County, about two hours from Medina.
"She said, 'this is so horrible.' She said, 'the cats are going to be euthanized.' And she said, 'Lily, I called and if we intervene - they won't - they won't put the cats down.'"
The Kimbolton Kitties as they affectionately became known, had lived with their owner, roaming his property in the tiny town of Kimbolton. Sadly the man passed away with no plans in place for the care of his cats.
And there weren't just a few cats. There were dozens.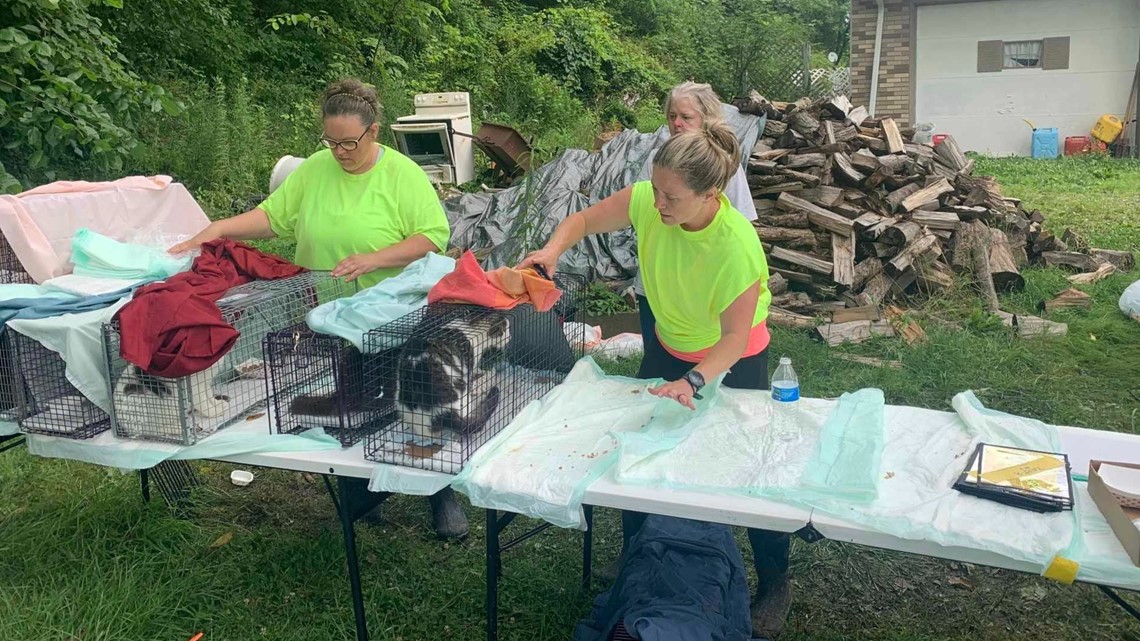 "They were saying at that point that there were 40 to 60 cats," Gabriel said.
She also learned the cats were largely social, friendly and accustomed to human interaction -- making their adoption chances much better.
With permission from the Alleycats & Aristocats Board of Directors, Gabriel went to work.
Rescues across Ohio converged on Kimbolton, setting traps and assessing medical needs. Some cats would be easy to trap, they often came running when cars pulled into the driveway, ready to jump in and go for a ride.
The coordinated efforts were amazing. Rescues without the ability to take in cats, took charge of fundraising, or made calls to find available vet appointments, or helped gather up enough carriers.
Those that could, worked with volunteers to find available space.
"Several rescues only took one cat. But then there were a couple that said, 'we can take 3. We can take 5.' You know, and then down the line we had another trip, and then rescues would say 'Okay we can take a couple more. It was really amazing."
The final total -- over 80 cats. It's a number that quickly grew out of control because Gabriel said none of them were spayed or neutered.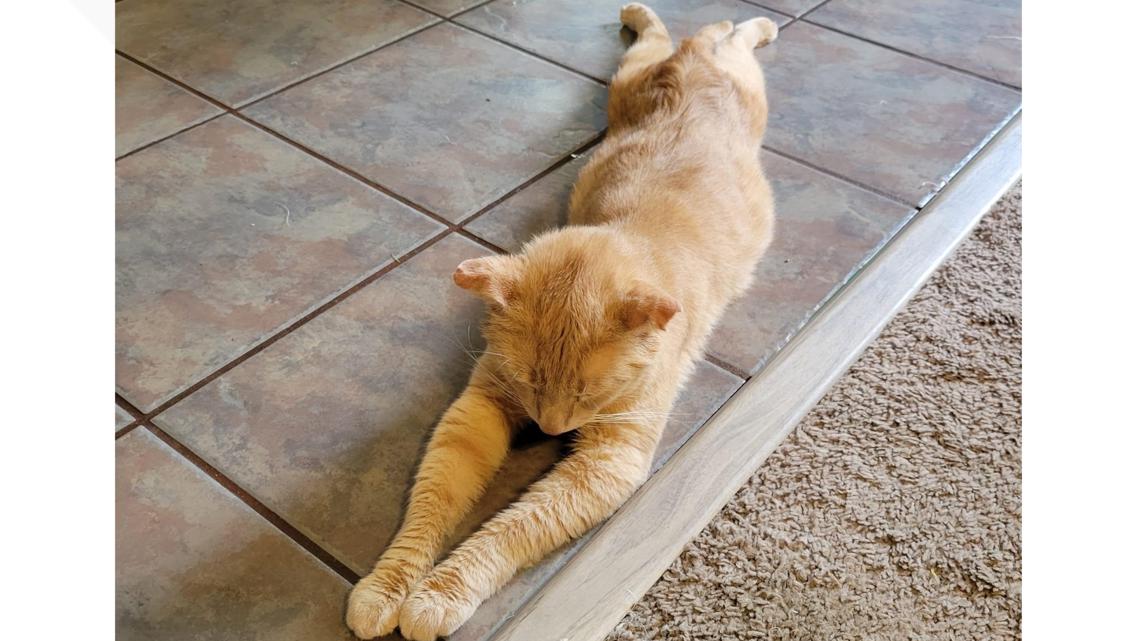 The Kimbolton crew includes Hemingway, Maya Angelou and Alice Walker. As for Edgar Allan Poe - he's already found a family.
Sarah Braz visited with friends, not intending to adopt. But she quickly bonded with the playful black cat.
"One of the girls we were with picked him up and was like, 'oh, this kitty is so sweet!' And I was like, 'Let me hold it.' And then I found myself an hour later - he was still sleeping on my shoulder," Braz said.
It is a happy ending to a tale of cats in peril -- who now have their nine lives to live.
"It was so worth it. We've gotten so many of those cats placed and it's what so important to me about rescue - is forming relationships with other rescues too," said Jennifer Doyle Executive Director of Alleycats & Aristocats.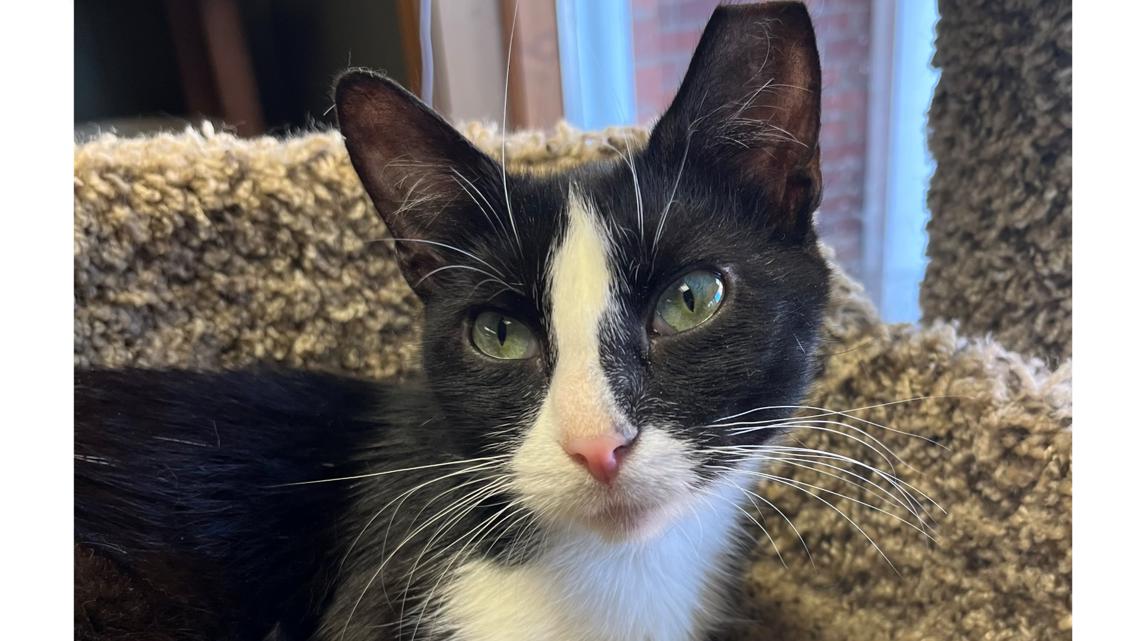 This weekend marks the official opening of the new Cats Off The Square Location, since it changed locations. The hours are 11am - 6pm on Saturday and 11am to 4pm on Sunday. Kitty Town coffee will be served.
Cats Off The Square is at 620 E. Smith Road, Medina, OH 44256.
There is also Tats for Cats fundraiser is at Mission Possible Animal Hospital, Sunday October 1st from 11 a.m.-8 p.m. Seven local tattoo artists will be on hand, the cost is $100 per tattoo. There will also be tarot card readings, live music, food by Cafe Avalaun, as well as local vendors.
Below you will find many of the northeast Ohio rescues, organizations and individuals that took part in the Kimbolton Kitties project. Many could use your help. Please consider volunteering, fostering or donating:
More from 3News: