SUMMIT COUNTY, Ohio —
Do you believe in love at first sight? You will after meeting China, a "silver single" ready to mingle with a family to call her own.
This Pitbull mix came into the Humane Society of Summit County, after a good Samaritan found her running along a highway. She was in rough shape at the time, battling some skin issues and malnutrition. But with great veterinary care, and lots of love from the staff, China is a far cry from the sad pup she was last fall.
"She has such a good personality. She's a really, really sweet, well-rounded dog," said Kenna Casto, an adoption specialist for the Humane Society of Summit County.
"She has gained weight. She looks so much healthier. She looks 10 years younger!"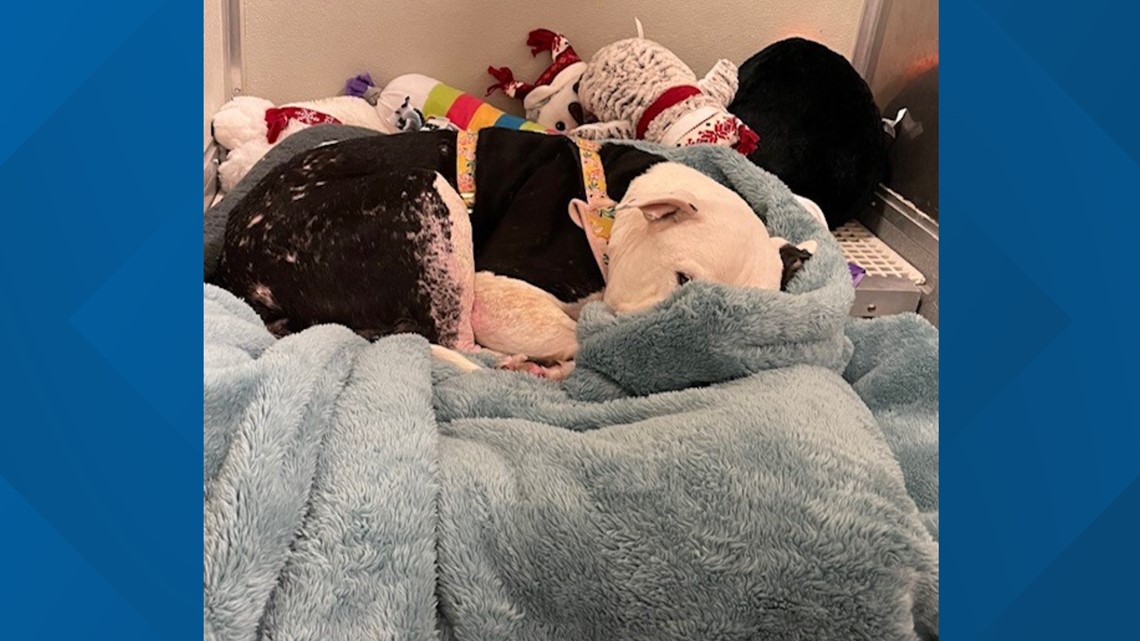 At Ready Pet GO we're all about helping sweet souls like China, find their love match, so let's get started!
China is about 8-9 years old, a senior, but with the heart of a puppy, who loves a good tennis ball or stuffed toy. China's never met a fluffy bed she didn't love.

And this mature gal is a proud foodie!

"She loves hot dogs. All the good stuff. None of the 'milk bone.' She likes the high value treats," said Casto.

China's dislikes: kennel life. This girl is built for a nest to call her own.
She's also best suited for a family with older kids. Other pets? She's open to the idea, but slow introductions are best.

"She's lovable. She's personable. She enjoys just being with you," said Casto.
To learn more about China, head HERE.
To check out other animals up for adoption at the Humane Society of Summit County, head HERE.