CLEVELAND — Are you ready to "bite the biscuit" and adopt a new dog? Or did that shelter kitty capture your heart? We hope so! A pet enriches your life in so many ways.
But as excited as you are to bring that new furry family member home, there are some important do's and don'ts for at least the first few weeks. For as much as you want to show off your new pet, this is not the time.
"Where we're not going? It's pretty much everywhere. Short walks in your neighborhood and hanging out in your back yard and in your home are really great things to do. It helps them learn where home is."
We went to Valarie Ross, Certified Dog Behavior Consultant and owner of Sits 'n Wiggles dog training for some advice.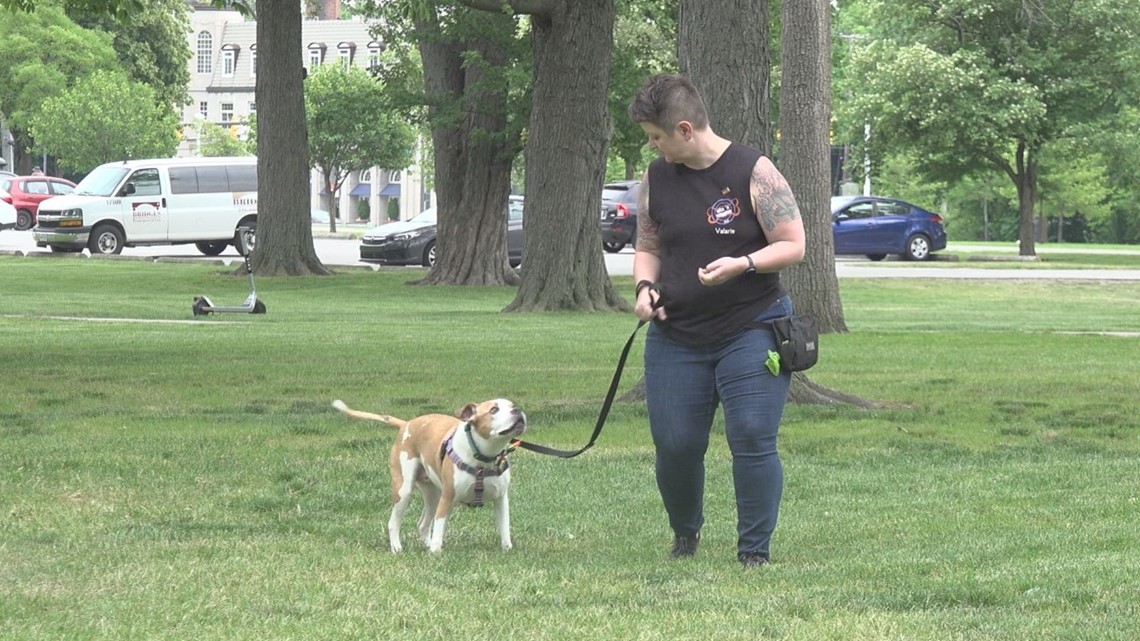 She says all pets go through a decompression period when they are transitioning from shelter life to home life and your routine. This is a stressful time for them. This period of time generally lasts a few weeks, or a few months. But it's important to limit your new pet's interaction with other people and pets outside your home.
"So we're not gonna take them to a barbecue. We're not going to have a party at our house for at least a few weeks. We're just gonna try and chill out at home, be quiet and just rest really," Ross said.

Safety should be top of mind, too.
This is the time when many new pets go missing -- and that "flight" instinct kicks in. Ross recommends making sure all doors and windows are secure.
Keep dogs leashed -- even in fenced-in back yards. She likes a martingale collar and a waist leash for added security.
"And then I still walk my dog with the regular six-foot leash attached to the harness. But we have this backup system just in case they get spooked or we drop the leash. For some reason, the dog can't get away from us."

Inside the home, Ross says provide enrichment -- like Kongs, licking or snuffle mats or puzzle toys, which also serve as de-stressors!
And if your new pet is joining other pets in your home, Ross uses this guideline: Smell before see. See before interact. A baby gate in a home, with a heavy blanket draped over top can allow two dogs to smell one another, before they can see each other. After they adjust to the smell, you can remove the blanket for gradually increasing periods of time. The last step is interaction. Limit time, but gradually increase.
If you run into any hurdles, a certified behavior consultant can help.
Editor's note: Video in the player above was originally published in a previous pets story on Aug. 13, 2022.