MANTUA, Ohio — You are guaranteed a cheerful greeting when you visit Parrot Hope Rescue in Mantua. The warm welcome comes not just from dedicated volunteers, but countless parrots who reside here, like Blue.
She is a stunning and chatty blue and gold macaw, who came to the rescue when her owner became seriously ill. Sadly, Blue's owner has since passed away.
Director Tammi Kraynak showers all the birds at the rescue with love, kindness and patience. Especially Blue.
"I think it's the bond you have with them," she explained. "They're so intelligent and they come so attached to you. Like, you start to understand them, they understand you."
Kraynak's love for birds dates back to her teenage years when she had her first as a pet.
Years later she has helped create a remarkable rescue with outdoor aviaries during warmer months to mimic the parrots' natural habitat as closely as possible.
"We figure these birds are from the rainforest, so we try to make it as real and as natural as possible. Feels like the rainforest to them. And I see that they do so well. Many of them never see the great outdoors. And once you bring them here, their behaviors change and they seem to do really, well and thrive," Kraynak said.
The parrots are surrendered for many different reasons. The team at Parrot Hope Rescue makes it a rule not to judge. Their sole focus is finding the birds a forever home and to support them -- as well as their new families -- every step of the way.
One of the biggest considerations when adopting a parrot, is to understand how long they can live. Sixty to 70 years is common. Macaws can live into their 80s.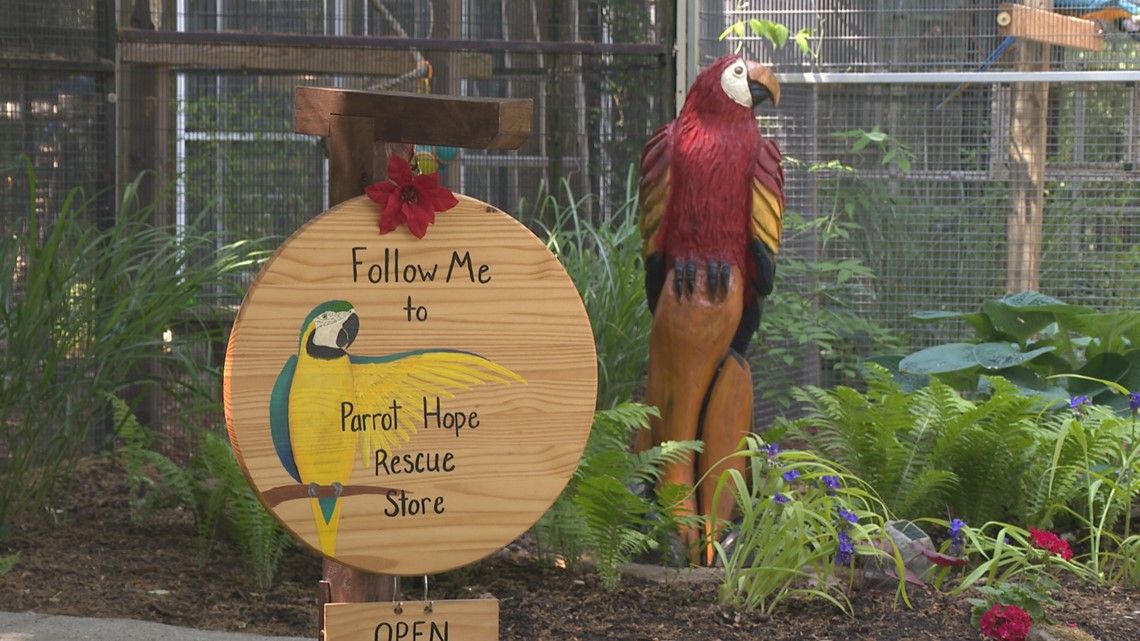 "They're outliving their owners and there's no plan in place," said Kraynak.
Regardless of the circumstances, the parrots are welcomed, given high-quality food, enrichment, medical attention, human attention and love until they are matched with the perfect home.
Volunteer and Board Member Shelly Lamb introduced us to some of the 40+ birds up for adoption.
"This is Sydney. Sydney is a Timneh African Gray Parrot. These particular birds are very intelligent. They are well known for being great speakers," Lamb said.
Education is a very big component of Parrot Hope. Everyone who is approved for adoption gets free classes on care and education. They stay connected with adopters, providing advice and encouragement as needed.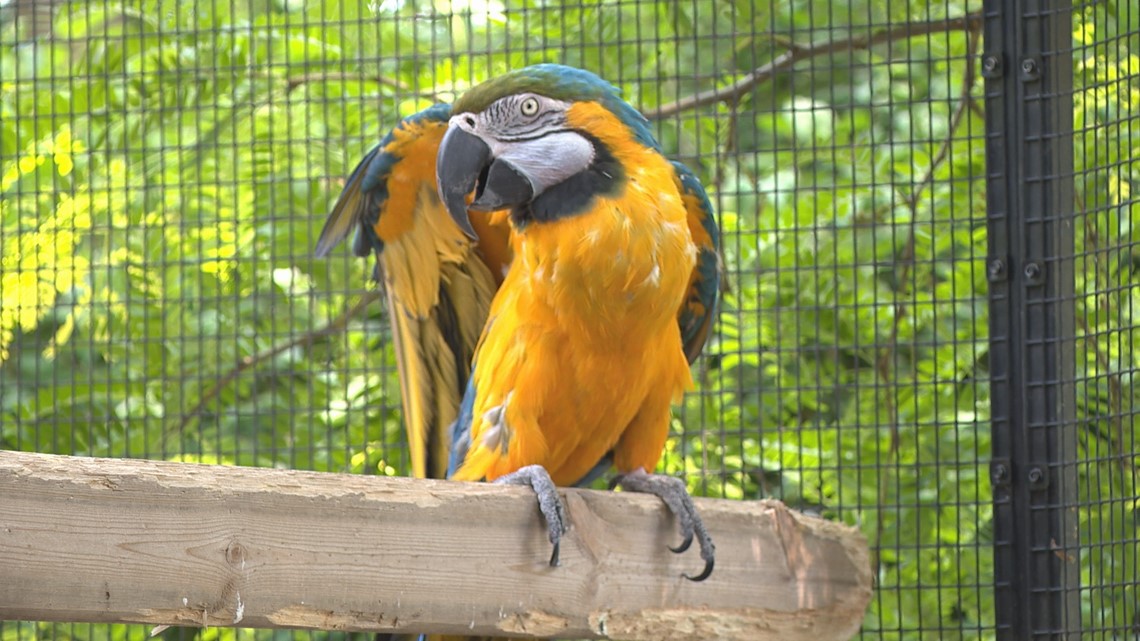 "This is a red-crowned Amazon. We have several Amazons in our program right now that are available for adoption. They're really cool birds," Lamb said on our tour.
Having a parrot takes time, the right environment and the understanding that it is a long-term commitment. If you are the right fit, Parrot Hope volunteers say the rewards are immeasurable.
"They are such wonderful companions and they give so much back."
To learn more about Parrot Hope Rescue, head HERE.
As a 501c3 Parrot Hope Rescue relies on donations. If inclined, you can find a donate button on their home page.
MORE FROM 3NEWS...