SAN DIEGO — On Ready Pet GO! we love to "shout out" working dogs in action -- especially K-9 dogs trained to assist law enforcement. Some are trained to sniff out narcotics and explosives, but a newer "breed" of K-9 on the beat is trained to detect the scent of another very dangerous predator.
Willow is a 4-year-old English Labrador. She's playful, energetic and loves her human companions.
"Willow comes in and she's just happy to see everyone. She runs from cubicle to cubicle to say hi," said Detective Tami Mason.
"Usually, it's the stuff that has been hidden or overlooked that they really don't want us to find," said Ron Burleson, a senior investigator for the San Diego County District Attorney's office and Willow's handler.
It's hidden hard drives, thumb drives or even Micro SD cards, that investigators may have missed while conducting search warrants.
As an electronic-scent detection dog, Willow's nose is trained to recognize a distinct chemical compound commonly found on computer accessories.
"She found a USB drive in a big plastic bin, so she obviously is a fantastic tool and sometimes she finds that smoking gun we are looking for," said Garrick Nugent a Task Force Commander with Internet Crimes Against Children.
Willow works with ICAC, and is one of about 100 such dogs in the United States.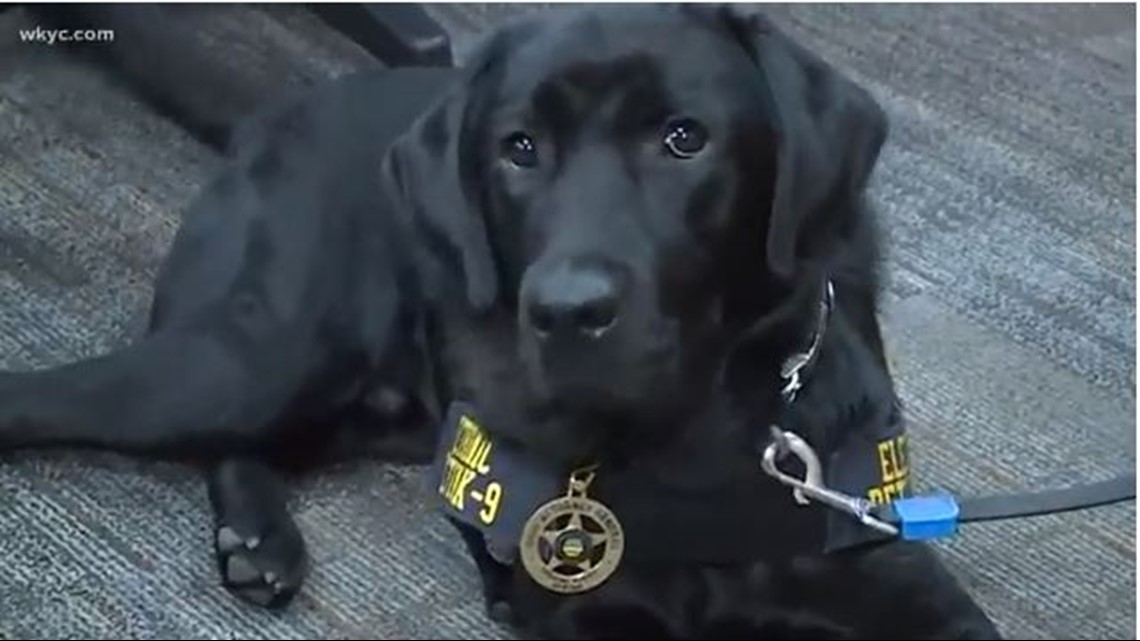 There are six ESD dogs in Ohio, including "Diana" who works with Cuyahoga County's task force. There's also "Wren" in Huron County. Then there's Reptar, who Gov. Mike DeWine introduced back in 2017 when he served as Ohio's Attorney General. The Labrador Retriever works with the Bureau of Criminal Investigations.
Many times "cyber sniffing" is the second occupation for these dogs. A number of these Labradors have come into the program after being unsuccessful at guide work.
But their high-energy nature and strong retrieval capabilities make them a perfect fit for electronic-scent detection.
The reward these K-9s get from their hard work? A lot of love for a job well done.
She's not only a great detection dog, but a great wellness dog to have inside the ICAC unit. When detectives get done looking at illicit imagery of children for cases, Willow is there to provide comfort and support.
Editor's note: Video in the player above was originally published in a previous pets story on Nov. 9, 2022.