STOW, Ohio — Northeast Ohio shelters and kennels remain full of pets with enormous potential, all waiting for their forever homes. And their stories don't end once adopted. At Ready Pet GO! we make no bones about it. We love to show off what some of these amazing rescue animals are doing in their new lives.
And, what about Jack? Also a City Dogs alum, who has gone on to be the "face" of a new Ohio license plate, proceeds from which go to spay and neuter costs for stray animals.
Editor's note: Video in the player above was originally published in a previous Ready Pet GO! story on Aug. 31, 2022.
Well, hold on to your harnesses, and get ready to meet 4-year-old Van Zant! You know you've reached rock star status when you have your own decal!
"I think rescue dogs have the capability of doing a lot of things they put their minds to, you just gotta focus that energy in a certain way."
Cass Koch has certainly focused Van Zant's energy. She adopted him about two years ago from City Dogs. At the time, he was nothing like he is today -- but she saw something in the American bulldog/beagle mix.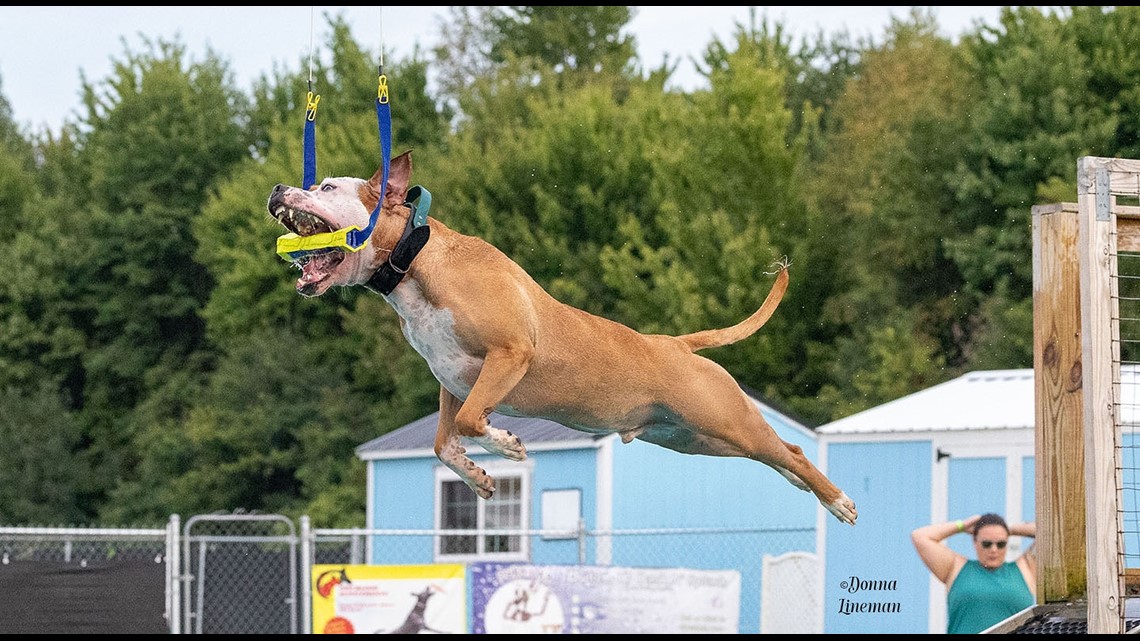 "When I got him, he was really emaciated. He had skin issues, and he was an extremely dog reactive. He would see a dog from hundreds of yards away and he would freak out," Koch recalled.
It helps that Koch is a certified professional dog trainer, a certified trick dog instructor and also has a degree in animal behavior. Her business is Focus Dog Training.
When it comes to working with all dogs, she is a staunch advocate of positive reinforcement.
"I just like to create the happiest dog possible, and I don't want my dogs to go through anything more than they have to. So, that's why I use positive reinforcement because they can learn just through getting it right over and over and over," she said.
She worked to help Van Zant get over his reactive issues. It took steady, consistent work. And he now helps as she trains other dogs facing similar issues.
So, how did Van Zant become a dock diving dynamo?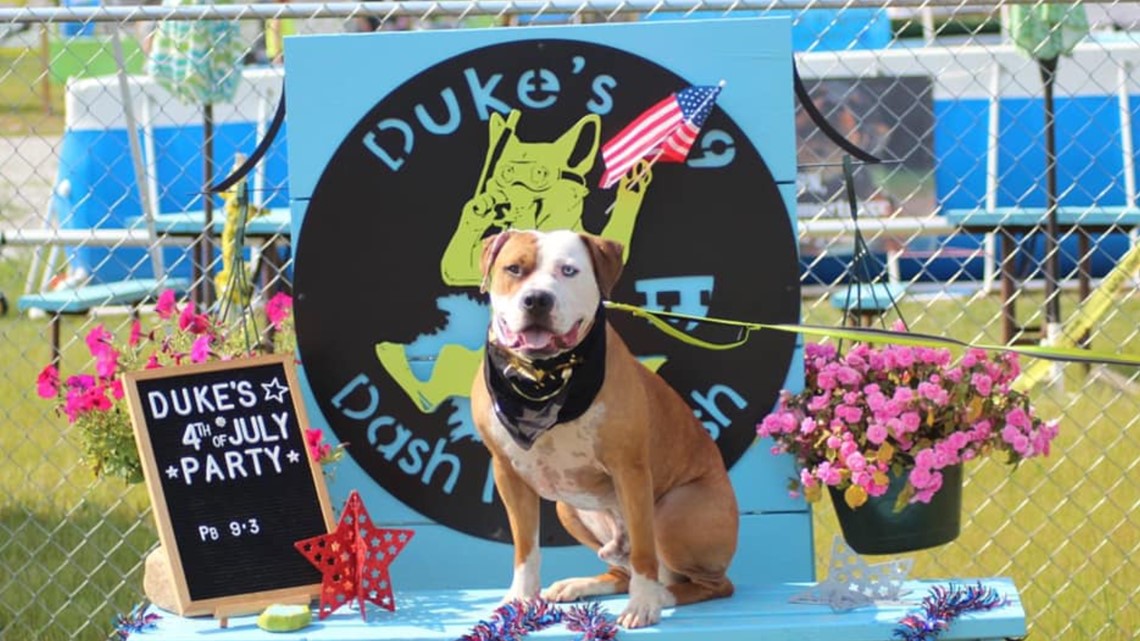 Koch and her family camp every year near a lake. She wanted to make sure Van Zant was water safe, so she began taking him to CLE-Unleashed to work with him on swimming.
"And within 30 seconds, he was swimming. At the next session he was jumping and he was almost hitting the end of their pool. And so I'd always wanted to do a sport with him, but I hadn't quite pinned down which one yet. So I went to Duke's and we got him jumping off the little dock in a lesson and then he was jumping off the big dock in the lesson. He screams when he sees the dock, he gets so excited. Just him enjoying it that much made me enjoy it. It's definitely our happy place now," she said.
In addition to dock diving, Van Zant also does rally obedience and chasing lures in the sport known as "fast cat." But make no mistake, this boy loves the water.
"It's probably our main sport. We do some other ones, but mainly dock diving. For his size and weight, he is one of the best dogs in the country for his ratio," she said.
We're not done bragging about Van Zant. He also holds several trick titles, too. It's something he and Koch work on every day.
"Everyone thinks that dog sports and dog training is boring and really strict. If you are not having fun, you are not doing it right. So that's really my goal every day to wake up and have fun with him."
Find more information about Focus Dog Training HERE.
Check out dock diving at Duke's K9 Dash n' Splash HERE.
Check out K9 Toss and Fetch HERE.