CLEVELAND, Ohio — Shop -- or "Bodega" -- cats are a part of New York City's fabric. So beloved, they have inspired Instagram accounts, a book or two and even a Saturday Night Live skit featuring comedians John Mulaney, Kenan Thompson and Kate McKinnon.
Here in Northeast Ohio, we have our own cast of "cat characters" who are adored by owners and customers alike.
"This is Alice. Say hello Alice!"
At Loganberry Books in Shaker Heights, you will find 2-year-old Alice. Adopted from a local rescue by owner Harriett Logan, the youthful kitty has some big paws to fill. In May, Alice's predecessor "Otis" retired after presiding over the shop since 2008.
"And was the most excellent shop cat. Loud. Very personable. Greeted everybody and climbed on everything," Logan said.
Otis is enjoying the slower pace of life at home, while Alice is settling into her own. She's a bit more reserved, but her fan base is strong.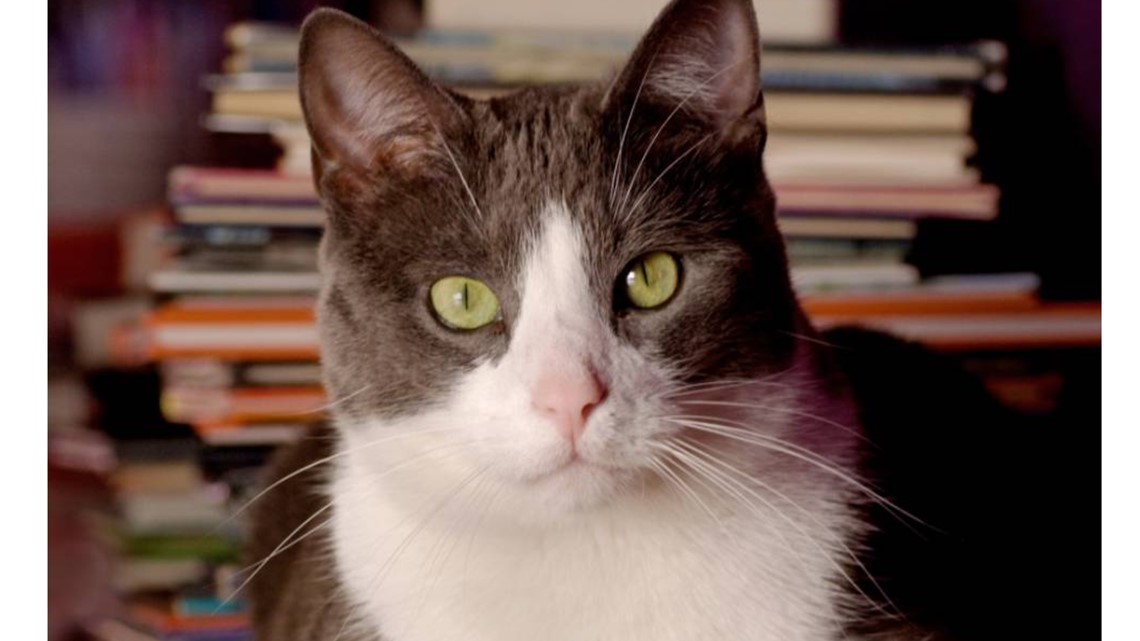 "She's definitely big with children and there are, I think, local children who don't have pets of their own who regularly check in," Logan said.
Head west and you'll find "Mama" at Lakewood Hardware on Madison. She can be spotted wearing store merchandise on the shop's Facebook page.
If you are a fan of music memorabilia, Cleveland's Blue Arrow Records is on your radar. Among the vintage vinyl, books, concert T-shirts and posters, you'll likely spot at least one cat, though there are five in the store. Co-owner Debbie Gulyas also runs the Waterloo Alley Cat Project, a non-profit, dedicated to spaying and neutering the feral cat population.
Over in Westlake, Gale's Garden Center employs four felines. Max and Katyanna came from a garden center that closed in Akron. Calli was adopted three years ago. But Gale's most famous cat is Peatie, who made the news back in 2019 when he went missing. Months passed and the owners feared Peatie was dead. And it was during this time that they adopted Calli. But Peatie eventually resurfaced 40 miles away in Fairlawn The reason he made it home? He was microchipped.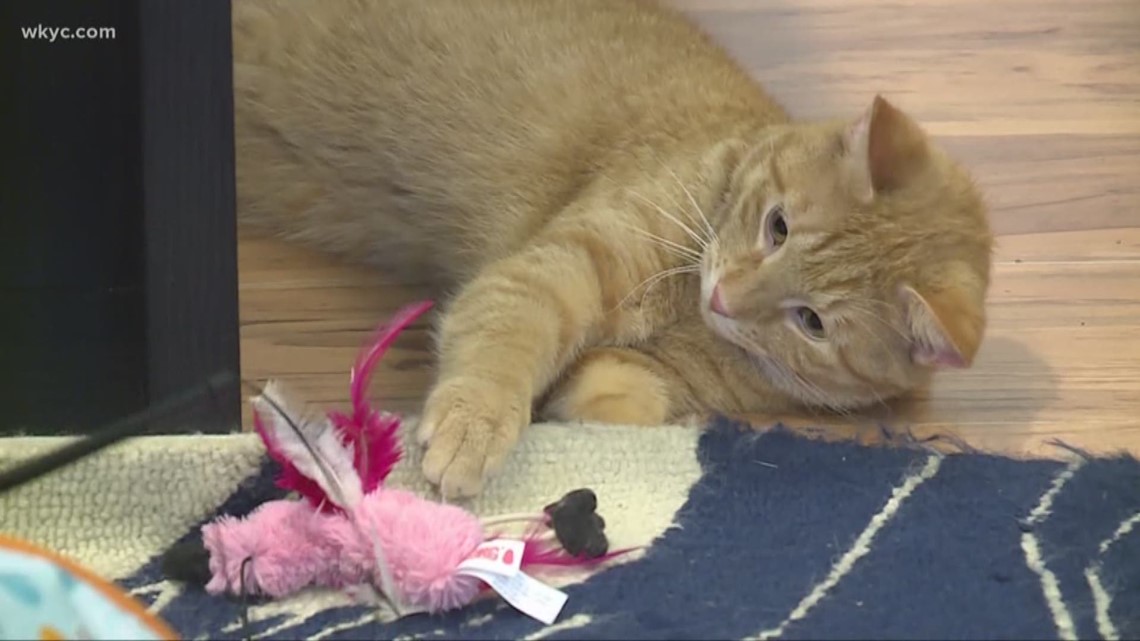 At the affoGATO Cat Café in Tremont, you can get a caffeine fix on one side of the business, and book time on the other side, in the lounge, to play with cats who are all up for adoption at the APL.
The concept works with hundreds of cats finding new homes since the café opened.

So, the next time you think this is a city of "big dawgs" remember cats run Cleveland too!
Book time with adoptable cats at affoGATO HERE.
Editor's note: Video in the player above was originally published in a previous story on Oct. 5, 2022.