The white dog was allegedly tied to a bike in Detroit last week and forced to run for so long that she collapsed. When she couldn't move anymore, she was allegedly, beaten and left. Thankfully some good samaritans rushed to her aid and called the Detroit Dog Rescue (DDR).
This is how she looked when she first was brought into the facility on Friday.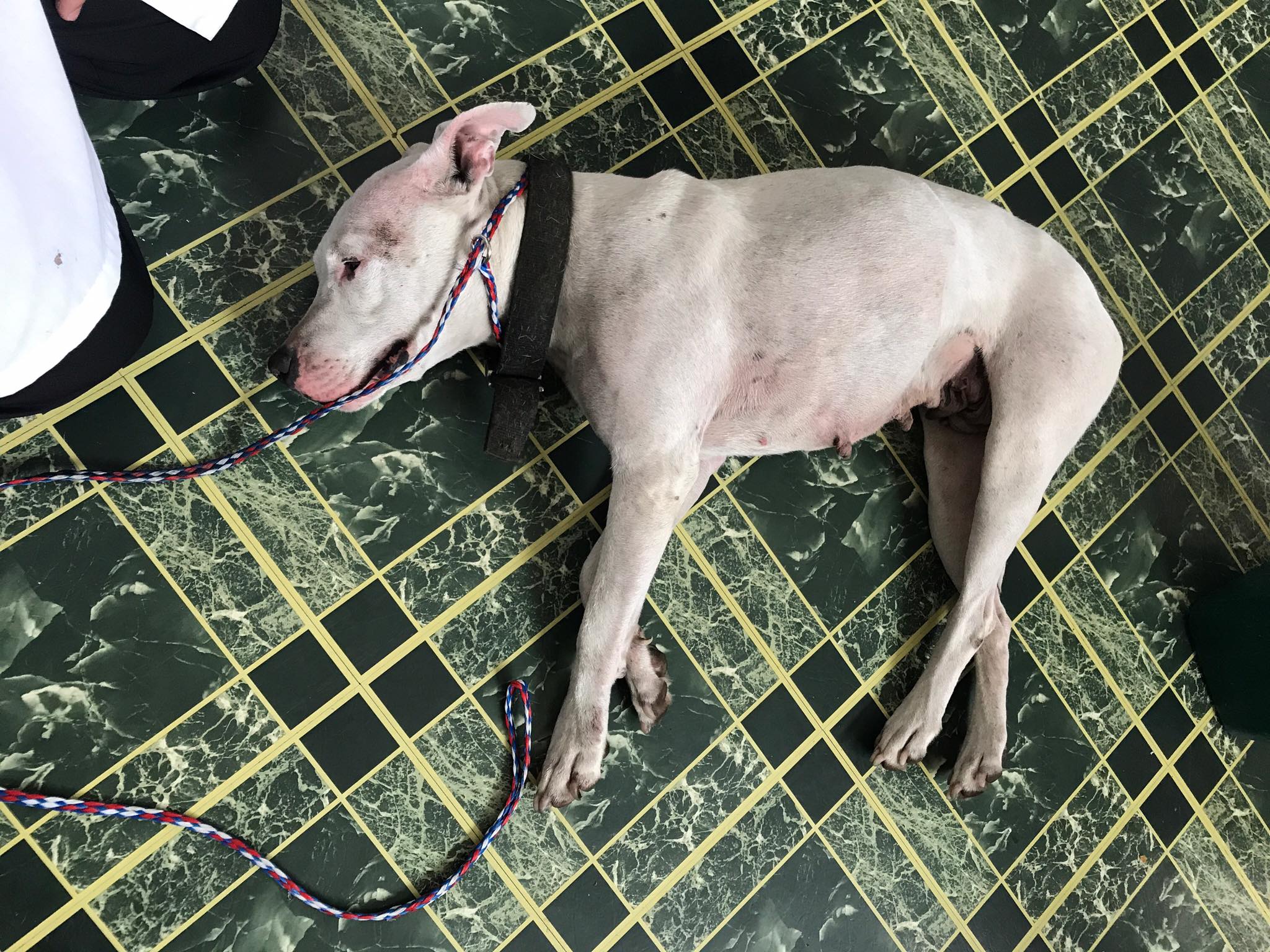 When we became aware about Penelope on Saturday through the Detroit Free Press, Penelope's prognosis was not good. In addition to having bruises and being exhausted from the brutal treatment she received, the DDR informed us that Penelope was Heartworm positive. There were also concerns about the state of her uterus, after being forced to have so many litters of puppies. Here's how she looked then: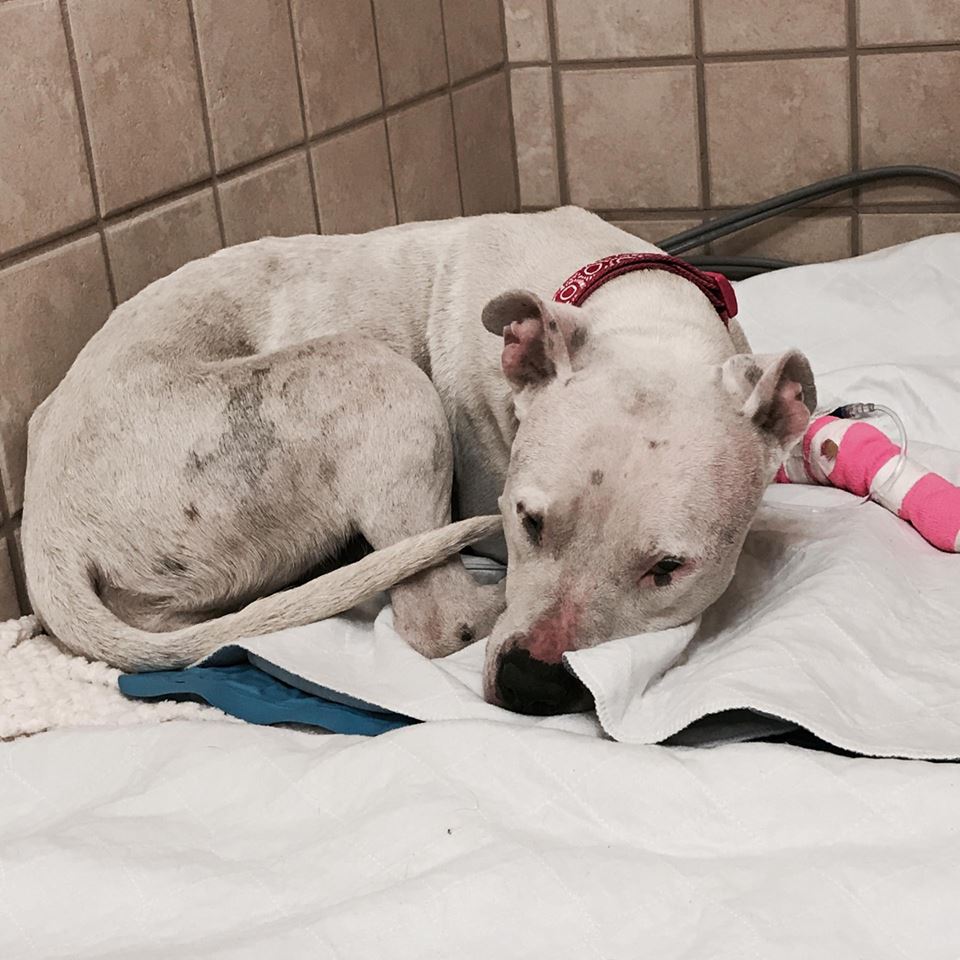 We're pleased to share this update from the Detroit Dog Rescue as Penelope keeps fighting:
There have been no leads yet in the efforts by authorities to find the people responsible for Penelope's cruel treatment.