CLEVELAND HEIGHTS, Ohio — After a long week at work, or with the family, we need to decompress, recharge our batteries and shake off that stress.
"Just like us, they can get stressed out at vet visits, coming home from a shelter, or maybe they've been in boarding, grooming visits. All of those things are really stressful, and just like us, they need some self care."
Valarie Ross knows a thing or two about pet stressors and what might be causing your "fur baby" to act out. Ross is the co-owner of Sits n' Wiggles Dog Training, which focuses on positive reinforcement.
She strongly advocates for something called a "decompression walk," also known by its more playful name: Sniffari!
This type of walk lets your dog explore the outdoors, using their natural behavior for taking in the world through sense of smell. Rather than walking from point A to point B, a sniffari is more meandering, and it's been shown to have tremendous health benefits.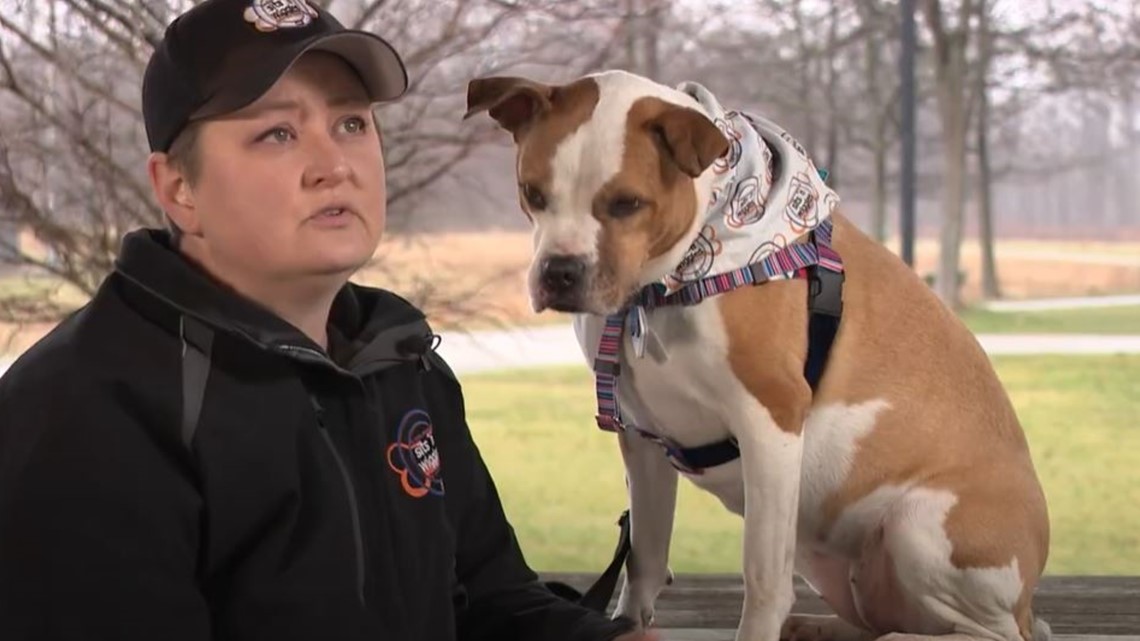 "Which we've been able, through research, to find lower heart rate, respiration rate and lower cortisol levels. So those stress hormones start going down. If we keep being stressed out and never get that chance for any self care, behavior problems, anxiety, fear and even aggression start to escalate," Ross explained.
To go on a sniffari, here is what you will need:
A longer leash about 15 to 30 feet long. Ross likes one made from biothane. It cleans up well after getting dirty. Retractable leashes are a big no-no. Don't forget your bags for clean-up and it's good to have a few treats on hand, too.
Location. Location. Location. Look for a natural area where you can walk your dog on a long leash. Step off the pavement, if possible. Your sniffari should meander through nature. Think an overgrown soccer field, park trails, maybe a quieter Metroparks trail. A decompression walk is about sniffing and exploring -- not running up to other dogs or people. Be ready to take in that leash if others come close.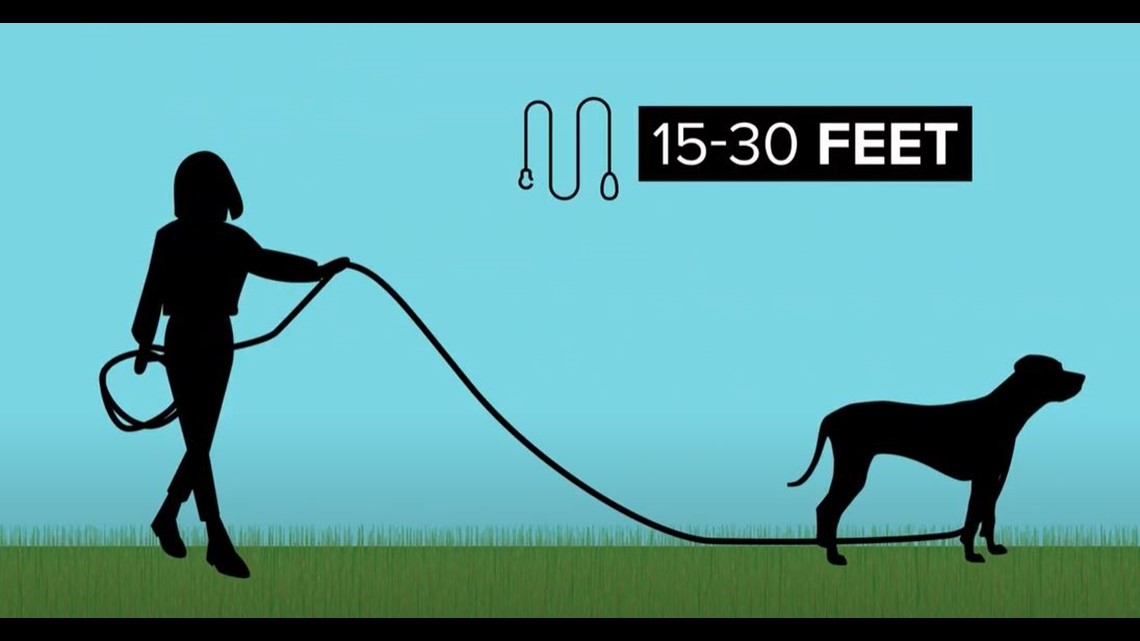 "This is a scent playground for her. So many smells, kind of like going to an art museum for us," Ross said of her pup, Gracie, who let her nose lead the way following some deer tracks.
And since your pup is heading off the trail and into nature, that monthly flea and tick medicine is critical. Ross also brings along some repellant, and does a good skin and coat check afterwards.
You can do this type of walk once or twice a week -- particularly after they've had a stressful event. They don't have to be long as 30 minutes or so is enough time to allow for good mental stimulation.
Remember, the happier your pup, the more joy they share with you!