CLEVELAND — Forget those muted tones; this spring, wear the rainbow.
3News Style Contributor Hallie Abrams says you're going to see a whole lot of color in stores this spring.
"They're calling it 'dopamine dressing' because the idea is that, after what we've all been through the past 24 months, everyone is ready for a shot of the happy hormone," Abrams said. "Dressing in color really does that."
But if you're anxious about walking away from black, white, and gray, Hallie's got it covered – no matter the occasion or your color comfort zone.
"I always joke, 'It's sort of like salsa: mild, medium, or spicy, and how comfortable are you?'" she explained.
First, Hallie showed off a bold, blue, asymmetrical dress.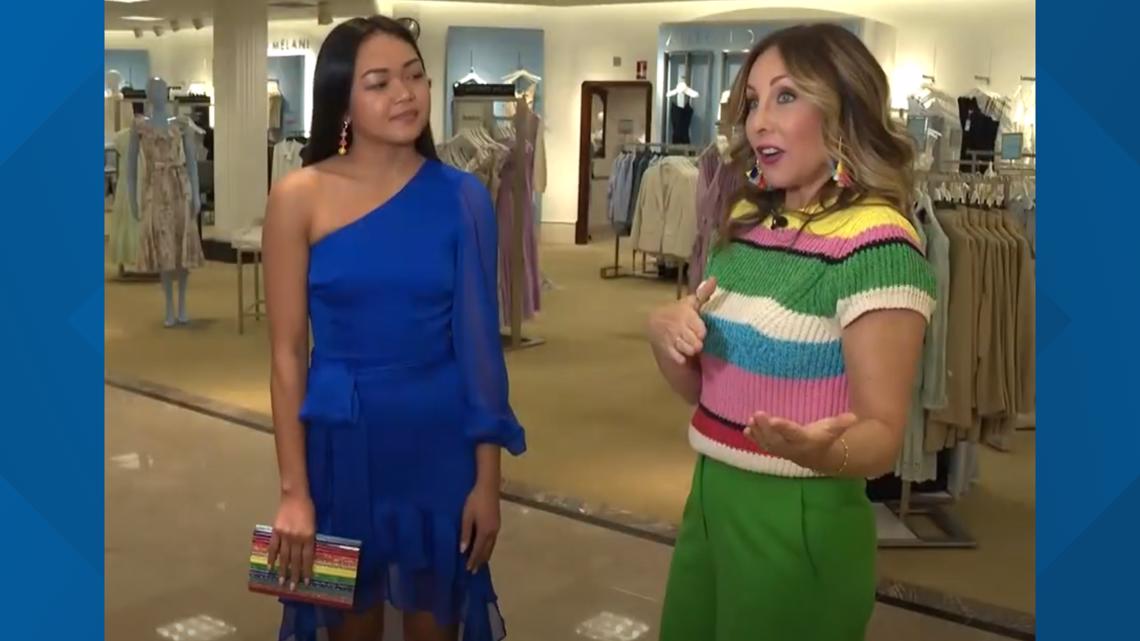 "I love the idea of a formal dress that is not black," she said. "We made it even a little more dopamine with a rainbow earring and a rainbow clutch, and if, again, that's not in your comfort level, you could use a nude clutch. You could use a black clutch ... you don't need to go over the top. The dress on its own works well."
Abrams says asymmetrical styles can be a versatile choice for different ages and body types.
"You don't feel like you're showing too much skin," she pointed out, "but it allows you to show leg and to shoulder."
This particular dress also featured a tie-detail at the waist. So, how do you master that finishing touch?
"There are no hard and fast rules [to how you tie it]," Hallie said. "I personally like it off to the side. It sort of balances [the asymmetry of the dress] and, generally speaking, off to the side is usually more attractive.
Next up, Hallie says floral prints are an easy way to dip your toe into the trend.
"This one is a little less bold, but the orange pops, so it works really well, and I like the idea of adding this rubber bag in orange with it," she described. "You could wear this on the beach and you could also pair it with a clutch and wear it to a wedding."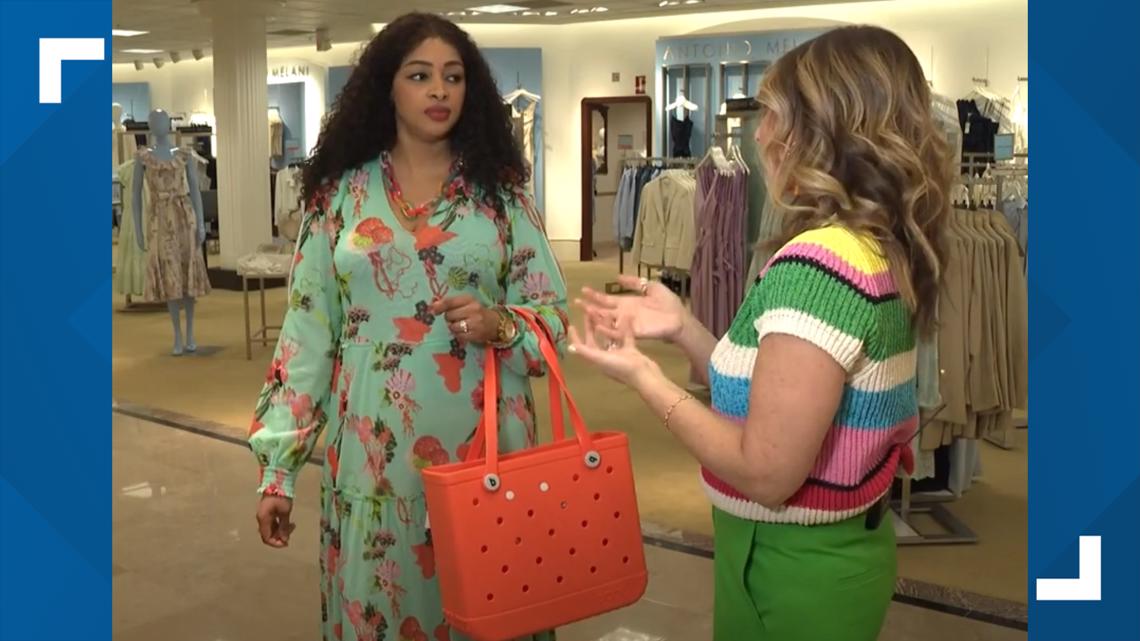 Hallie paired both looks with nude shoe. She says it's is a flattering, fail-safe choice to balance out any level of bright. Just make sure to choose the match for your skin tone.
"There are all different nudes in the same way we all come in all different colors," she said, "so trying to find one that really is a good match for your skin tone is great."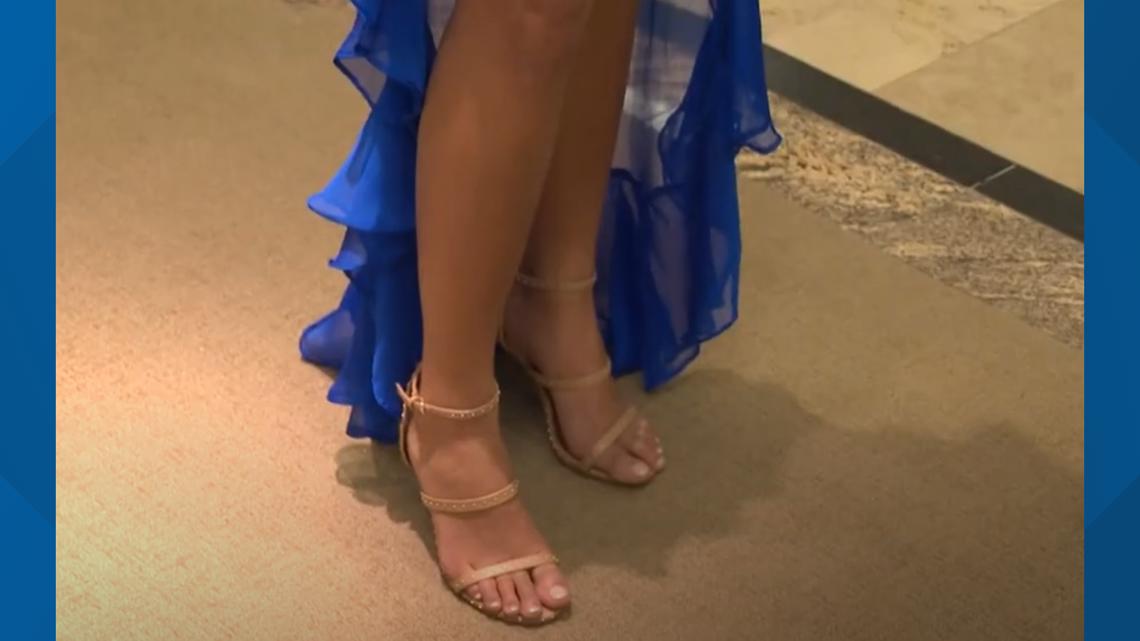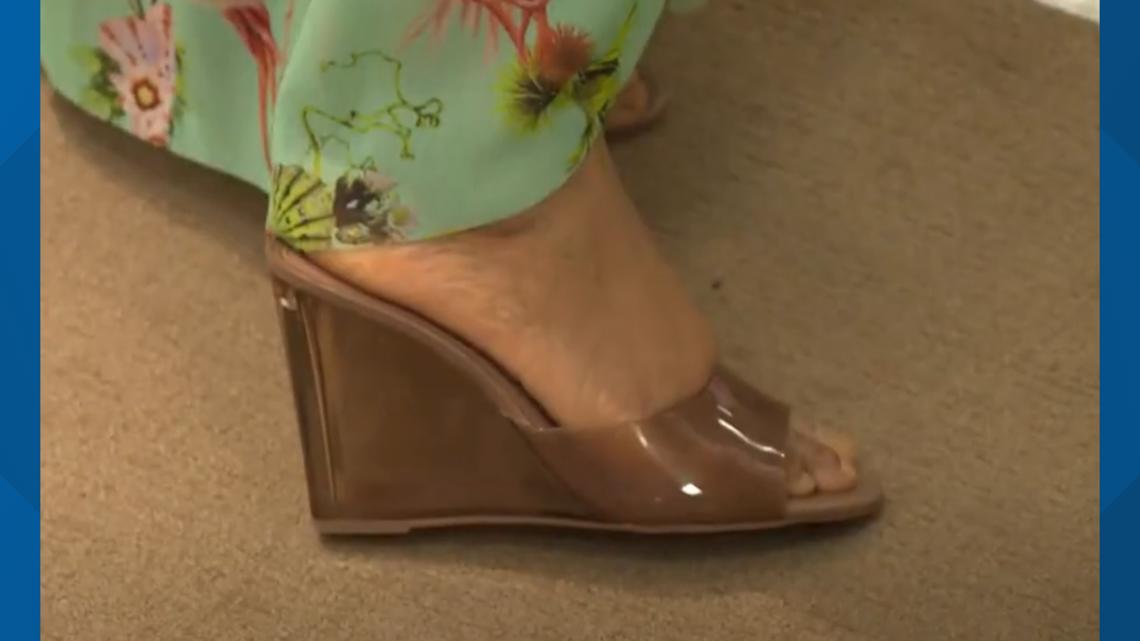 Another great way to look current? Adding color to the oversized power suiting trend.
"You can go for a bolder shoulder without being totally working girl [like] Melanie Griffith, where it looks professional and you can break the pieces apart," Abrams told us. "The great thing about a suit is she could wear this jacket over a little floral skirt or a pair of black pants and it would be great. The pants alone would be wonderful with a little sweater ... and that way you get sort of three outfits in one."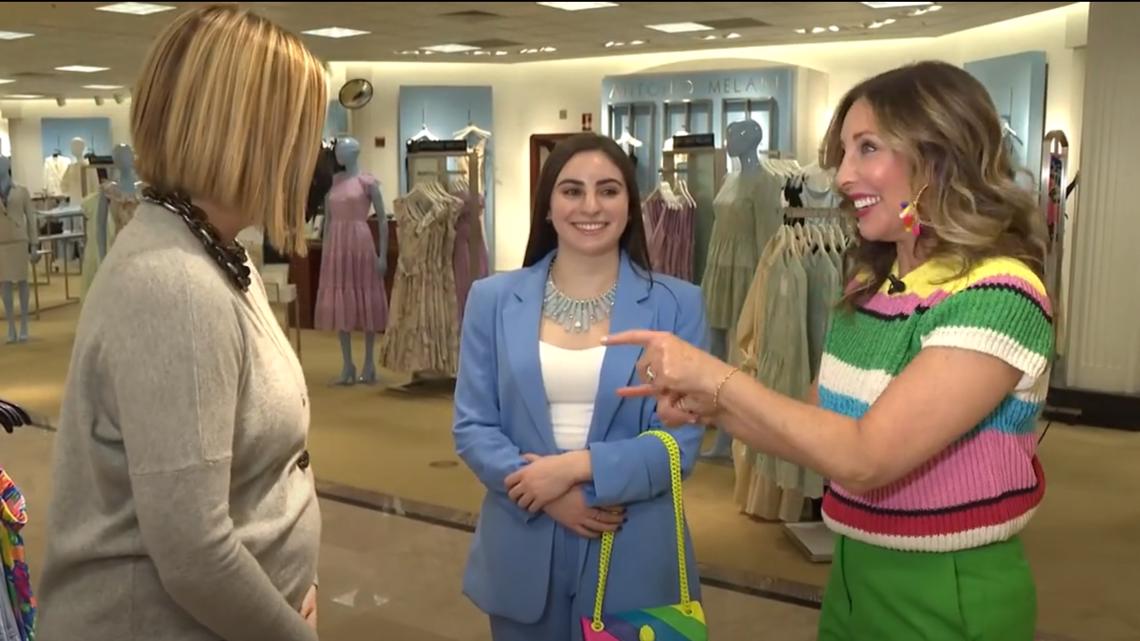 Hallie says sticking with suiting in one color creates a long, lean line – and actually can feel less bold, than mixing colors. But if you feel like going for bold in a smaller way, try an accessory.
"A purse, a shoe, a necklace, an earring," she listed. "It's a great way where you can wear other things you're comfortable with and then incorporate that little bit of color."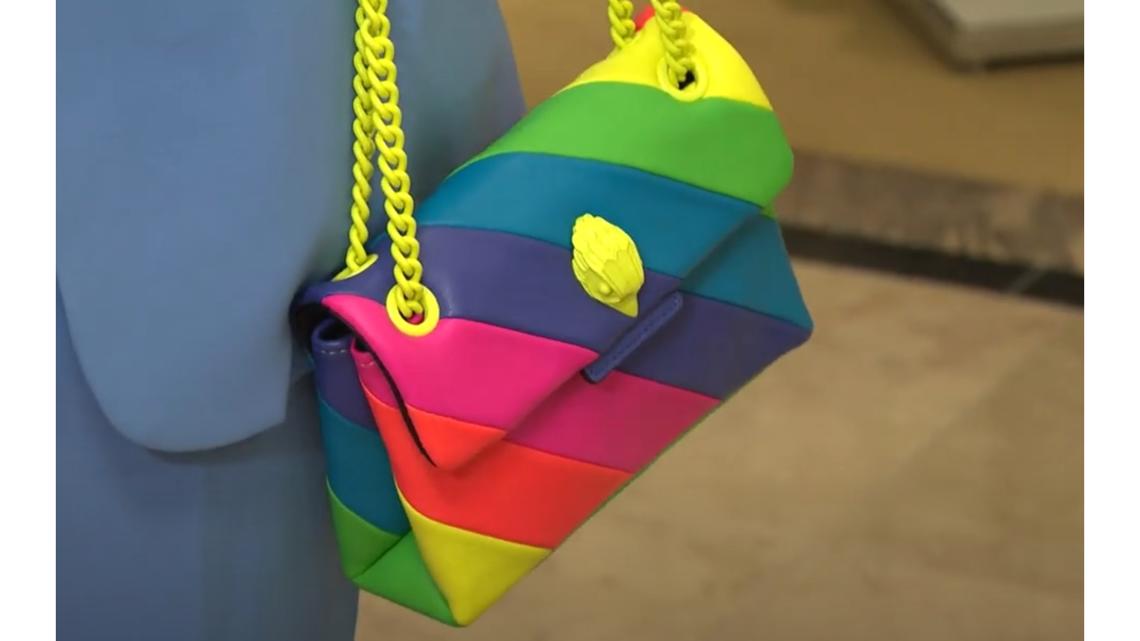 So don't shy away from going for bold; there's a way for everyone to brighten up their spring.
"I am a big believer of what lights you up ... and tuning into sort of that inner voice of what you are attracted to and drawn to is the first place to start," Hallie said. "Be honest about your confidence. When you put it on, how do you feel? And if it feels like too much, then tone it down a little bit."