Guide: 3News' Tiffany Tarpley shares advice for newly engaged couples
Love is in the air! 3News reporter & newlywed Tiffany Tarpley shares helpful tips before you tie the knot.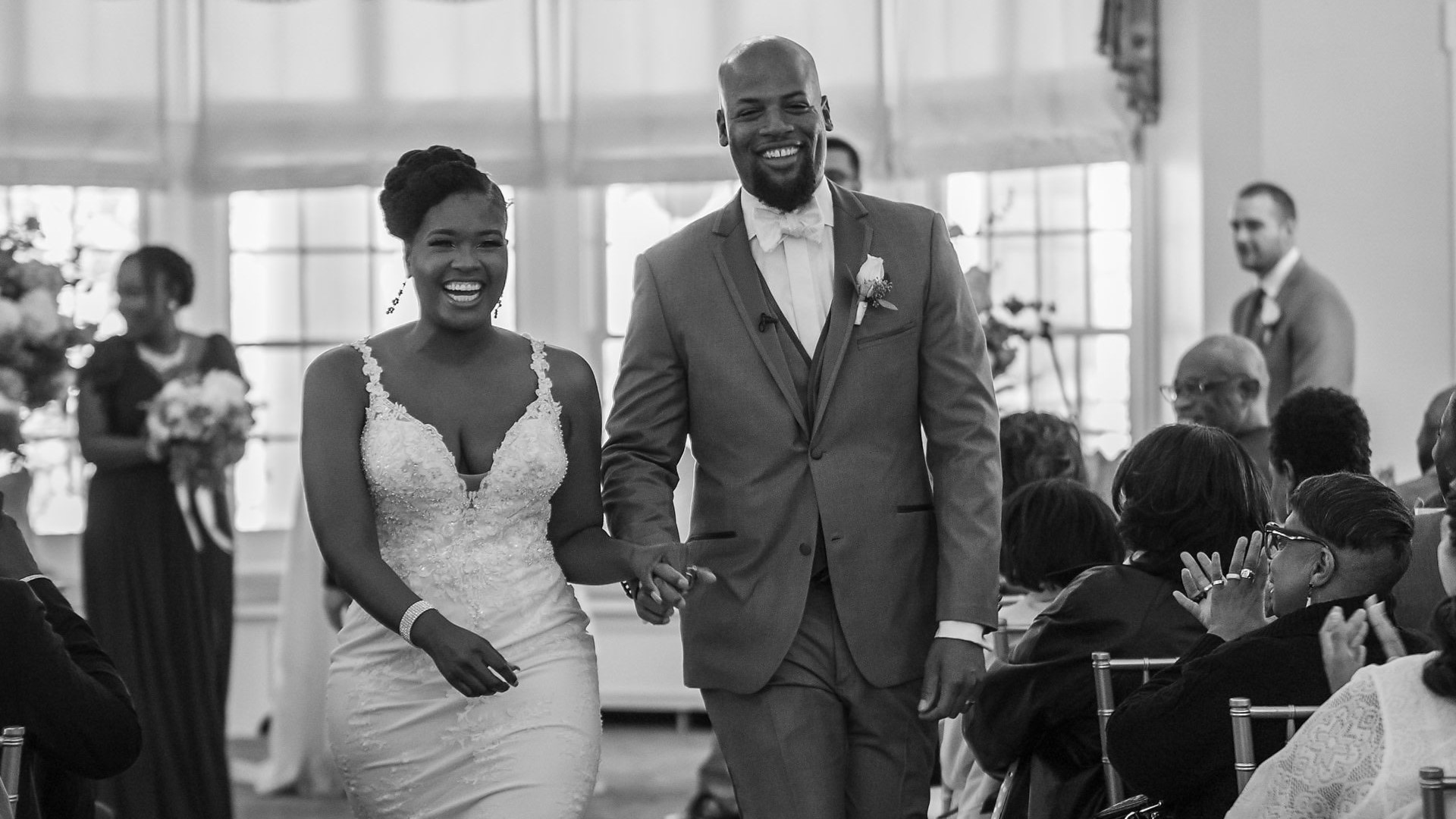 No doubt, love is in the air!
Now is the time when newly engaged couples are starting to seriously think about their wedding day. According to Brides.com in 2018, 28% of people surveyed got engaged on a holiday or other special occasion.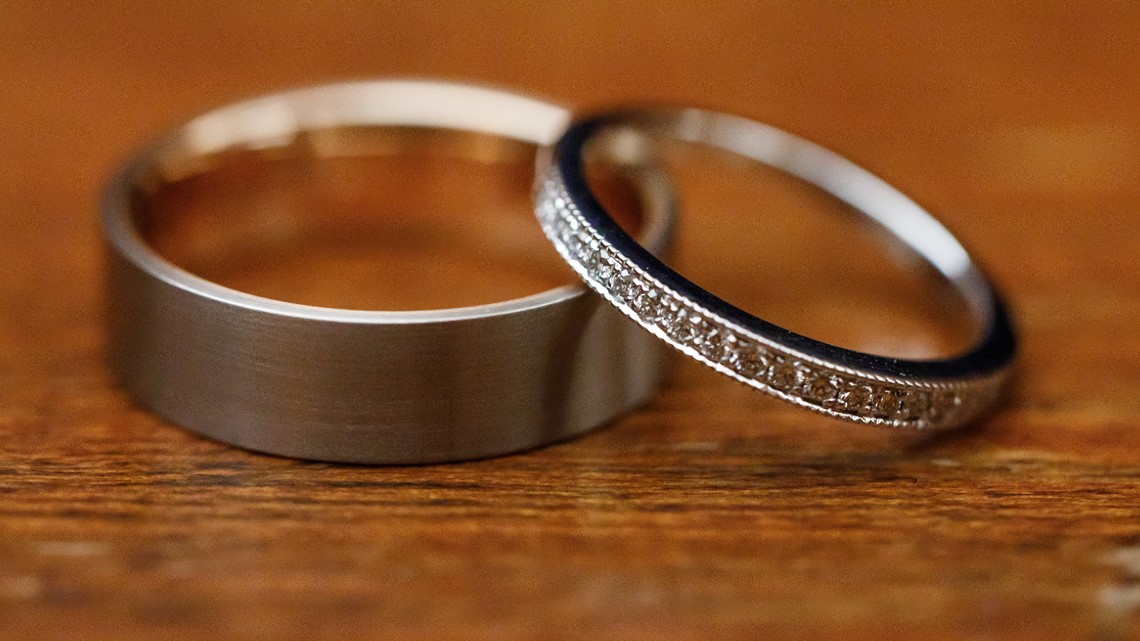 While Valentine's Day is right around the corner (hint, hint), the publication found December was the most popular time to pop the question.
Does all of the pomp and circumstance truly matter? I guess that depends on the potential bride-to-be. Most, if not all, can agree it's the union between two people that's most important. But let's face it, no matter how you choose to celebrate, that day is one you won't ever forget.
How will you make your day special?
My Story
:
How I created the wedding I didn't realize I wanted
As I was walking up the stairs to enter the country club's living room, all sorts of thoughts were running through my mind. In just moments, the months of planning for one of the biggest days in our lives would soon be executed.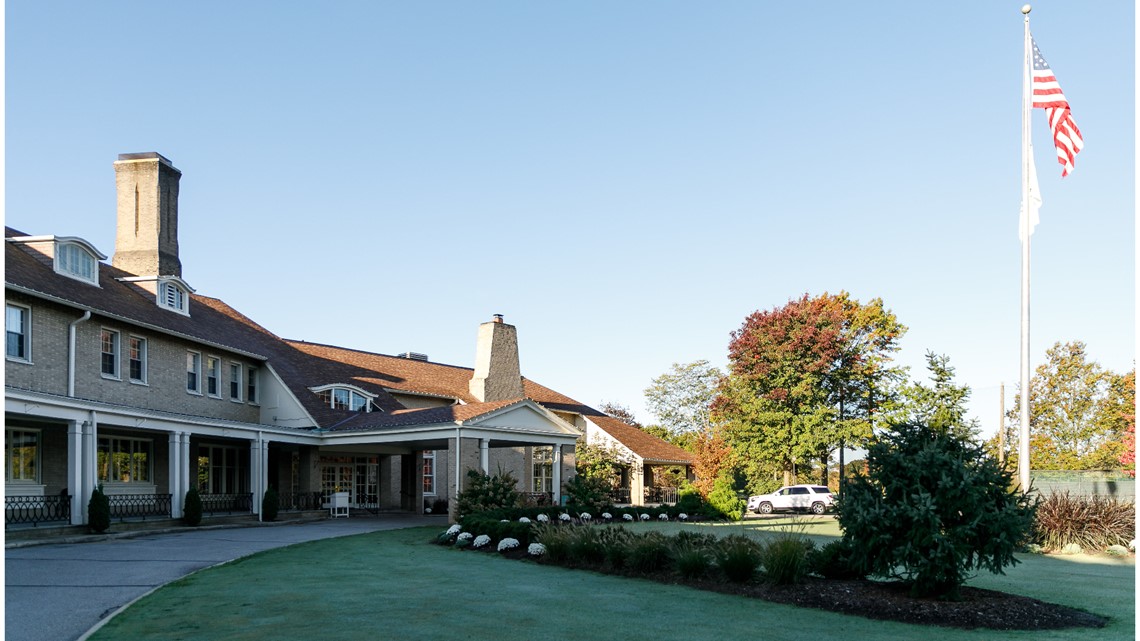 Ready or not, here we go.
I was nervous. Would I trip walking down the aisle? I'm clumsy and truly hate being the center of attention. Would my song play when it's supposed to? Would the vows that I didn't write down come out like I anticipated?
Should we have decorated the space more? Would everything we worked so hard to achieve run smoothly?
There were no do-overs. This was it.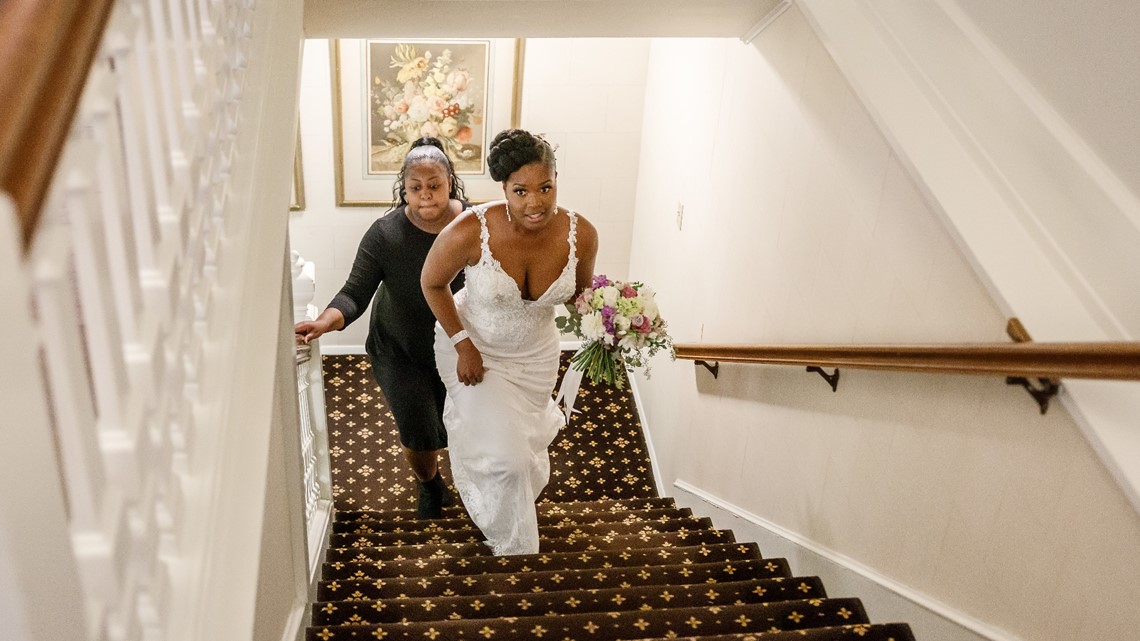 I smiled at friends waiting in the lobby, grabbed my dad's arm, and walked right down that aisle making sure I didn't look anyone in the eye, except for my husband-to-be, Jason.
It was in that moment, all those nerves and all those questions went out of the window (for the most part, I mean, I am an over-thinker).
Photos: Tiffany Tarpley's journey to the aisle
Our wedding day wasn't perfect, but I wouldn't change a thing. It was honestly one of the happiest days of my life and if I could go back and relive that same day over (and over) again, I surely would.
We didn't have endless amounts of cash to spend and honestly, you don't have to spend much at all. In the end, I think we chose a middle ground. A morning wedding with a brunch reception. We did many of the American wedding traditions without paying those dinner and full-bar prices.
Photos: The Brunch Reception
My dress was off-the-rack. We requested an Uber Black to leave the venue. My husband's aunt and uncle made our party favors.
But this isn't just about me. (Yes, I wanted to show off some of our wedding photos -- who wouldn't right?)
I also wanted to enlist the help of a few local experts to give some advice as you're planning. This is not an all-inclusive list, but I believe it's a good start.
Money Matters
:
Create a budget and stick to it!
I thought I knew how much a wedding would cost but it wasn't until we actually started planning and booking vendors that I truly understood how ridiculous, yes ridiculous (my opinion here), it could be for the basics.
"Overspending on the wedding, exhausting savings, and slipping into debt are tough challenges to face heading into a new marriage," she explained.
Create a budget, "which is nothing more than a dollar amount that you can both agree on to spend on the wedding, and [decide] where will the money come from," Kelly added. "While setting the budget, do some research to know what things cost so that you know what to realistically expect."
Scott Robertson, owner of Stems Fleur, says it's important to prioritize what's more important to you and budget accordingly. "Food, music, venue, flowers?" he asked. "Try to establish who will be helping with your budget. Will the bride's family be flipping the bill for most of it, both families, Uncle Robert, or yourselves?"
My husband and I did a great job of tracking expenses through most of the process, until we got closer to the wedding day. I suggest being more diligent and firm, because those expenses creep up quickly.
Thoughtful Thinking
:
Be honest, what is your ideal wedding?
"Couples should consider the wishes of the other and not assume what the person wants for a wedding," Kelly recommends.
She says while you may have always envisioned a small wedding, your partner might want a large celebration.
"Some people really are traditional at heart, other people may have always imagined getting married in a church versus a beach," Kelly explained. "These conversations are important and shouldn't be assumed, they should be discussed and no one's feelings should be disregarded."
Photos: Friends and Family
Robertson added that family dynamics can be an issue when trying to plan the guest list.
He stresses, families are never perfect, and everyone doesn't get along perfectly, so "you should invite whomever you want to be there to celebrate your special day and let them figure out the rest."
Robertson also says it's important to take your time and think about how you want yourself and your guests to feel on the wedding day.
"I think newly engaged couples automatically think about the look, but not the emotion of the day," he explained. "Pinterest is a great source for ideas, but Pinterest does not offer costs, so be willing to be flexible."
When it comes to floral arrangements, he says to find a florist or decorator that will best fit that vision.
Photos: Let's Get this Party Started!
For years, I wanted a destination wedding. My husband had different thoughts. Ultimately, we chose to have our ceremony locally and looking back on that day, I'm so glad we did.
If you and your partner have differing opinions, talk through them and really understand the other point of view. Find a compromise -- after all, that's what marriage is about, right?
Picture Perfect
:
Photos last forever
Photography was huge for my husband and me. We both are photography hobbyists and have our own professional cameras. While we didn't have tons of money to spend on photography, we did research to get the best bang for our buck.
Photos: Details from the Day
Lavar Elliot from Lavar Elliot Photography says there are three important things to consider when choosing your photographer and making sure your wedding day goes smoothly.
Ask to see a full wedding, not just the highlights: Many brides get excited when they visit a photographer's website. They see beautifully selected images that were the highlights of a wedding day. The problem is, for some photographers, those are the one-off images, not the norm. So ask to see a full client wedding and take note if the images are consistent throughout.
Don't forget to schedule adequate time for photography: An hour window between the wedding and reception is more than enough time to capture great portraits, but don't forget to factor in travel. So if you want an hour for portraits the day of your wedding, but there will be 30 minutes of travel between venues, and you will need to schedule 90 minutes for photography.
ALWAYS, ALWAYS, ALWAYS schedule an engagement session with your wedding photographer: This is the trial run for your wedding day. This is possibly the only time you will have to get to know the one person that will be by your side for about 90% of your wedding day. Even if you have already had an engagement session with another photographer, still take advantage of a session with your actual wedding photographer, if only for an hour session. You get to know how your photographer works and they will get to know the best angles and secrets to capture the natural you for your big day.
Of course, video was important to me as well. Casey Watterworth (a former colleague) with New Love Wedding Films created this "teaser" of our day:
(Music: "So Good" by Johnny Stimson and "Beautiful" by Mali Music)
Beauty Basics
:
Look (and feel) your best
Because photos are forever, I wanted to make sure I looked my absolute best and didn't have any regrets about hair and makeup choices.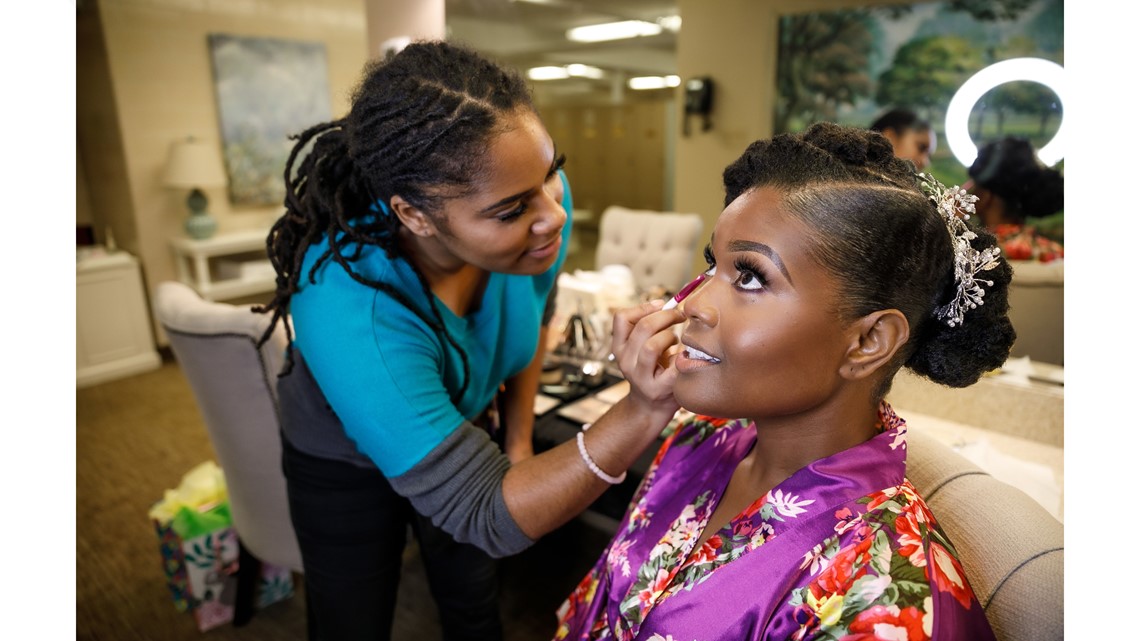 Donnella Jefferson, Owner-Operator at ScalpTherapy, LLC, says if time permits, find a [hair] stylist at least a year ahead of time and follow them on social media to get a better feel for their work.
She also says you should be open to suggestions.
"What would look good with the dress and your personal style," Jefferson explained. "I believe wedding day hair should have a wow factor, but don't go too far away from your personal style."
Jefferson says it's important to schedule a consultation instead of just making an appointment and hoping for the best.
"I've had people come for their wedding day hair not knowing it is WEDDING day hair," she said.
For makeup, I did something similar. A Facebook friend posted a picture of her bridal party makeup and I absolutely loved it. I contacted the friend to learn more about the artist and then followed Chauncey (glamourbycha on Instagram) on social media.
She did my makeup for our engagement photo shoot and the finished product and her professionalism led me to book her for the wedding day.
Delicate Details
:
Planner, Coordinator, or You?
I had every intention of planning the wedding myself, but once we decided to move up the date (which left us with four months to plan), I realized I could not do it alone and I didn't have the local support system needed to pull it off flawlessly.
I spoke with a number of co-workers who planned their wedding day without professional help, maybe only using a day-of coordinator, and honestly didn't have too many issues. I am not as organized, so I opted to get partial help during the wedding planning process, which included coordination on the day of the wedding. We still had a lot of work to do on our own, but the planner helped us a great deal, especially since this was both of our only experiences preparing for a wedding.
"Hiring a wedding planner is often considered a luxury service, but it is actually a demand for a higher level of service for your wedding planning experience," Kelly said. "Find a planner who you connect with and trust."
Elliot believes it's important to hire a planner.
"They allow your photographer to focus on what they do the best, photography," he said.
Photos: From the Golf Course and the Grounds
"A planner can help you organize not only your vision but your venues, florist, music, timing and budgets," Robertson added.
Social Media Savvy
:
#Wedding
If you're into social media, create a wedding hashtag! There are hashtag generators online but we came up with a few choices and settled on #Ready2Russell.
The amazing thing was being able to see your big day through the lens of your attendees. They captured moments we didn't experience firsthand.
If you have questions or advice of your own, feel free to email ttarpley@wkyc.com. You can also connect with Tiffany on Facebook, Instagram or Twitter.
Tiffany Tarpley used the vendors quoted in this story but was not promised or offered any discounts or freebies in exchange for being mentioned in the article.