Just when you thought you had every Christmas decoration known to man, Home Depot comes in and gives you this game-changer.
Let your yard be the best in the neighborhood (or maybe the whole county) this year with this eight-foot Living Projection Inflatable Snow Globe.
Sold at Home Depot, the snow globe is just a wonderfully festive projector that easily projects holiday images onto a flat surface.
The snow globe is designed to swivel and show five Christmas movie scenes, so you don't have to choose between National Lampoon's Christmas Vacation, Home Alone, It's A Wonderful Life, A Christmas Story or How The Grinch Stole Christmas - you can have them all!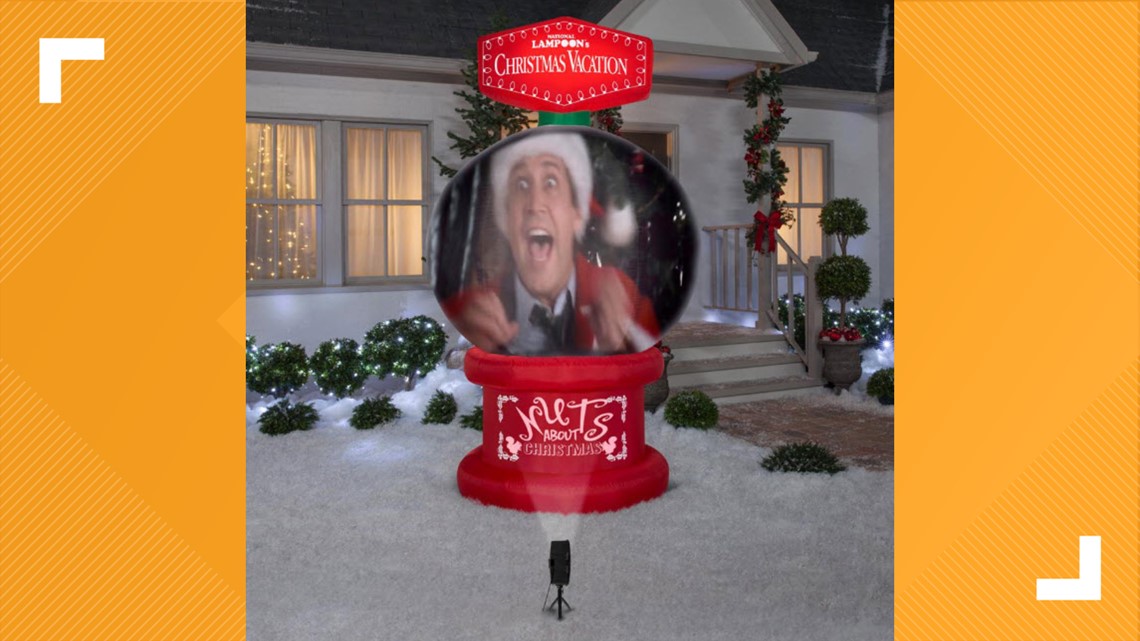 And according to Home Depot's website, you can even display your own videos year-round with external ports.
Oh, and they also have Halloween snow globes available for when you want to get your Nightmare Before Christmas on.