CLEVELAND — Guardians outfielder Steven Kwan has had what many would consider a meteoric rise in making a name for himself in Major League Baseball. Already, the newcomer has been named the American League Rookie of the Month for April, and it wasn't until his sixth game that he had a swing and a miss.
But at points, his career seemed up against significant odds, including a pandemic, a hamstring injury, and a national lockout, all leading up to his first season of big league play. Yet throughout these challenges, Kwan kept his head down and continued to work hard, just as he's done throughout his career in baseball from tee ball to travel ball to his time at Oregon State University. His determination and work ethic are things he contributes in large part to his upbringing.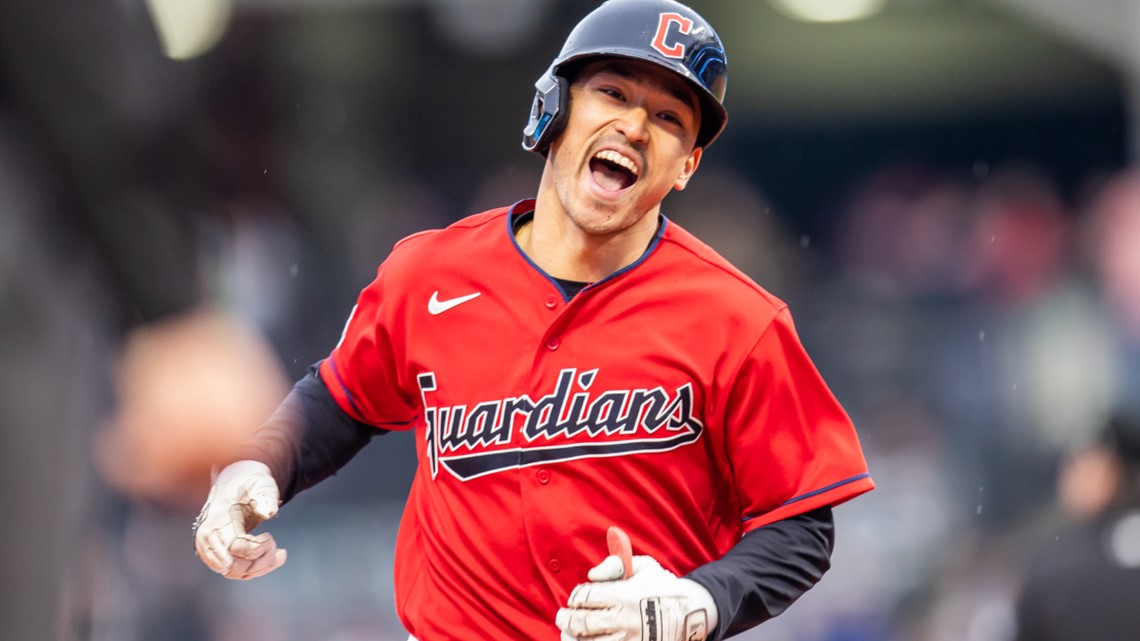 "It was my mom really just being like, 'Well, if you care about it so much, you've just got to keep working, you know?'" the 24-year-old remembered. "'Don't let somebody outwork you.'"
Kwan has both Chinese and Japanese roots, and said he grew up in a home where his mother could be firm and had high expectations for him to succeed.
"Growing up, I didn't see it in the moment," he said of his mother's strict parenting style. "Then when she kind of let me go and let me go off my own, it was like, 'Okay, I understand there was a reason behind it.' She'd always strive for excellence, always strive for the top, and yeah, I owe a lot to their way of parenting."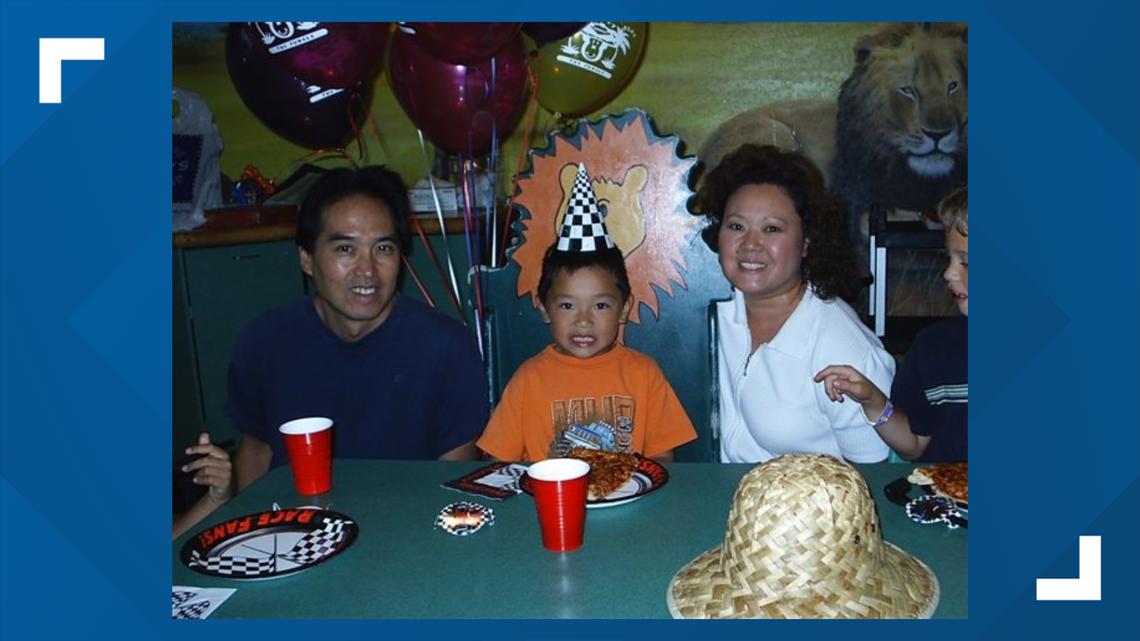 Kwan is enthusiastic about embracing and sharing his Asian background.
"I think just kind of accepting who we are as Asians and just being proud of it, it's cool, it's cool to be who you are," he explained. "You shouldn't shun it—even though maybe other people are saying otherwise—but just being really proud, showing some love, and giving off love. I think that's the most important thing."
While today Kwan is excited to learn more about his roots, learn more from his grandma about his Chinese side, and begin to learn the language, he said his Asian identity wasn't always something that was celebrated.
"I was made fun of for being Asian growing up, you know, and [with] a lot of baseball teams you kind of have to roll with it because you don't want to be seen as, like, overly sensitive," he said. "But I think it's really cool to be Asian [and], you know, kind of [draw] from those cultures."
Kwan draws from his culture even on the baseball field, where his walk up song is "Who You Foolin'" by Gunna. The song samples a traditional Chinese instrument, a nod to Kwan's roots.
Today, Kwan hopes to be a role model for the next generation of Asian American baseball players.
"I just want to be someone they can look at and be like, 'Oh, there's a guy that looks like me playing baseball,'" he added. "It's really cool kind of seeing some young Asian baseball players just being like, 'Hey, you're my favorite player, you know? 'You did great today.'"
Kwan says it's gratifying to know he can be a role model for young people and is grateful for the constant support of his family, who were there every step of the way.
"I hope it's really validating for my parents and everybody who helped me out, because there were those long nights of travel ball," he said. "My parents would be driving me from state to state. If I got tired, I could take a nap, but they were obviously driving the car so they had to keep it going, so I'm just really happy I was able to kind of pull through for them and make them proud through this whole situation."
While Kwan grew up in California, there was a moment growing up when he formed a connection to Cleveland. In college, he wrote a paper about the Cubs and then-named Indians in the World Series, and looking back, that assignment turned out to be a full circle moment. He's been appreciative so far of how welcoming both the city and team have been.
"The team's been unbelievable," he told us. "The way that they've kind of just introduced me and just accepted me as who I am, this is really cool."
While his career has been off to a hot start, Kwan is continuing to keep his head down and continue on with the work ethic instilled in him by his parents.
"Just kind of focusing on the now, not looking too far in the future, not trying to compare myself to other people's paths," he said.
Watch more of Isabel's conversation with Kwan in the player below: